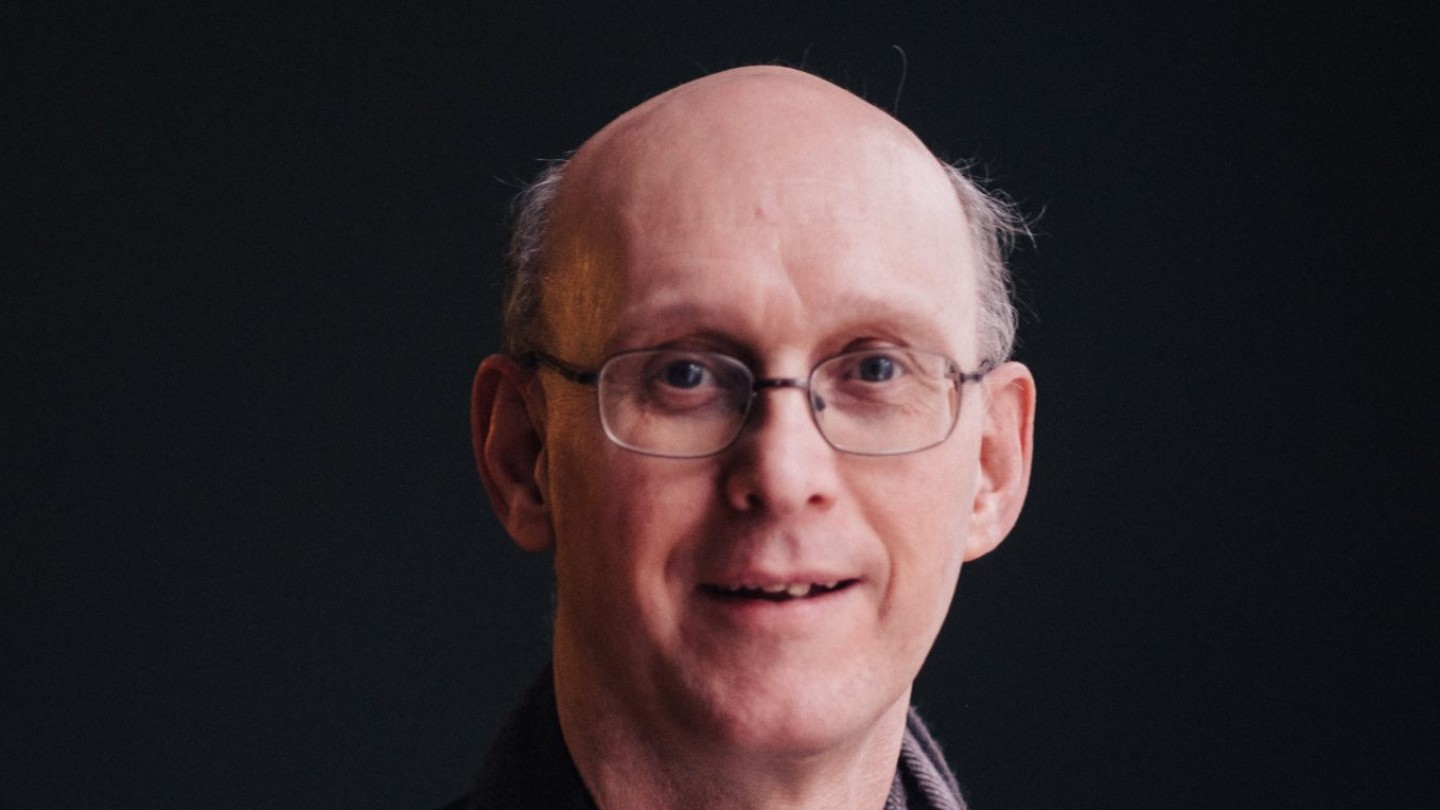 ---
A year like no other.
A summer of pandemic and protests.
Millions of lives across the world impacted though infection and loss of employment. Thousands upon thousands of dead.
In the midst of all this, artists and arts organisations are not only finding ways to survive and to continue to serve audiences but they are also creating ingenious new ways to work and to reflect the fragile world they see around them.
This year's Belfast International Arts Festival – our 58th consecutive edition – highlights that creative ingenuity alongside the hope and inspiration that art offers us, particularly in these challenging times. Our programme is divided into three sections, reflecting our commitment to artists, audiences and the wider community; an online programme of theatre, dance, music, and talks and ideas; a professional development programme to support artists and a handful of specially designed public events including exhibitions and performances, compliant with public health measures.
The vast majority of our events will be presented in a special online programme, many of which will be free and open to all. Highlights include a Talks & Ideas strand featuring a range of wonderful authors and speakers from these islands and farther afield including, Sebastian Barry, Stuart Maconie, Elaine Feeney, Helen Lewis, Jenny Offill, Lennie Goodings, Nick Laird, Colette Bryce, Jenni Murray, Robert Webb and many more. The middle weekend of our Talks & Ideas strand is shared with Westival, an arts and cultural festival based in Westport. This is a new cross-border relationship arising out of an on-going BIAF initiative encouraging cultural collaboration across the island – IN-visible ID-entities 2 – and supported by the Government of Ireland's Department of Foreign Affairs. The final weekend also features a new literary collaboration with the Institut Francais whereby we will simultaneously broadcast a conversation with two leading French authors, Scholastique Mukasonga and Nina Bouraoui to English and French speaking audiences across Europe. Our 2020 edition concludes with a very special livestreamed conversation on 1st November exploring the issues behind the 2020 US Presidential Election hosted by Fintan O'Toole and featuring Professor Sarah Churchwell and Dr Michell Chresfield.
We have a focus this year on interactive online theatre with innovative new works from Portugal's Pedro Penim and our very own Big Telly Theatre Company and Cahoots NI. Many of you will recall the inspiring production at the MAC in 2018 of Nina – A Story of Me and Nina Simone from Josette Bushell-Mingo. Accompanying Josette on that tour was a film crew from Sweden creating a documentary about the making of this stage play and we're honoured and delighted to be able to screen the world premiere of the resulting documentary Call Nina!
Continuing where FranceDance UK left off last year, dance aficionados can look forward to two wonderful and inspiring films from France; Chantal Akerman's look at the work of choreographer Pina Bausch and her Wuppertal, Germany-based dance company in the acclaimed documentary One Day Pina Asked and Patric Chiha's recent documentary, Si C'était de l'amour, which follows the professional and personal lives of the dancers in Crowd, a touring piece by choreographer Gisèle Vienne about the rave scene of the 1990s. NI's own Oona Doherty and Italian filmmaker, Luca Truffarelli discuss their relationship as artists and their several collaborations, accompanied by film extracts of recent works.
As always, music is strongly represented in our annual programme and this year is no exception. We are delighted to once again be partnering with Belfast Music Society, who this year are celebrating their 100th anniversary in style with recorded recitals by John O'Conor, Kim Vaughan, Piatti Quartet, Ulster Orchestra and many more. Sestina partner with the Ulster Museum for Madrigals at the Museum – two recorded concerts which showcase the extraordinary Madrigals of Claudio Monteverdi.  Conor Mitchell's exceptional Belfast Ensemble will perform Septet (For Four), a video performance artwork created to mark the 250th birthday of Beethoven and taking as its source material, his ground-breaking Septet. Our continuing relationship with BBC Radio 3 will see recitals recorded in Belfast in October and broadcast nationwide in January 2021.
The second element of this year's programme will be an enhanced professional development programme for artists and includes commissions for new work alongside our customary Festival Artist in Residence appointment, which this year is local choreographer, Eileen McClory. As part of her residency, Eileen will spend time at the prestigious CCN2 – Centre Chorégraphique National de Grenoble, supported by the British Council in France. There will also be an online screening of a compilation film created by local filmmaker, Nicky Larkin, featuring a wonderful selection of local performance artists, originally produced for an industry event organised by Edinburgh Fringe Festival, BIAF and Theatre and Dance NI.
The final part of this year's programme features a handful of public events, specially designed to comply with current public health measures. This includes two wonderful group exhibitions; Lemonade Stand at the Naughton Gallery and the 139th Royal Ulster Academy Annual Exhibition at the Ulster Museum. Both these exhibitions also feature some wonderful free ancillary events including a weekly talks programme with artists featured in Lemonade Stand and an online, virtual version of the RUA Exhibition. A new edition of the Poetry Jukebox will be installed outside the front of The Crescent Arts Centre and there will be film screenings at Áras Mhic Reachtain, Strand Arts Centre and the Queen's Film Theatre, all with socially distanced seating arrangements in place.
A programme highlight is Singing Struggle and Agreement from Spark Opera at St Anne's Cathedral featuring a programme of songs of struggle from the Great Depression in Weimar Germany, a tribute to Martin Luther King, homophobic rhetoric in Westminster set to music, and a gentle South African anthem to the ANC and the incarcerated Nelson Mandela. This special event also features the local premiere of sung extracts of The Good Friday Agreement alongside a panel discussion hosted by Alan Meban with former BBC Northern Ireland political editor Stephen Grimason, former politician Professor Monica McWilliams and composer Conor Mitchell reflecting on the negotiations leading up to Easter 1998, and the role of art in amplifying and soothing political differences at home and abroad.
We're also hoping to shortly confirm, subject to approvals, a new outdoor contemporary circus piece called Blame Game at CS Lewis Square. Please check back to our website for the latest updates and advice on how to remain safe when attending our in-person events.
All of us at Belfast International Arts Festival are conscious of the impact that Covid-19 has had on family incomes and earnings and employment. Accordingly, we are making over 80% of this year's programme free to access for the public despite the fact that our own finances have been severely hit with our turnover alone falling by over 70%. All the artists and ensembles featured in this year's programme are being paid directly or indirectly by BIAF and its partners. If you enjoy what you see and would like to support our festival and ensure that it continues through into 2021, please consider making a donation on our homepage or when booking a ticket. Your donations will ensure that we continue to deliver on our commitments to artists and audiences for future editions of the festival.
Belfast International Arts Festival is about curiosity, joy and openness – please do join us online or in person this October!
Stay well and stay safe everyone.
– Richard Wakely, Artistic Director and Chief Executive