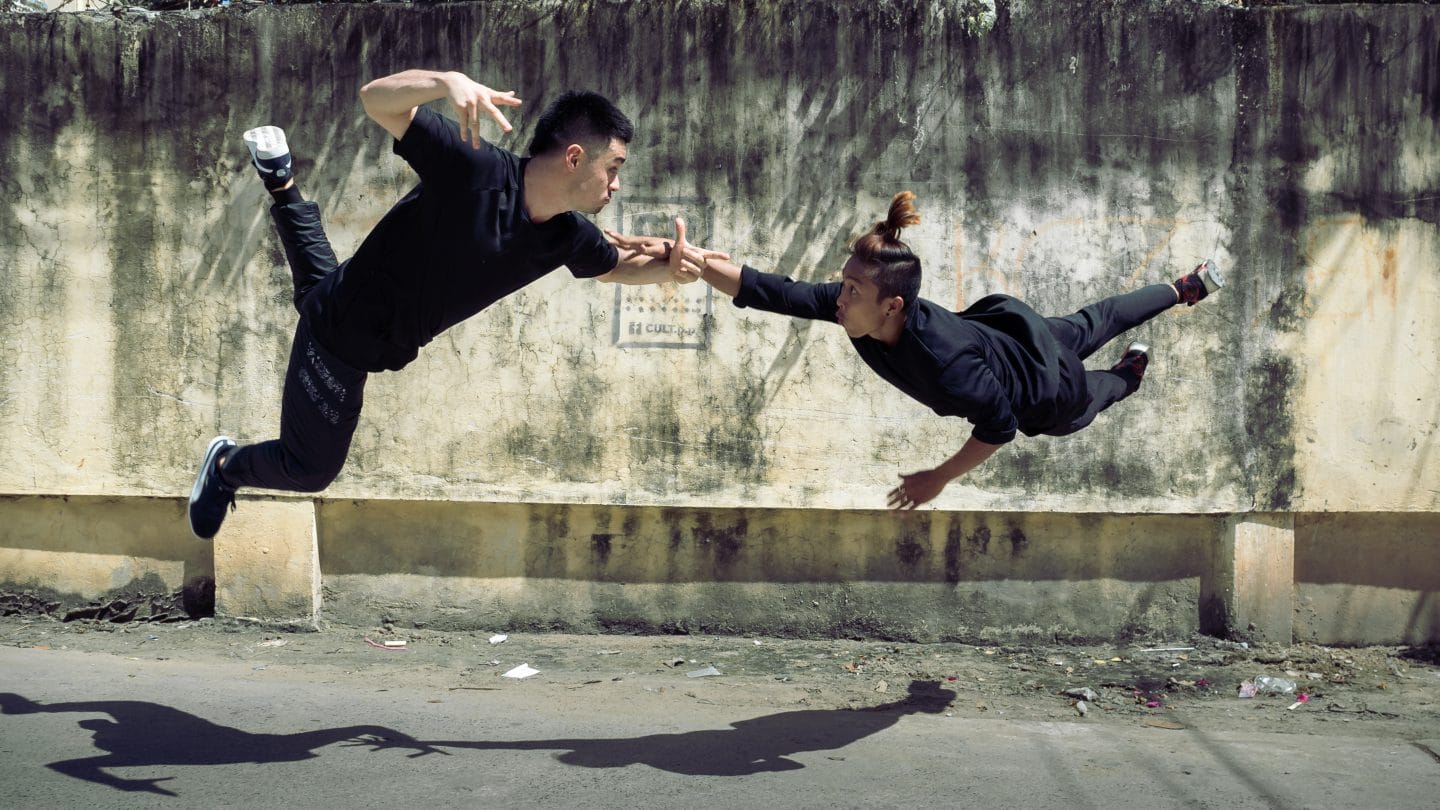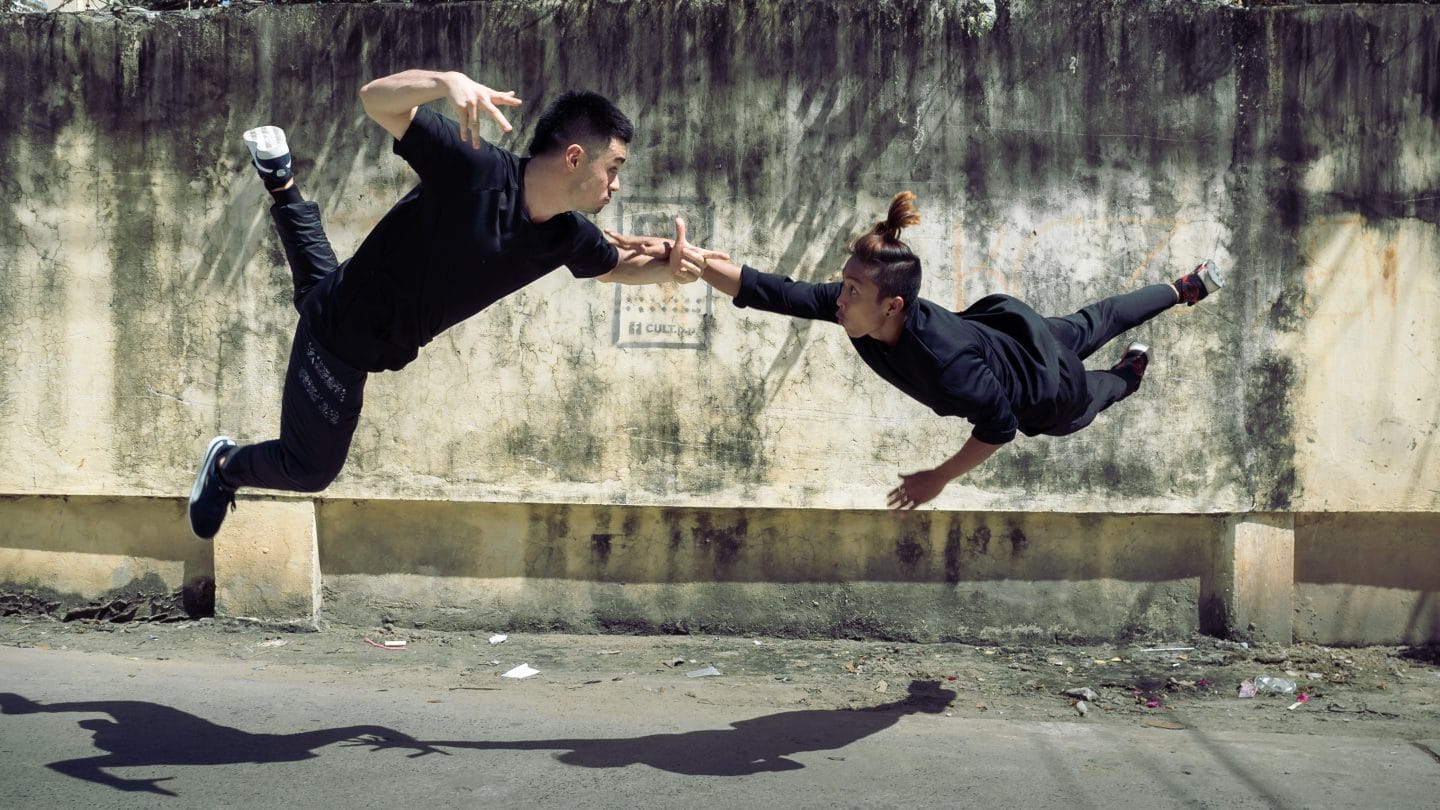 Embrace is Belfast International Arts Festival's on-going programme of public engagement and professional development activities and events and is aimed at involving communities and groups throughout the city and across the festival programme.
The events in Embrace are designed to both encourage active participation in the arts and to enhance audience enjoyment and understanding of specific productions and events presented in the programme. They include free performances and events, and active creative learning activities such as workshops, performance opportunities and artist talks. As an inclusive organisation, we actively encourage and welcome diverse communities of interest and place to access and participate in these programmes.
Reflecting the vital importance of this programme strand, we opened our 60th anniversary edition in April with a major, free outdoor event called Cristal Palace. Featuring professional dancers and musicians alongside a community cast dancing and singing beneath a gigantic chandelier, thousands of spectators enjoyed an open-air ballroom complete with an airborne orchestra, aerial acrobats and sharp-witted characters. As with so much of this year's programme, Cristal Palace was presented by BIAF in association with a range of partners, on this occasion including Belfast City Council, Circusful, Maritime Belfast Trust and Titanic Belfast and you can hear what our community cast felt about the experience in a short documentary, click here.
At the centre of this year's Embrace programme is a range of professional development workshops with acclaimed international artists sharing their skills and experience with young local talent. Following an earlier workshop in April led by Australian choreographer, Nick Power, featured visiting artists that have agreed to participate in this free programme in October include Inuk artist Laakkuluk Williamson Bathory and queer theatre-maker Evalyn Parry from Kiinalik: These Sharp Tools; Opera singer and interdisciplinary artist Teiya Kasahara from The Queen in Me; interdisciplinary artist, Riham Isaac from Another Lover's Discourse and dance makers, Shaymaa Shoukry and Noé Soulier.
There will also be a series of very special talks and discussions around contemporary arts practice including an "in conversation" on songwriting from the award-winning Paul Carrack (who plays the Grand Opera House on 26th October), a panel discussion featuring Shaymaa Shoukry and Youness Atbane on current trends in artistic practice in North Africa, and an "in conversation" on the nature of cultural leadership with Noé Soulier, Artistic Director of the National Contemporary Dance Centre in Angers, France.
Whilst restrictions on public gatherings have been lifted, we recognise that many people remain hesitant about attending arts events which is why we continue to provide a series of accessible online events that this year include:
GauZ' (Ivory Coast) and David Foenkinos (France) discussing their recent novels – 15 October at 3pm (and available to view thereafter)
Down with the Poor! and Eastbound, a four-voice conversation about two newly translated short novels by Shumona Sinha and Maylis de Kerangal – 16 October at 3pm (and available to purchase until Sun 6 Nov)
BIND, a new dance film choreographed by Eileen McClory with text by Maria McManus – 23 October at 7pm (and available to view until Sun 6 Nov)
Fragments, a dance film by BIAF Featured Artist, Noé Soulier – 23 October at 7.20pm (and available to view until Sun 6 Nov)
Conversations on Impermanence – Impermanence is a collection of 12 essays by writers from or living in Northern Ireland. Contributors Maria McManus and Gail McConnell and the book's co-editor Neil Hegarty reflect upon the book's themes, and suggest ways of looking at our past, present and future – 27 October at 7pm (and available to view thereafter)
All The Screen's a Stage: in conversation with Zoë Seaton, Artistic Director of Big Telly on the creative uses of digital technology in theatre – 1 November at 4pm (and available to view thereafter)
With thanks to Halifax Foundation for Northern Ireland, we are pleased to offer:
As always and in addition to these special events, we offer a number of free events and exhibitions commencing with Irish Craft Heroes in Botanic Gardens from 30th July and many others that are detailed in our brochure and online as well as talks and workshops from artists appearing in the festival to connect art with all kinds of people. Later in the autumn, BBC Radio 3 present their usual array of wonderful and free recitals at St Mark's Church in Dundela.