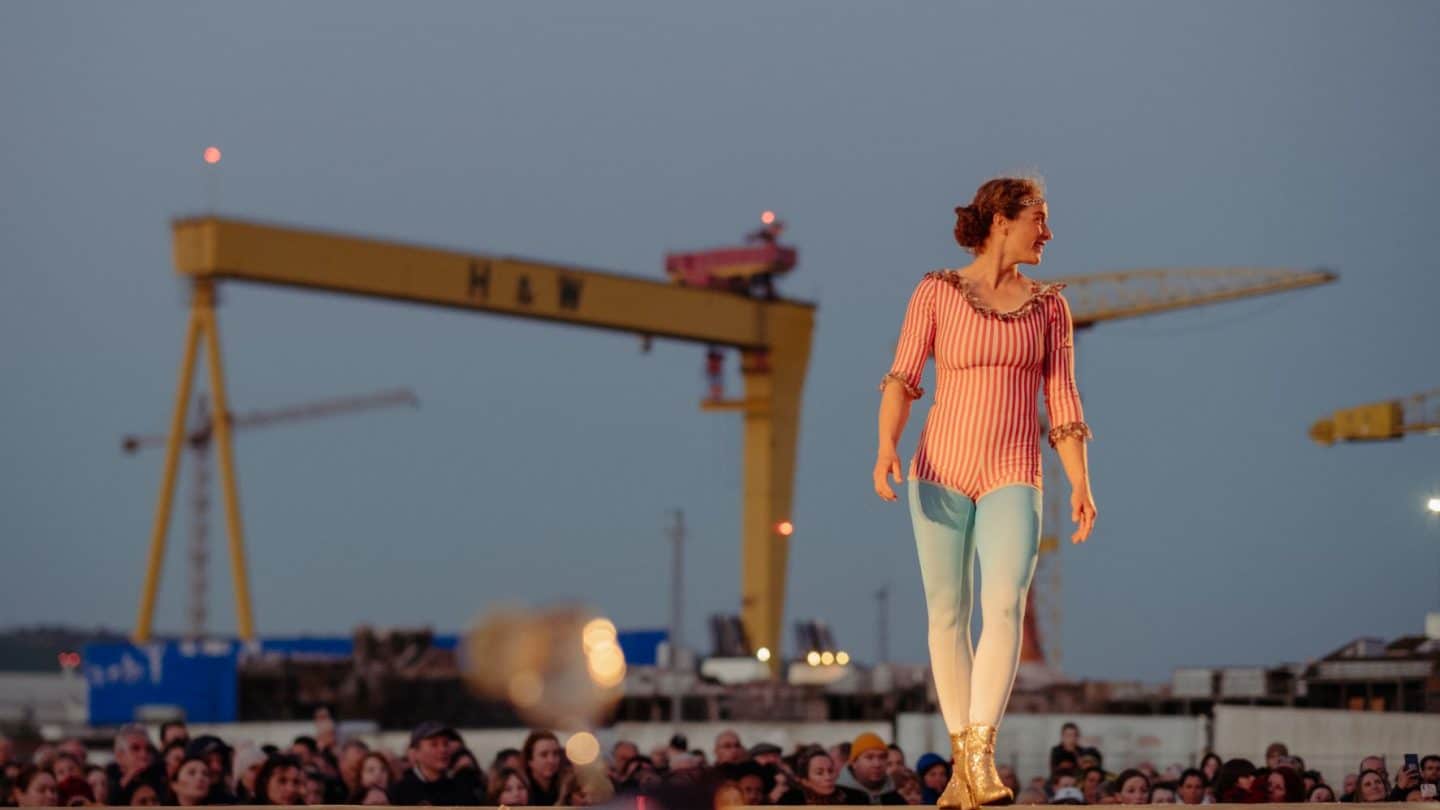 The 2022 celebrations got off to a spectacular start with a dazzling free outdoor event, Cristal Palace (23-24 April) by French company Transe Express, who transformed Titanic Paddocks, adjacent to Titanic Slipways on the Maritime Mile, into an open-air night-time ballroom complete with an airborne orchestra perched 30 meters atop a giant chandelier, aerial acrobats and sharp-witted characters.
A series of festival events in May included Between Tiny Cities (6–7 May) at The MAC, an exhilarating hip hop b*boy battle between two dancers, one from Cambodia and one from Australia, and several Talks & Ideas events; the sold out Simon Armitage (4 May), and two intimate events in No Alibis with writers Ayanna Lloyd Banwo and Amanda Smyth (10 May), and Emilie Pine and Audrey Magee (12 May).
We also welcomed artists, festival makers, producers and academics to join in conversations as part of Festival Cultures in Northern Ireland: BIAF at 60, a 1-day symposium (6 May) at Queen's University, Belfast exploring the complexity of festivals in the Northern Irish context. Panelists/Speakers included BIAF Director Richard Wakely, David Grant, Nick Power, Jenna Hall, Rachel Kennedy, Hugh Odling-Smee, and Ruth McCarthy.
Look back at the history -see Festival Archive