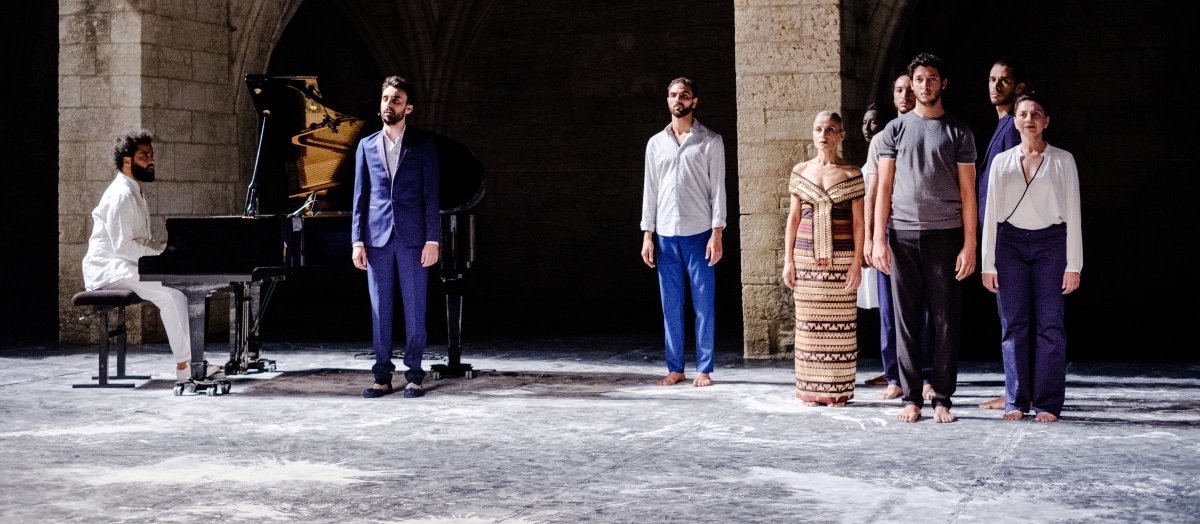 A reflection on movement, music and chanting
Facing the Sea, for Tears to Turn into Laughter
---
The story of a man, both Tunisian and French, who tells of his complex identity. A reflection on movement, music and chanting, this performance is about the pain of exile, the impossibility of return and changing history. Six years after the beginning of the "Arab Spring" with the revolution in Tunisia, respected choreographer Radhouane el Meddeb returned to his home country to create this thought provoking piece with artists who took part in the revolution.
Tackling questions about exile, absence, and solitude this poetic dialogue with Tunisian history is told through the medium of dance. Representing the vibrant cultural scene of Tunisa el Meddeb will take to the stage with his ensemble, accompanied by the live music of the outstanding singer Mohamed Ali Chebil and pianist Selim Arjoun.
POST SHOW DISCUSSION
Fri 26 Oct – Dr. Aoife McGrath with Radhouane El Meddeb and cast members
---
Concept & Choreography by Radhouane El Meddeb
We are grateful to the Arts Council of Northern Ireland for the loan of the piano, for the purpose of this event.
The audience rejoices and applauds
The Theatre Times
Beautiful, elegant...
Le Monde