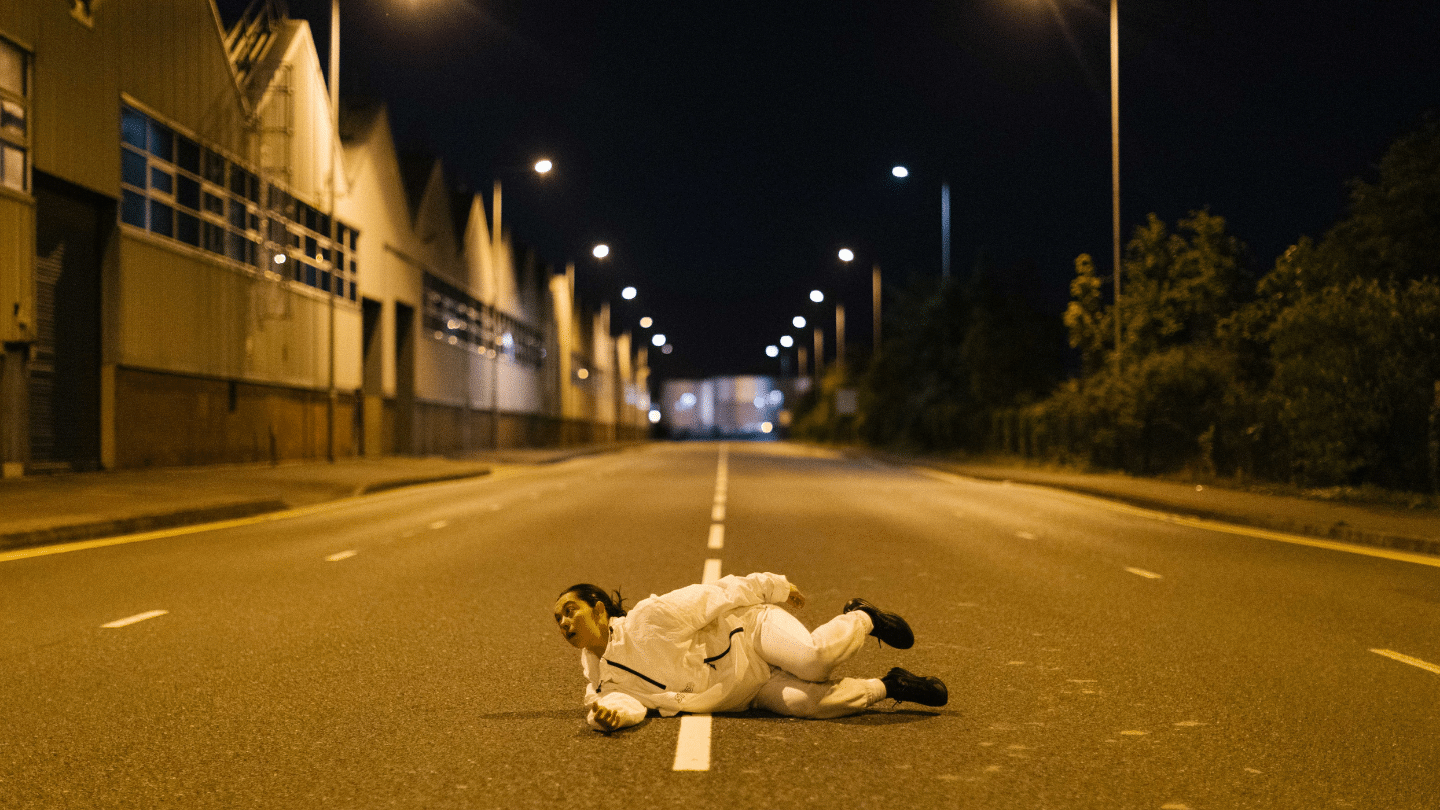 Embrace is Belfast International Arts Festival's on-going programme of public engagement and professional development activities and events and is aimed at involving communities and groups throughout the city and across the festival programme.
The events in Embrace are designed to both encourage active participation in the arts and to enhance audience enjoyment and understanding of specific productions and events presented in the programme. They include free performances and events, and active creative learning activities such as workshops, performance opportunities and artist talks. As an inclusive organisation, we actively encourage and welcome diverse communities of interest and place to access and participate in these programmes.
At the centre of this year's Embrace programme is a free double bill of contemporary circus performances including Said Mouhssine's hybrid of parkour and circus in Routine and Simple Cypher's Roll Up Roll Up, with its combination of explosive tricks and artful dexterity. Online, you can find free screenings of Oona Doherty's most recent dance films; The Devil and Hunter Filmed. BBC Radio 3 present their usual array of wonderful and free recitals at St Mark's Church in Dundela, this year featuring Mithras Trio and Norwegian violist Eivind Ringstad.
Oona Doherty is also heading up Fly The Flag, a unique collaboration between arts organisations and human rights charities, celebrating the 73rd anniversary of the Universal Declaration of Human Rights as seen through the eyes of young people across the four countries of the UK. Oona Doherty has been working with members of the original Sugar Army, who featured in the premiere of Hard To Be Soft: A Belfast Prayer during our 2017 edition, and will be sharing the results of their workshops in a special free event at The MAC on Saturday 9 October.
Why not consider signing up for writing workshops at Crescent Arts Centre featuring acclaimed authors, Nikesh Shukla, Musa Okwonga and Lucy Caldwell. Laoise Kelly, TG4 Musician of the Year 2020, will host a special workshop for local harpists prior to her concert with piper, Tiarnán Ó Duinnchinn and actor, Stephen Rea.
Appealing to both dance professionals and aficionados alike, CoisCéim Dance Theatre present two evenings of online panel discussions with practitioners from across the Atlantic and as a teaser for their UK live "in person" premiere of Uncle Ray at The MAC. Other professional development programmes include a digital showcase of new theatre and dance works from Northern Ireland that will be screened at the Edinburgh Fringe in August as well as an evolving and similar digital programme with partners in India, including the Attakkalari Centre for Movement Arts in Bengaluru.
As always and in addition to these special events, we offer a number of post-show discussions from artists appearing in the festival to connect art with all kinds of people.
Supported by