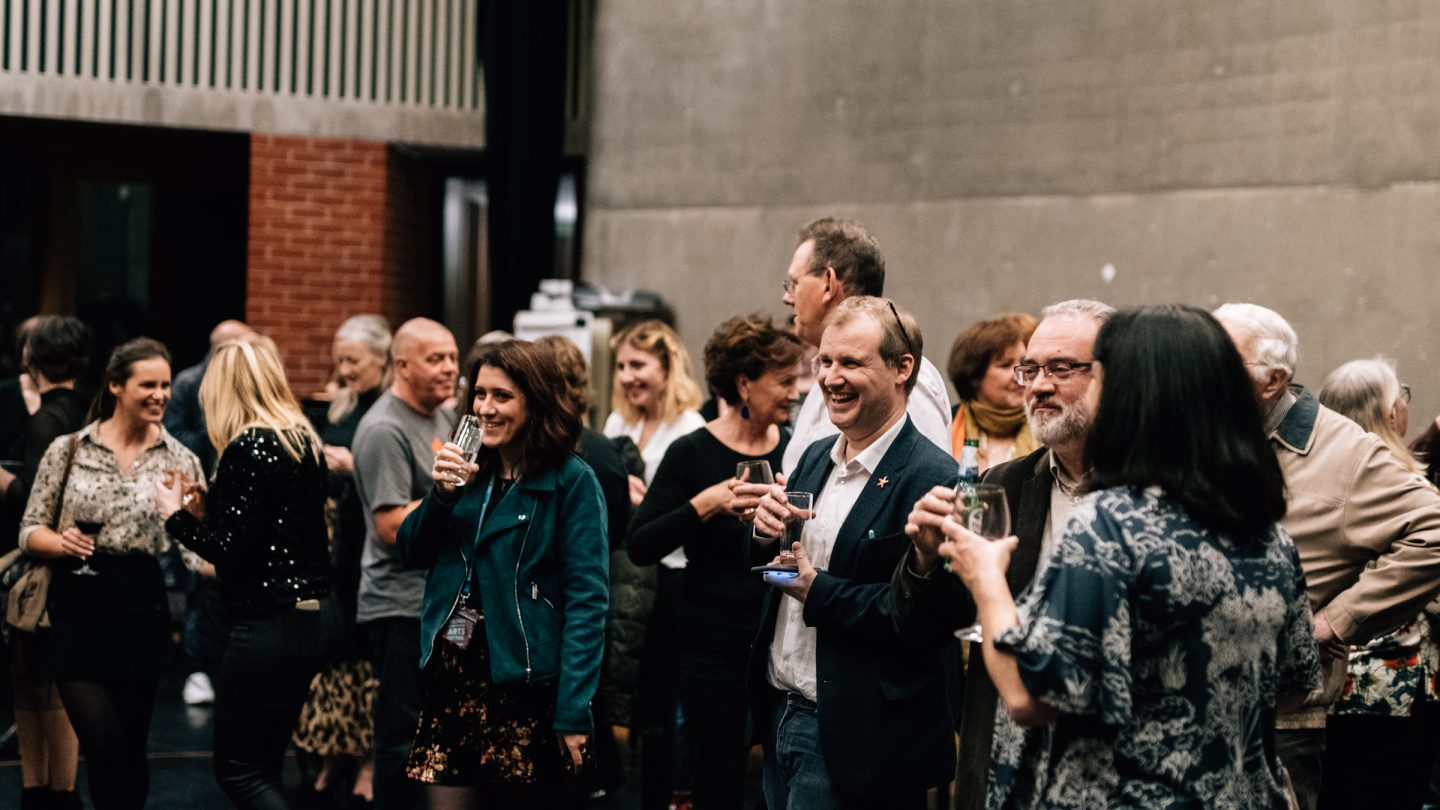 Belfast International Arts Festival is the city's longest-running international arts event.
Originally established in 1962, it was hosted by Queen's University until 2015, after which a new independent organisation (a company limited by guarantee and registered as a charity) was formed with the support of all stakeholders to deliver a new artistic vision for the event. The event covers theatre, dance, classical and roots music, visual, film and digital arts and literature accompanied by outreach and education events. It takes place every October in venues and locations across Belfast.
Save the dates: Thursday 12 October to Sunday 5 November!
The provisional dates for the next edition is:
16 October – 2 November 2024
The mission of Belfast International Arts Festival is to be the preeminent, progressive international arts event within Northern Ireland, actively engaging both global and local communities in the richness and diversity of contemporary arts practice. With our partners throughout the entire city, we seek to create a distinctive environment for audiences to enjoy and participate in inspirational and transformative aesthetic experiences from world-class artists, thinkers and leaders.
We do this by:
presenting a wide range of contemporary arts and cultural events of the highest possible international standard to the widest possible audiences from home and abroad;
reflecting contemporary culture from across the globe to audiences from Belfast, NI and visitors to the province;
offering an international showcase for the best of Northern Ireland contemporary culture;
presenting events which cannot easily be achieved by any other UK or Irish arts organisation through innovative programming and a commitment to creating new work;
actively ensuring equal opportunities and access for all sections of our communities to directly experience, participate in and enjoy the Festival;
collaborating and partnering with arts and community organisations across Belfast to create an annual city wide, cultural celebration;
ensuring the Festival has adequate financial resources and expertise to fulfil its mission and address its overall sustainability.
Our guiding principles reflect the importance of:
Global Connections
Access and participation
Community
Collaboration and Partnership