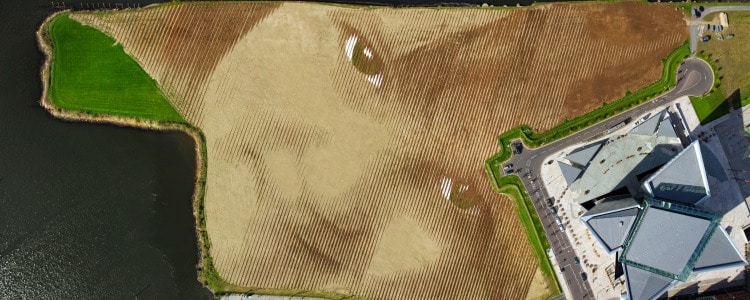 Thank you for your interest in supporting us. We have been trusted by the people of this city and beyond for almost 60 years to create, stage and promote irresistible and compelling stories of our time and our communities. Donate now
Belfast International Arts Festival is a multidisciplinary arts festival that brings people and artists together. Our mission is to be the preeminent, progressive international arts event within NI.
We bring Belfast to the world and the world to Belfast.
Now more than ever, we need your help as a result of the challenges arising from the pandemic.
Donate to Belfast International Arts Festival
We have an essential role to play in bringing people back together again. Reconnecting communities, rebuilding our damaged economy and working with artists to support the development and creation of distinctive new work.
Festivals like ours are essential to help us make sense of the world, to hold a mirror up to society, to challenge stereotypes and preconceptions, and to spark our imagination. We are working with artists on new and innovative ways to create and share their work with audiences around the world.
We work hard to promote diversity, reduce barriers and make the arts accessible to all.
We are taking a proactive approach in delivering quality, innovative and engaging content that will improve the lives and well-being of our audiences.
Can you help us create powerful experiences and include more people, more often, in world class theatre, dance, music, literature and the visual arts?
If you are able to make a financial contribution, we can do this together.
We will use your generous donation to:
Continue to present a vibrant and world-class programme from home and abroad, reimagined for the times we live in
Maintain our Free For Everyone events
Support the artistic community in creating new work, in different formats, to reach audiences and promoters at home and abroad
BIAF is a not-for-profit organisation and registered charity. As we are all aware, 2020 is a unique year due to the Covid-19 pandemic. It has proved to be a difficult time for everyone, not least arts organisations. Arts funding has once again been cut dramatically and that is making our existence a challenging one.
Gifts of any amount are truly appreciated.  Monthly donation options are available.  Your generosity will help us create a strong future for arts and cultural events.
Gift Aid
You can make your gift go even further, at no extra cost to you, by making a Gift Aid declaration – simply tick the box to make your declaration.
---
Belfast International Arts Festival 2019 Highlights
---
Corporate Partners
Interested in finding out more about becoming a corporate partner or sponsorship opportunities?
We create bespoke partnerships to offer your brand, service or organisation, your clients and staff, opportunities to engage with artists and art forms.
Align your brand with this year's Festival and be part of the excitement, reward staff and clients alike with exciting cultural experiences for exclusive events.
---
Questions?
Get in touch with Karin Jeffrey, Fundraising Manager, by emailing karin@belfastinternationalartsfestival.com
---
Main image: WISH (Belfast Festival, 2013), an epic land art installation, a first for the UK and Ireland, created by internationally acclaimed artist Jorge Rodríguez–Gerada. The artwork was one of the most ambitious land art projects in the world; 18 months in the making, with one month for production, thanks to a small army of volunteers and support from local businesses. Read more