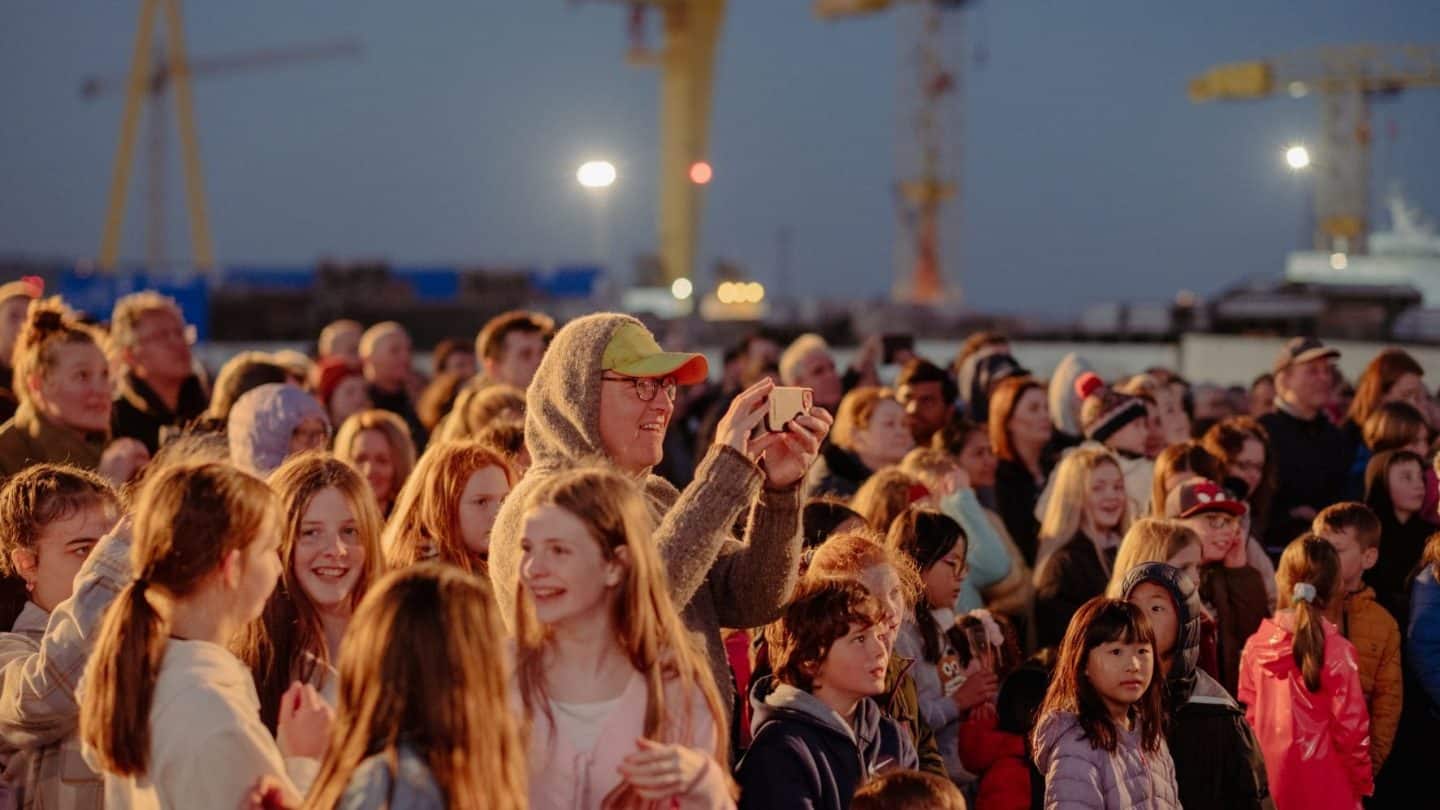 Community Tickets Programme
At Belfast International Arts Festival we believe contemporary art should be for everyone, and we are committed to diversifying our audiences and increasing access to our events.
One way we do this is through our Community Tickets scheme, offering free/reduced price tickets to festival events for community groups. Thanks to the generous support of Belfast Harbour and Arts & Business NI, we are able to continue this worthwhile scheme in 2023.
Our goal with the Community Tickets scheme is to engage with members of our community who would otherwise face barriers to attending arts events. By welcoming community groups to the festival we hope to promote social integration and encourage creativity, whilst also offering a well-deserved break and some amazing entertainment! In previous years the scheme has provided access to events for a diverse range of groups; from asylum seekers and new mothers, to visually impaired young people and people who are homeless or at risk of homelessness.
If you work with a community group and would be interested in hearing more about the scheme, please contact Greta Kelly greta@belfastinternationalartsfestival.com
We would love to welcome you to join us at the festival in 2023.
Some of the feedback from those who took up our offer and attended various events:
"Thank you so much for providing such great opportunities for our groups to engage in the Arts through Belfast International Arts Festival."
"You created opportunities for them to try and see new things and realize that Belfast has such a rich and varied arts scene. We here at Prime Cut Productions are delighted that the groups engaged and attended such an excellent festival. You came and met the groups at the events, and this really helped them feel welcome and added so much to their experience. Thank you so much."
"Just a short note to let you know how pleased we were with the Sestina concert. The church was a lovely setting. The music was even better. Very talented singers who sounded beautiful and were very expressive. Even in a recital, they managed to bring out the emotions in the music."
Proudly Sponsored by