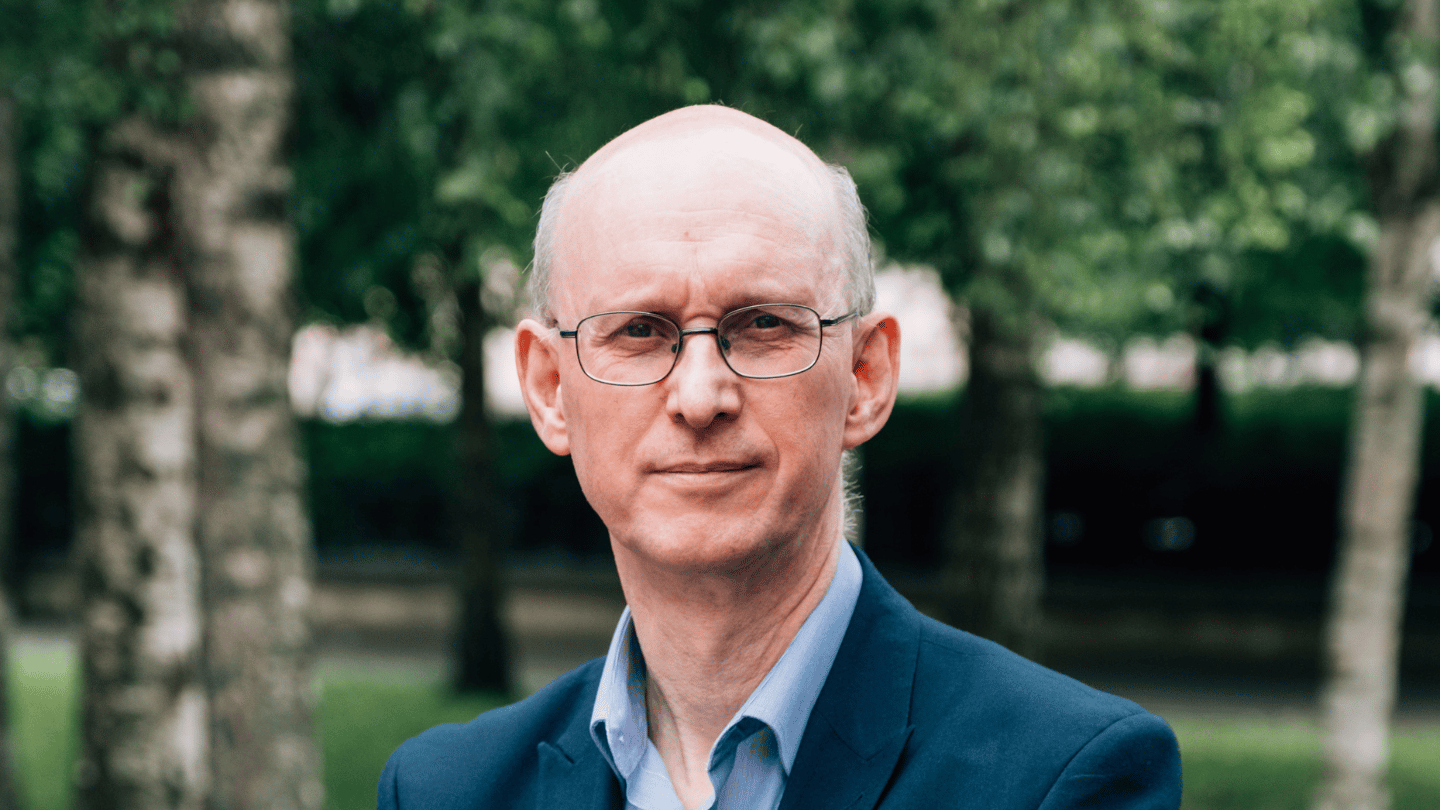 Belfast International Arts Festival returns for its 61st edition this October, bringing together today's leading artists, writers, thinkers and cultural observers for a bumper 26 days of talks, readings exhibitions and performance from home and abroad.
This year sees a first for Festival with the event opening simultaneously on both sides of the Atlantic. Our collaboration with Cahoots NI, The Vanishing Elephant opens at the New Victory Theater on Broadway in New York (before coming home to Belfast next October 2024) whilst here in Belfast we welcome the return of Gary Mitchell, one of our bravest playwrights with his new play, Burnt Out at the Lyric Theatre.
Both these new stage works are part of a special focus on homegrown talent that also includes concerts celebrating the achievements of Conor Mitchell and the Belfast Ensemble and Cara Dillon at the Grand Opera House. New dance works are a strong feature of this year's programme with premieres from Eileen McClory (Gutter at The MAC), Suzanne McCreight and Festival Artist in Residence, Helen Hall (Crescent Arts Centre) and a durational performance installation from Vasiliki Stasinaki & Sarah Gordon, specially commissioned by Maiden Voyage Dance (good times never seemed at QSS at The Arches Centre).
Other theatrical delights include the return of the formidable Pat Kinevane and Fishamble Theatre Company with the critically acclaimed King; the hugely entertaining and provocative work.txt from one of the UK's brightest young playwrights, Nathan Ellis and a new and innovative adaptation of Rhinoceros – "Rhino" – by Eugene Ionesco and from Tinderbox Theatre Company.
A major signature event at The Grand Opera House is FIQ!, an otherworldly collection of acrobatic feats, figures, colours, music, sketches, headspins, and choreography exploding in a colourful visual world from Groupe Acrobatique de Tangers. FIQ! is a contemporary circus show for all the family, built of modern, tumbling alchemy, set to sounds by DJ Dino and fiery rap and not to be missed!
Other international visitors include acclaimed West End star, Henry Goodman alongside pianist Lucy Parham in Elégie, chronicling the life of composer and pianist Sergei Rachmaninoff on the 150th anniversary in 2023 of his birth.
As always, our Talks and Ideas programme strand features an array of authors talking about their latest books with events this year featuring Gary Younge, Jacqueline Crooks & Santanu Bhattacharya, Claire Kilroy and Mike McCormack, Mick Herron, Rachel Connolly and Nicole Flattery, Tom Crewe and K Patrick, Paul Charles and many others.
Also in this strand and giving a special keynote address on leadership is our Featured Artist for 2023, Nicholas McCarthy. Born without a right hand in 1989, Nicholas McCarthy made history when he became the only one-handed pianist ever to graduate from London's Royal College of Music, in July 2012. Since then, he has performed extensively in the UK and internationally including for the 2015 edition of Belfast International Arts Festival. This is just one of four special events he is involved in with this year's programme with the others including a special guest appearance with the Ulster Orchestra and a special free concert at Ulster University with Nicholas appearing alongside Acoustronic, a unique collaboration between the Ulster Orchestra and the award-winning, Derry-based ensemble of young musicians founded by NI based composer, Frank Lyons.
Other free events include street theatre and outdoor circus at CS Lewis Square featuring Taroo from Said Mouhssine (Morocco) and The Cabinet of Curatrocities from Baubo Theatre (Ireland) as well as terrific selection of art exhibitions ranging from the RUA Annual Exhibition at the Ulster Museum to a retrospective of the work of critically acclaimed NI visual artist and photographer, Victor Sloan at Belfast Exposed and a new video installation examining themes associated with women and their mistreatment by the state and the church and created in collaboration by visual artist Alison Lowry, aerial performer Kate Finegan and voice artist Jess Kavanagh at SARC.
If you missed our special programme in April to mark the 25th anniversary of the Belfast (Good Friday) Peace Agreement, then no need to worry as we're bringing back one of the most popular events from that programme; Ellipses – An Anthem to End Wars, a collaboration between poet Maria McManus and composer, Keith Acheson over the closing weekend of the Festival.
In this 61st festival edition, you will find reflections on the world today seen through the eyes of world class artists from home and abroad, with many opportunities to engage with questions about art, culture, community and perspective. Take a look inside and join us this October!
Richard Wakely – Artistic Director and Chief Executive