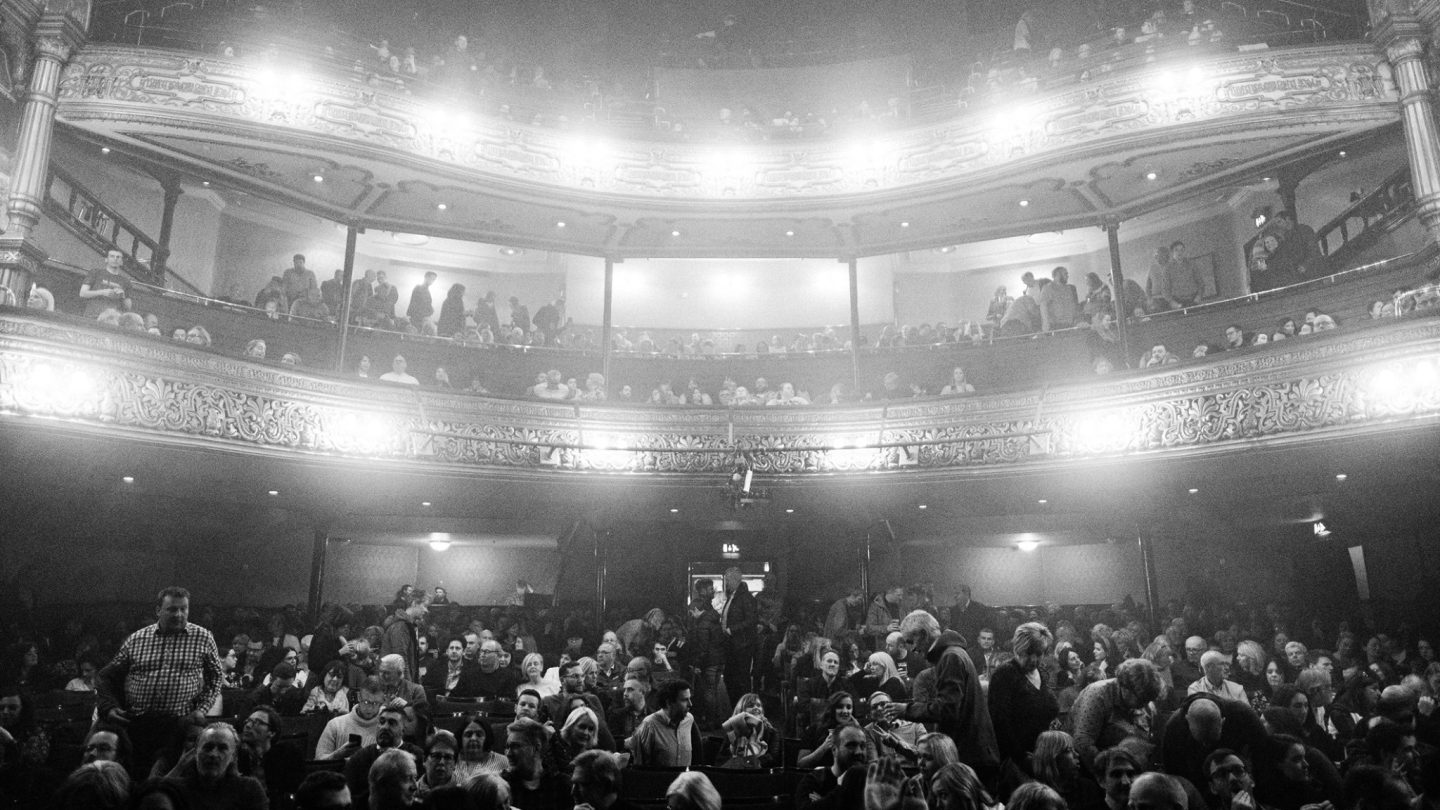 Embrace is the Festival's on-going programme of public engagement and professional development activities and events and is aimed at involving communities and groups throughout the city and across the festival programme. 
The events in Embrace are designed to both encourage active participation in the arts and to enhance audience enjoyment and understanding of specific productions and events presented in the programme. They include free performances and events, and active creative learning activities such as workshops, performance opportunities and artist talks. As an inclusive organisation, we actively encourage and welcome diverse communities of interest and place to access and participate in these programmes. 
Highlights from this year's Embrace programme include;
Free outdoor performances for all the family at CS Lewis Square on Saturday 14 October and featuring two short circus/movement pieces; Taroo from Said Mouhssine (Morocco) and The Cabinet of Curatrocities from Baubo Theatre (Ireland) 
Free entry to exhibitions such as the RUA Annual Exhibition at the Ulster Museum; a retrospective of the work of critically acclaimed NI visual artist and photographer, Victor Sloan at Belfast Exposed and a new video installation examining themes associated with women and their mistreatment by the state and the church and created in collaboration by visual artist Alison Lowry, aerial performer Kate Finegan and voice artist Jess Kavanagh at SARC.
Workshops for emerging and young artists including renowned agent and promoter, Paul Charles sharing what he has learned over a long career in music on Saturday 14 October at the Oh Yeah Music Centre and BIAF Featured Artist, Nicholas McCarthy on Saturday 21st October in association with the Ulster Orchestra.
Free recitals at St Mark's Church, Dundela on 23, 24 and 25 October from our partners BBC Radio 3 and this year featuring Elisabeth Brauss & Friends including Aris Quartet and Leonard Elschenbroich.
A very special free concert on Friday 27 October at Ulster University featuring in the first half, Acoustronic, a unique collaboration between the Ulster Orchestra and the award-winning, Derry-based ensemble of young musicians with disabilities followed by a second half solo recital from BIAF Featured Artist, Nicholas McCarthy.
There will also be a series of very special talks and discussions around contemporary arts practice including a variety of artist talks across theatre, dance and the visual arts events as well as a special "in conversation" on the nature of cultural leadership with BIAF Featured Artist, Nicholas McCarthy.