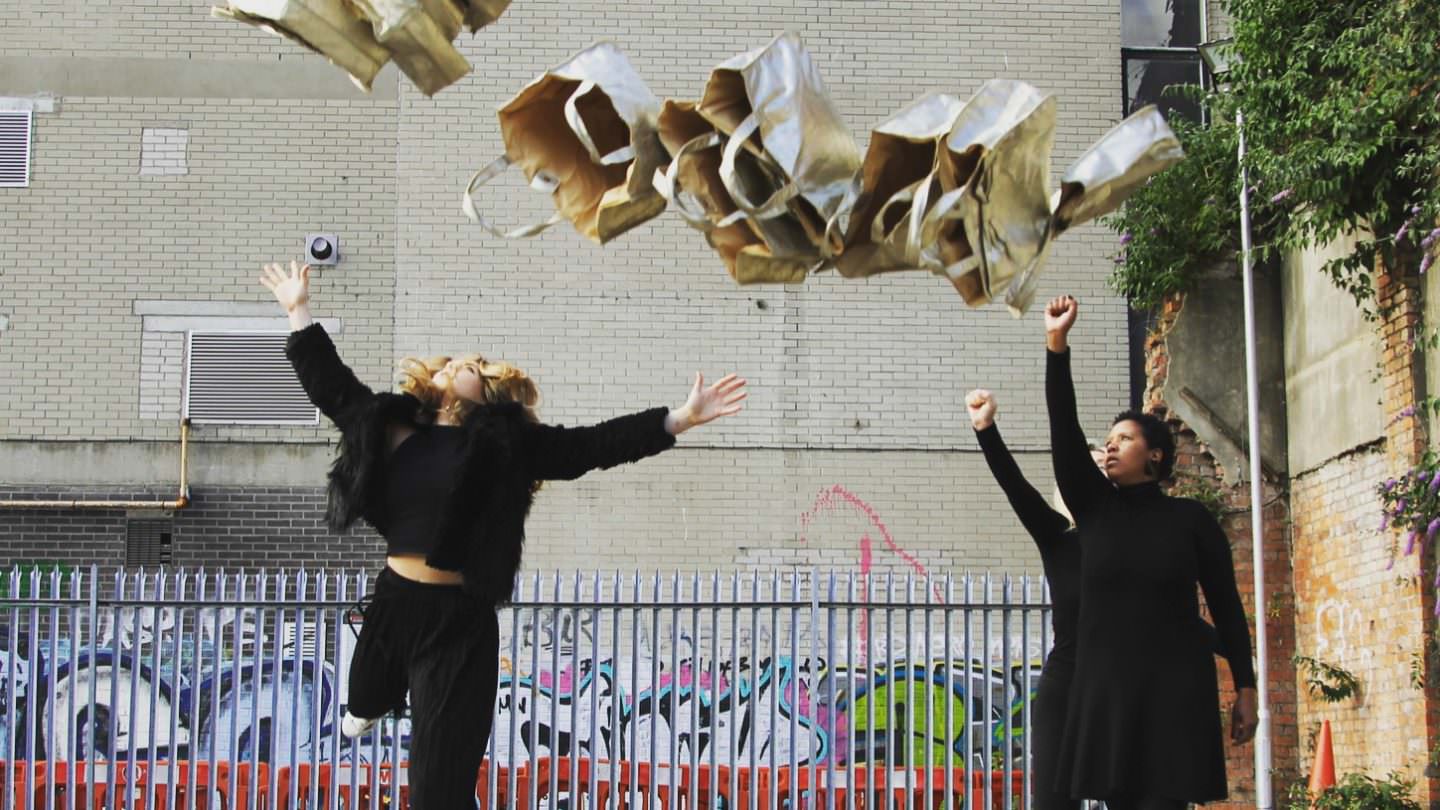 In 2013, Jorge Rodriguez Gerada produced the largest ever land art portrait within these islands, WISH at Titanic Belfast. In 2014, Claire Cunningham created a new work, Guide Gods that was also performed in Glasgow as part of the Cultural Programme for the Commonwealth Games and at London's Southbank Centre.
This year, we are truly honoured and delighted to host Amanda Coogan, one of the most exciting contemporary visual artists practicing in the arena of performance art today. Her extraordinary work is challenging, provocative and always visually stimulating and in recent years she has performed and exhibited at The Venice Biennale, Liverpool Biennial, PS1, New York, Galeria Safia, Barcelona, The Irish Museum of Modern Art, Dublin, Royal Hibernian Academy, Dublin, Van Gogh Museum, Amsterdam, Centre Culturel Irlandais, Paris and the Hugh Lane Gallery, Dublin.
For the new Belfast International Arts Festival, she will be researching and developing a new work, provisionally titled, "You Turn Me On, I'm A Radio" that is a contemporary and interactive response to Shakespeare's legacy and which will premiere with us in 2016. We are indebted to the British Council for their support of this new work, which sees Amanda also working with Deaf communities and arts practitioners in Northern Ireland, the Republic of Ireland and South Africa. Festival audiences will have a chance to have a look at some Amanda's initial visual and performance ideas at a "work in progress sharing" of "You Turn Me On, I'm A Radio" on Saturday 31 October at the Golden Thread Gallery (details released soon).