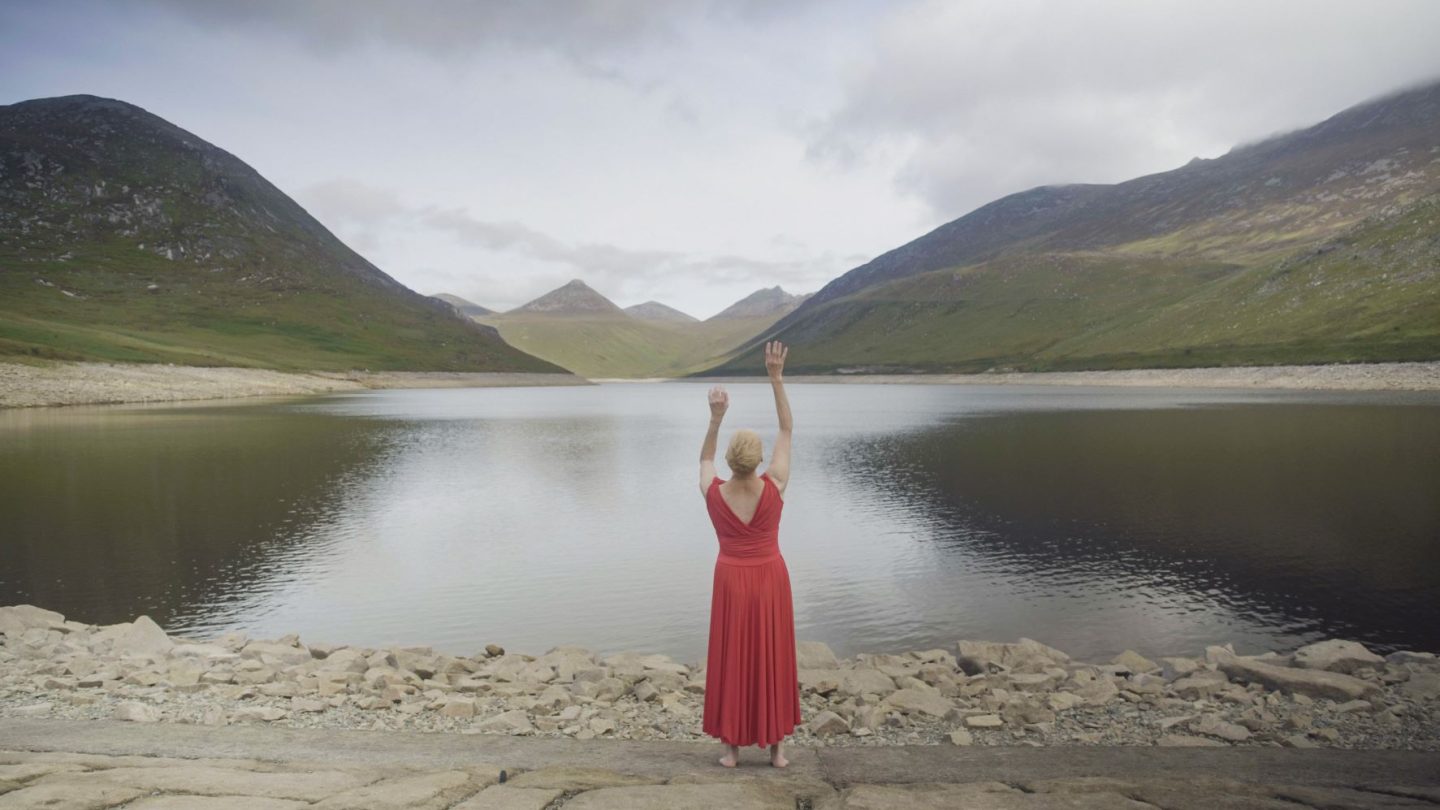 Belfast International Arts Festival collaborates with Attakkalari Centre for Movement Arts in Bengaluru, India
As part of its commitment to both promoting local artists internationally and developing cultural relations between Northern Ireland and India, Belfast International Arts Festival – Northern Ireland's largest contemporary arts festival – has curated a season of dance films for the Attakkalari India Biennial (AIB), which has grown over the years to become one of India's – and South Asia's – largest and preeminent movement and digital arts festivals. AIB is organised by Attakkalari Centre for Movement Arts, which is one of India's best known and highly respected centres of artistic innovation and creation.
Five films, created by some of Northern Ireland's leading dance makers and creatives, will all have their international premiere screenings in a special live broadcast 'Dancing on the Edge: Northern Ireland at Attakkalari India Biennial' on Sunday 30th January:
BRINK, choreographed by Eileen McClory for Maiden Voyage Dance, which was created as a response to the tension, frustration and division caused by the Brexit vote
EPILOGUE, a collaborative work from choreographer Eileen McClory, filmmaker Conan McIvor, dancers Sandy Cuthbert and Jane Mooney, poet Maria McManus and sound designer Helena Hamilton for Maiden Voyage Dance that reflects on what dance took from and gave to the dancers throughout their careers
HUNTER FILMED, created by choreographer Oona Doherty and filmmaker Luca Truffarelli for Art Night and Fact, is an evolution of Doherty's previous works: the stage performance of Hope Hunt & the ascension into Lazarus and the gallery installation work, Death of a Hunter, now retold from the frenetic point of view of the dancer
MATCH MAKE, a programme of short films which paired 8 dance artists and 8 artist collaborators responding to the first pandemic lockdown in 2020 for Maiden Voyage Dance
TURNABOUT, created by choreographer Jennifer Rooney and composer Elaine Agnew for Maiden Voyage Dance that explored the experiences of 10-11 year old schoolchildren across Belfast during the pandemic
Earlier that week, Belfast dancer Sandy Cuthbert (also featuring in Epilogue) will host an online somatics workshop for practitioners in India.
The screenings will be followed by a live, online conversation with many of the featured artists hosted by Attakkalari's Artistic Director, Jayachandran Palazhy.
Richard Wakely, Artistic Director and Chief Executive, Belfast International Arts Festival, commented, "We are proud to curate and present this special selection of new work from Northern Ireland artists, sharing their resilience, creativity and ability to adapt to new realities, not least creating dance for screen. Indeed, this will be the first time that these films have been shown outside the UK and Ireland. We hope to develop connections and pave the way for future collaborations between artists in India and Northern Ireland."
Dancing on the Edge takes place from 4pm Indian Standard (10.30am GMT) on Sunday 30 January 2022 and is supported by British Council Northern Ireland.
Due to music rights restrictions, screening is limited to audiences in India. Find out more
BIAF's principal funder is the Arts Council of Northern Ireland and is also supported by Belfast City Council, British Council, the Government of Ireland's Department of Foreign Affairs, Tourism Northern Ireland and a range of project funders and sponsors.
About Attakkalari Centre for Movement Arts
Attakkalari Centre for Movement Arts is one of India's best known and highly respected centres of artistic innovation and creation. Established in 1992, Attakkalari was formed by artists from different disciplines to help create contexts for contemporary movement arts.
Attakkalari has facilitated the development of an enhanced and extensive programme including national and international platforms for exchange and performance, movement and digital arts development, research and documentation, a diploma in movement arts, and education and outreach programmes.