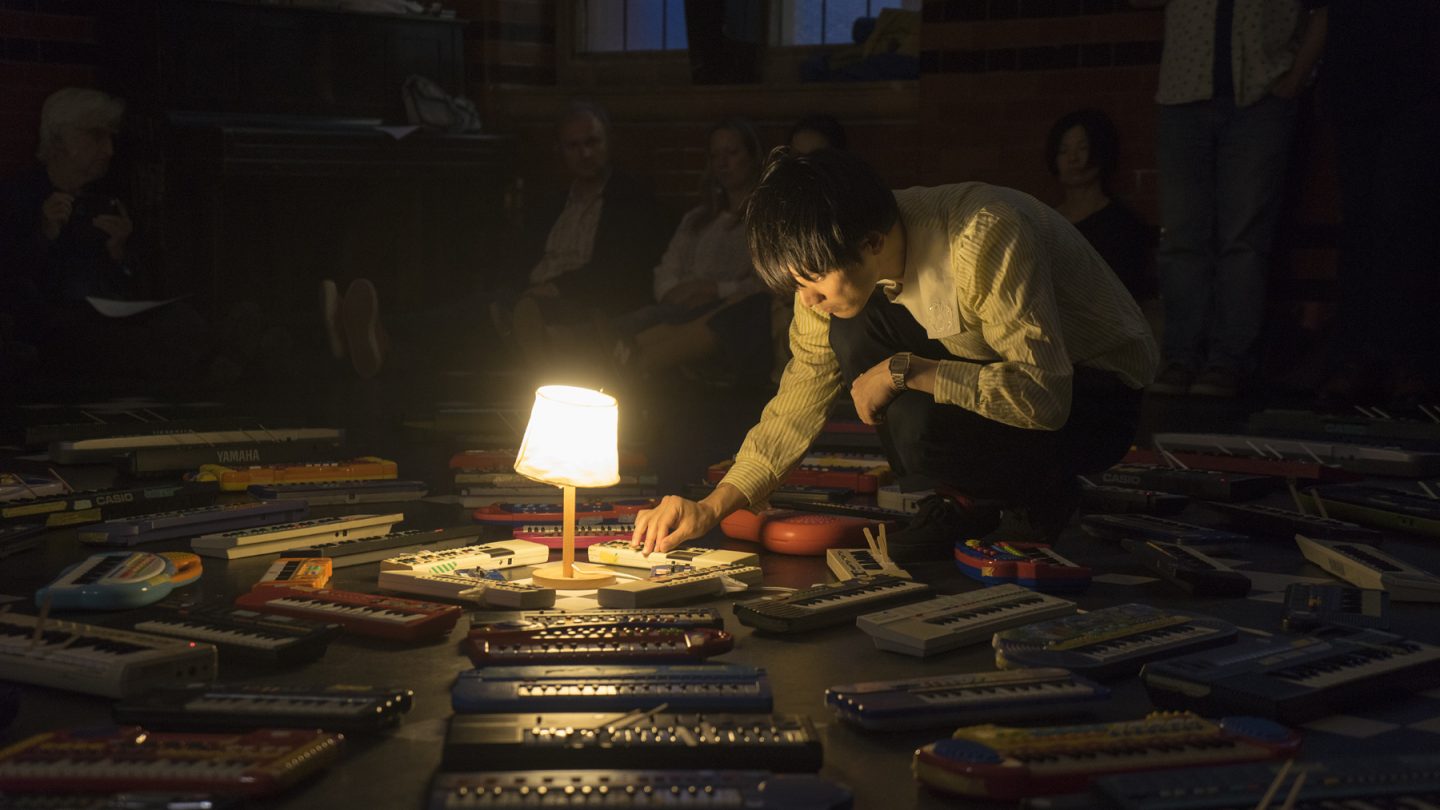 Part of Japan-UK Season of Culture.
Pioneering Japanese sound artist ASUNA presents his landmark work and site-specific listening experience, 100 Keyboards.
A stalwart of Tokyo's experimental music scene, ASUNA's playful genre-bending sonic experiments cross from ambient to hip-hop to hardcore punk to low-fi pop and improvisation.
In this captivating performance, ASUNA manipulates 100 battery operated keyboards, generating an undulating sonic harmony both mesmerising and mysterious. Sound waves on the same frequency multiply and bounce off in myriad directions, creating a complex sonic field of interference and reverberation that swells and changes over time. Subtle acoustic variations emerge, hover and retreat based on your location in the performance space.
This event takes place in the round and the audience are encouraged to move around the space. A small number of seats are available.
---
ASUNA's live performances are an experience that blur the lines between art and music.
Tokyo Art Beat