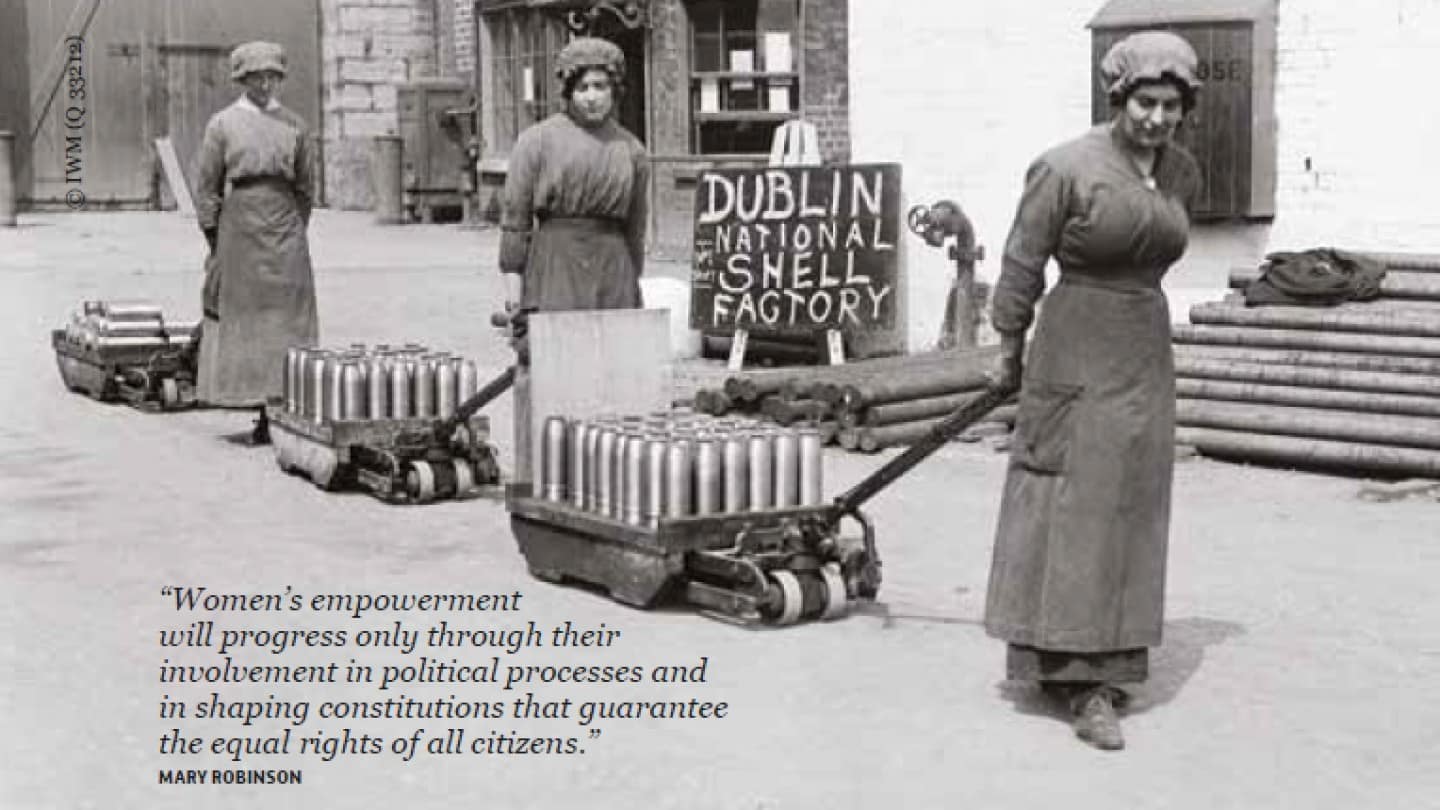 Panel Discussion
100 Years of Emancipation for Women
---
Where are we now?
It is 100 years since the House of Commons Speaker, James William Lowther, chaired a conference on electoral reform which recommended limited women's suffrage. In the shadow of the cataclysm of World War One women finally grasped the political levers of power.
Throughout the next century, women arguably achieved the most important political rights in certain countries. However Irish women continue to face many challenges today, relating to political empowerment, health and reproductive rights. Women comprise 27% of MLAs and 22.2% of TDs but 51% of the population.
An eminent panel of academics and public figures including Catriona Crowe (National Archives of Ireland) and Dr Fionnuala Walsh (Trinity College, Dublin) Clare Bailey MLA and Allison Morris of the Irish News will explore within a historical and international context just how far the women of this island have come in the last 100 years.
PRONI has an online resource collating a range of archival sources relating to suffrage within wider 'Decade of Centenaries' themes.