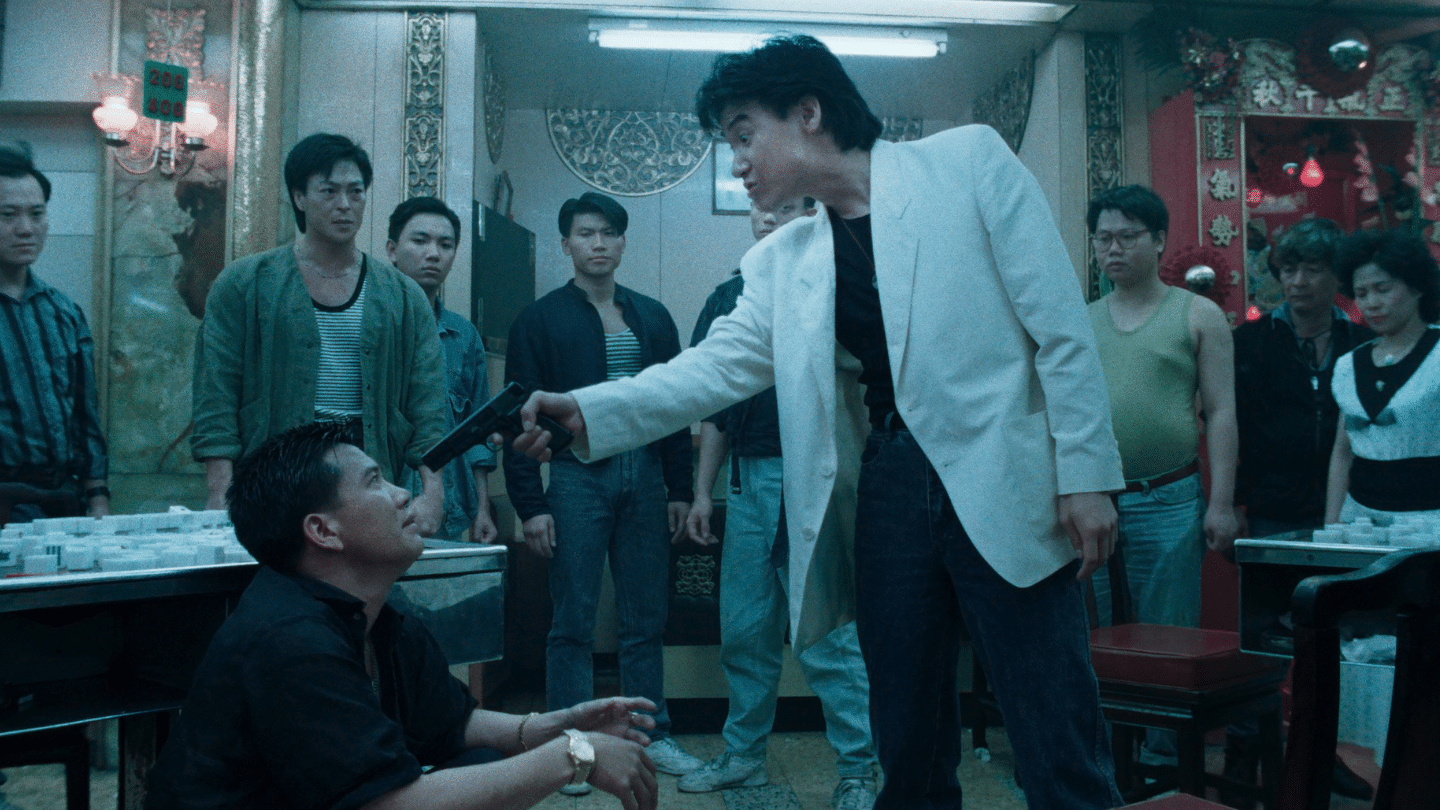 As Tears Go By
---
The World of Wong Kar Wai
Wong Kar Wai's scintillating debut feature is a kinetic, hyper-cool crime thriller graced with flashes of the impressionistic, daydream visual style for which he would become renowned.
Set amidst Hong Kong's ruthless, neon-lit gangland underworld, this operatic saga of ambition, honour, and revenge stars Andy Lau as a small-time mob enforcer who finds himself torn between a burgeoning romance with his ailing cousin (Maggie Cheung, in the first of her iconic collaborations with the director) and his loyalty to his loose cannon partner in crime (Jacky Cheung) whose reckless attempts to make a name for himself unleash a spiral of violence.
Marrying the pulp pleasures of the gritty Hong Kong action drama with hints of the head-rush romanticism Wong would push to intoxicating heights throughout the 1990s, As Tears Go By was a box office smash that heralded the arrival of one of contemporary cinema's most electrifying talents.
This 4K digital restoration was undertaken from the 35mm original camera negative by the Criterion Collection in collaboration with L'Immagine Ritrovata and One Cool.
Dir: Wong Kar Wai | 1988 | Hong Kong | 1 hr 42 mins | In Cantonese with English subtitles | Cert 18
---
Queen's Film Theatre presents The World of Wong Kar Wai – a retrospective of the Hong Kongese director. With his lush and sensual visuals, pitch-perfect soundtracks, and soulful romanticism, Wong Kar Wai has established himself as one of the defining auteurs of contemporary cinema. This retrospective of his work includes new 4K restorations overseen by Wong Kar Wai in person. Whether tragically romantic, soaked in blood, or quirkily comedic, the films in this retrospective are an invitation into the unique and wistful world of a deeply influential artist.