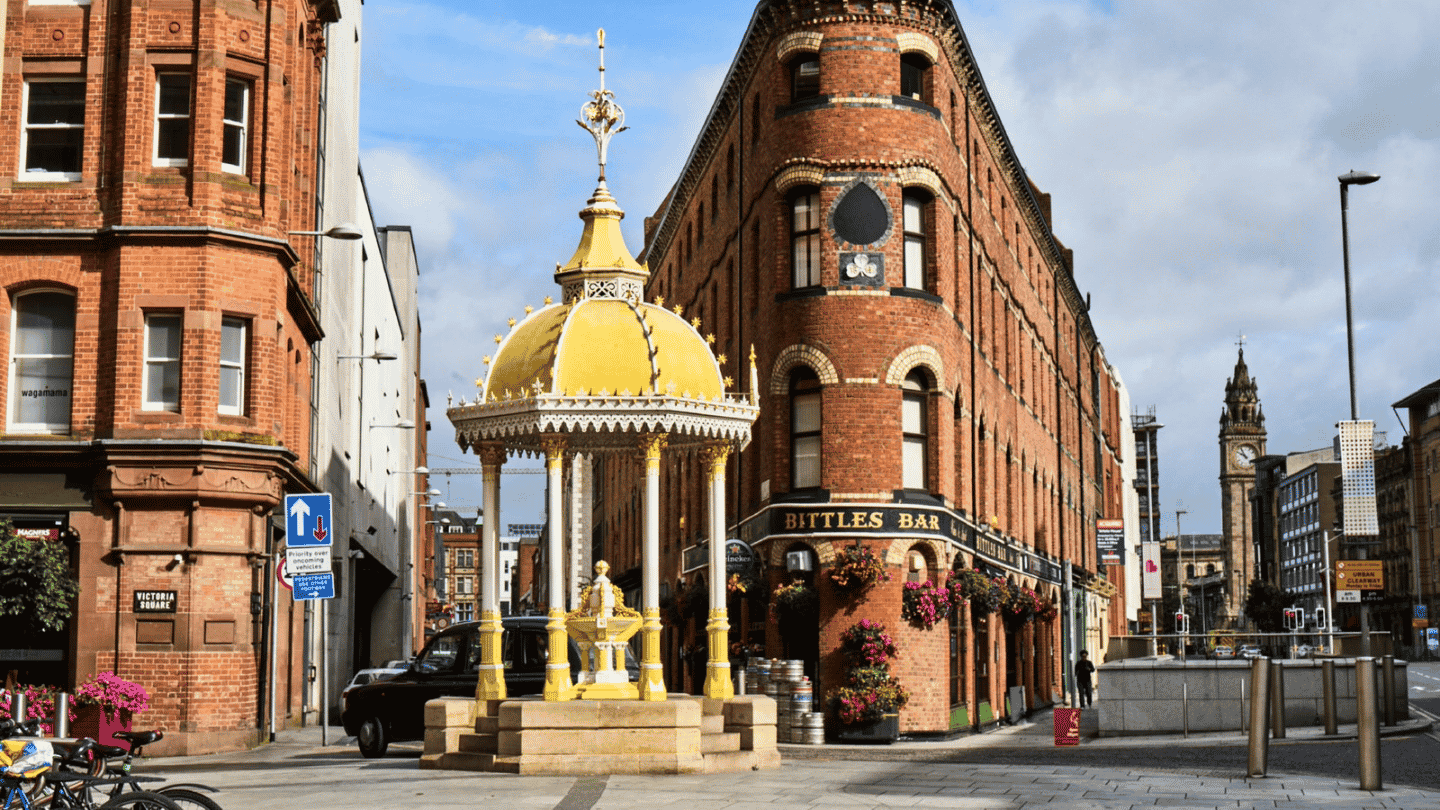 Belfast Jewish Story – Cultural Walking Tours of Belfast
---
Northern Ireland Tourist Guide Association
Belfast is a city shaped by many influences and among them is its Jewish population, which have a surprising and important story to tell.
The great industries of Belfast's past are intertwined with the influx of those with a Jewish heritage; from Shipbuilding to the colossal Linen trade to the door to door peddlers that made their way around the streets the legacy is inspirational. Everything from Nation building to ice cream gets mentioned on this tour and the surprising number of connections that are right there on the streets of the city centre, it is not just the Jaffe fountain!
---
Following on from previous years we have again teamed up with the Northern Ireland Tourist Guide Association to bring you a series of cultural and interesting walking tours. The best way to explore the city is by foot and, with highly knowledgeable professional guides leading the way, you'll experience a whole other side to Belfast.