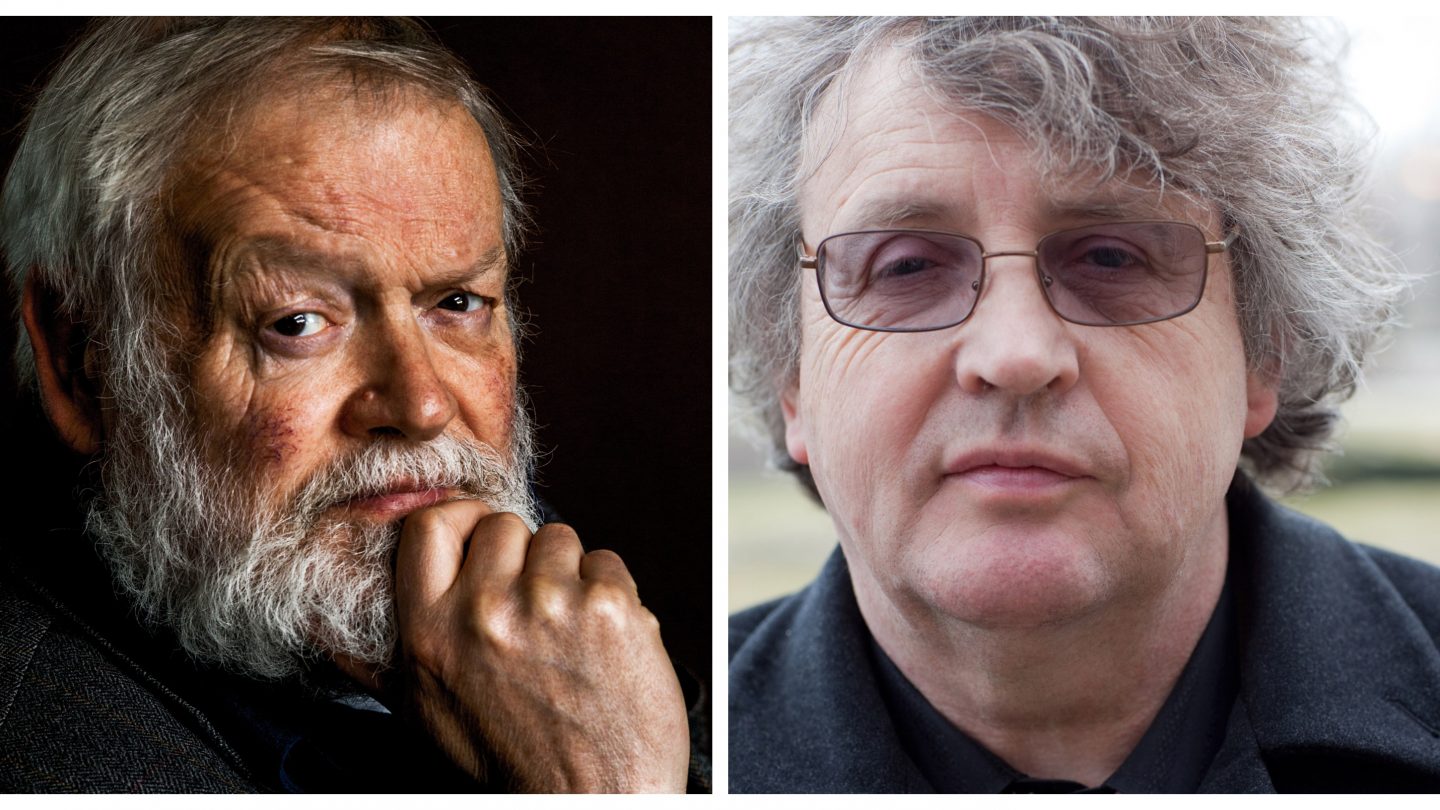 The John Hewitt Society
Birthday Reading
---
with Michael Longley & Paul Muldoon
Marking the birth date of the Belfast-born poet and critic John Hewitt, The John Hewitt Society presents two of Ireland's most renowned and celebrated poets as they themselves honour the 50th anniversary of their first meeting. Michael Longley has long been acknowledged as one of our greatest living poets. Having published 11 collections of poems, his awards include the T.S. Eliot Prize, the Queen's Gold Medal for Poetry and the PEN Pinter Prize for Poetry 2017.
One of Ireland's leading contemporary poets, Paul Muldoon has published twelve major collections as well as innumerable smaller collections and song lyrics. Oxford Professor of Poetry from 1999 to 2004, his awards include the Pulitzer Prize for Poetry and the TS Eliot Prize.
Unafraid to capture the intimacies and specifics of this life, Longley is also one of the very few poets able to take us, time and again, to a place as "Wild and melodious" as the birdsong he celebrates.
The Guardian on Michael Longley