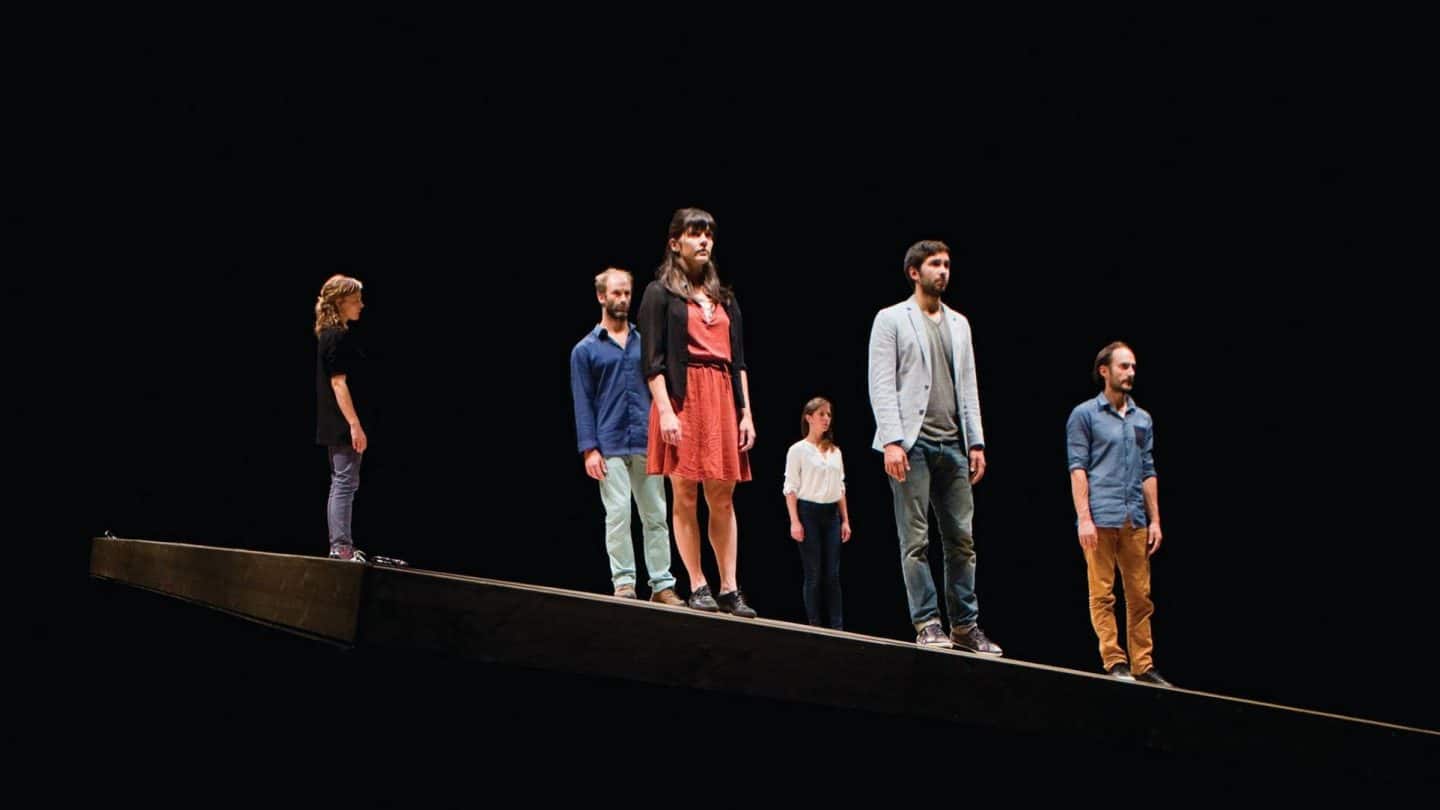 Post Interval Discussion After Celui Qui Tombe
Brexit Stage Right…
---
British and to a large extent, Irish politics are in a state of turbulence with Brexit its primary source. In June 2016, Britain voted to leave the European Union without an account of what that would involve in practice. As the terms of separation become clear different sectors of the economy and society, including artists and cultural organisations, are desperately trying to work out what the future means for them.
Will the Treasury boldly step up to invest in arts institutions that once relied upon capital grants from the EU? Will the government bravely continue to bankroll free entry into major museums? And will the low value of the pound actually attract fresh foreign investment and visitors? Are claims true that increased administration costs from any further restrictions on movement are "likely to damage" business models across the arts sector? And will our shared European heritage, nurtured over 70 years of vital cultural networks – both formal and informal – be diminished, thereby impacting upon our ability to attract the best minds to the United Kingdom to contribute to our cultural life? Will cultural relationships across the island of Ireland be harder to maintain if a hard border reappears between north and south?
Perhaps though there is no need for all this anxious introspection as our core creativity won't disappear with Brexit and moreover it doesn't require any special deals.
Join us for this special panel discussion chaired by Dr Victoria Durrer, Queen's University, Belfast and featuring John Kampfner Chief Executive of the Creative Industries Federation; Maud Rattaggi, Executive Director, Centre Choréographique National De Grenoble and Noel Kelly, Director, Visual Artists Ireland.