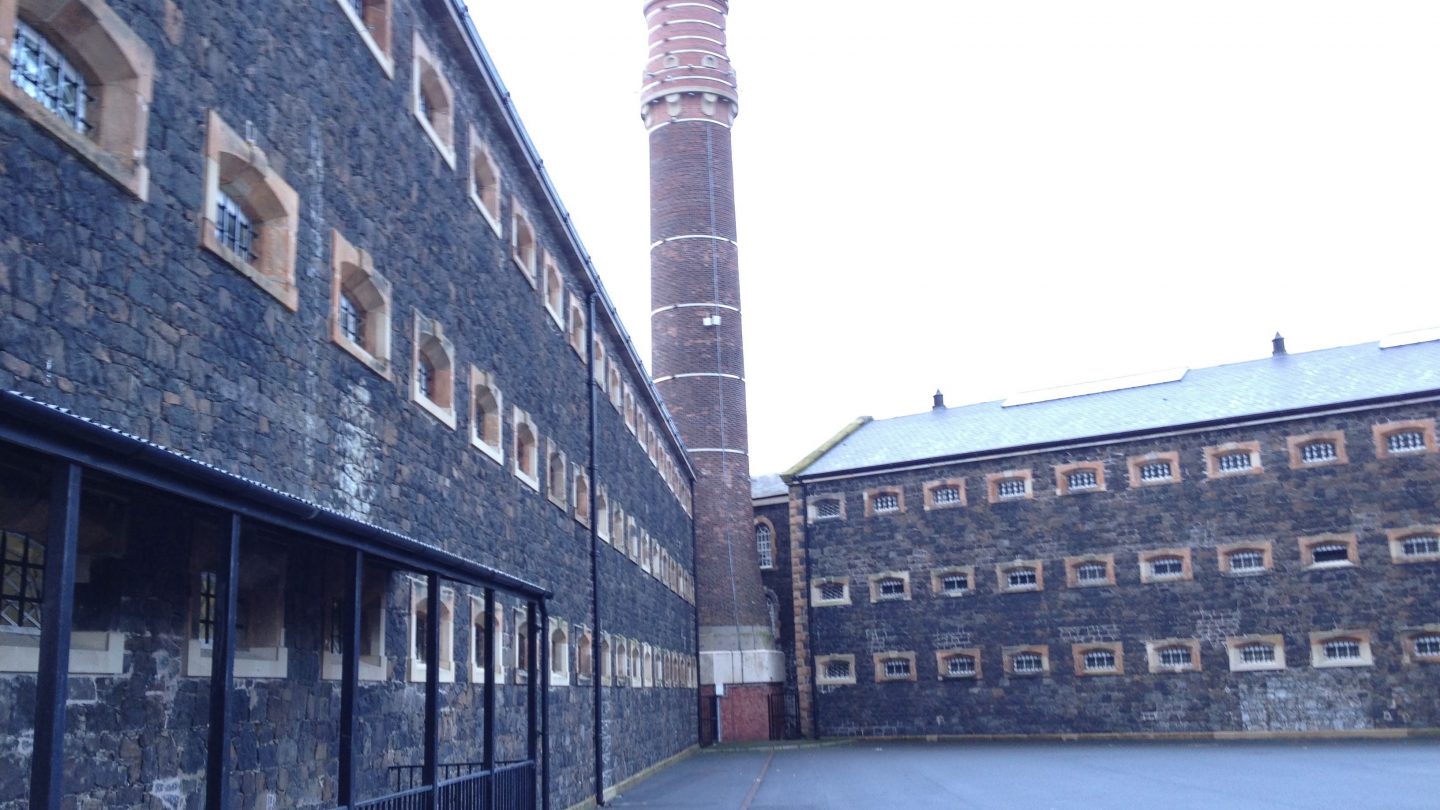 Built to Contain
---
Ana Frank, Laurence McKeown & Paula McFetridge
A radio play developed by people with convictions in NI supported by NIACRO.
Convicted persons tell tales of the untold in this radio play created by Irish artists Laurence McKeown (Playwright), Paula McFetridge (Director) and Slovenian archivist Ana Frank.
Stories were gathered to produce a unique 26 minute play 'Built to Contain' exploring life in prison including daily routines, power systems, small acts of rebellion, communication with the world beyond the walls and imaginary escapism.
This unique sound installation will be followed by a post show discussion exploring arts engagement and education in prison chaired by writer and journalist Susan McKay (author of 'Bear in Mind These Dead' and 'Northern Protestants – An Unsettled People') with Carlo Gébler, Writer-in-residence HMP Maghaberry 1997-2015, Creative Writing Tutor (part-time) HMP Maze (1992-97); and Dr Jenny Meegan, Open University tutor/counsellor in NI prisons 1983-2003; alongside project creators.
Co-Produced by Exodus and the Arts Council of Northern Ireland