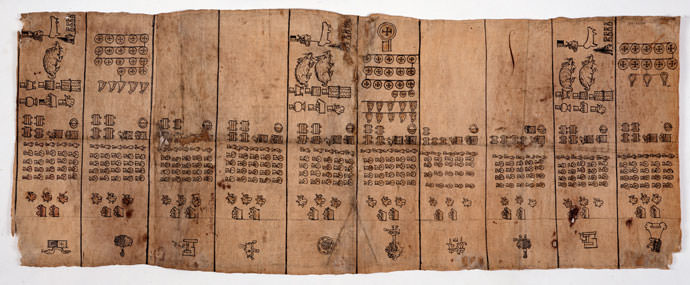 Dr Elizabeth Baquedano
Celebrating Mexico Connections
---
As part of Mexico-UK dual year in 2015,  this event highlights the historic connections between Belfast and Mexico, focusing on the remarkable Codex Tepotzotlán in the Ulster Museum's collection. The codex is a sixteenth century manuscript, which offers a powerful insight into the formation of the written word amidst the encounters of cultures at that turbulent time.
The evening will include a lecture by  renowned archaeologist Dr Elizabeth Baquedano (University College London),  with contributions also from the Ulster Museum and the School of Modern  Languages at Queen's University Belfast.
Supported by the Mexican Embassy, National Museums Northern Ireland, and the School  of Modern Languages, Queen's University.
Admission free by ticket only via the Ulster Museum  or tel T: 028 9044 0000