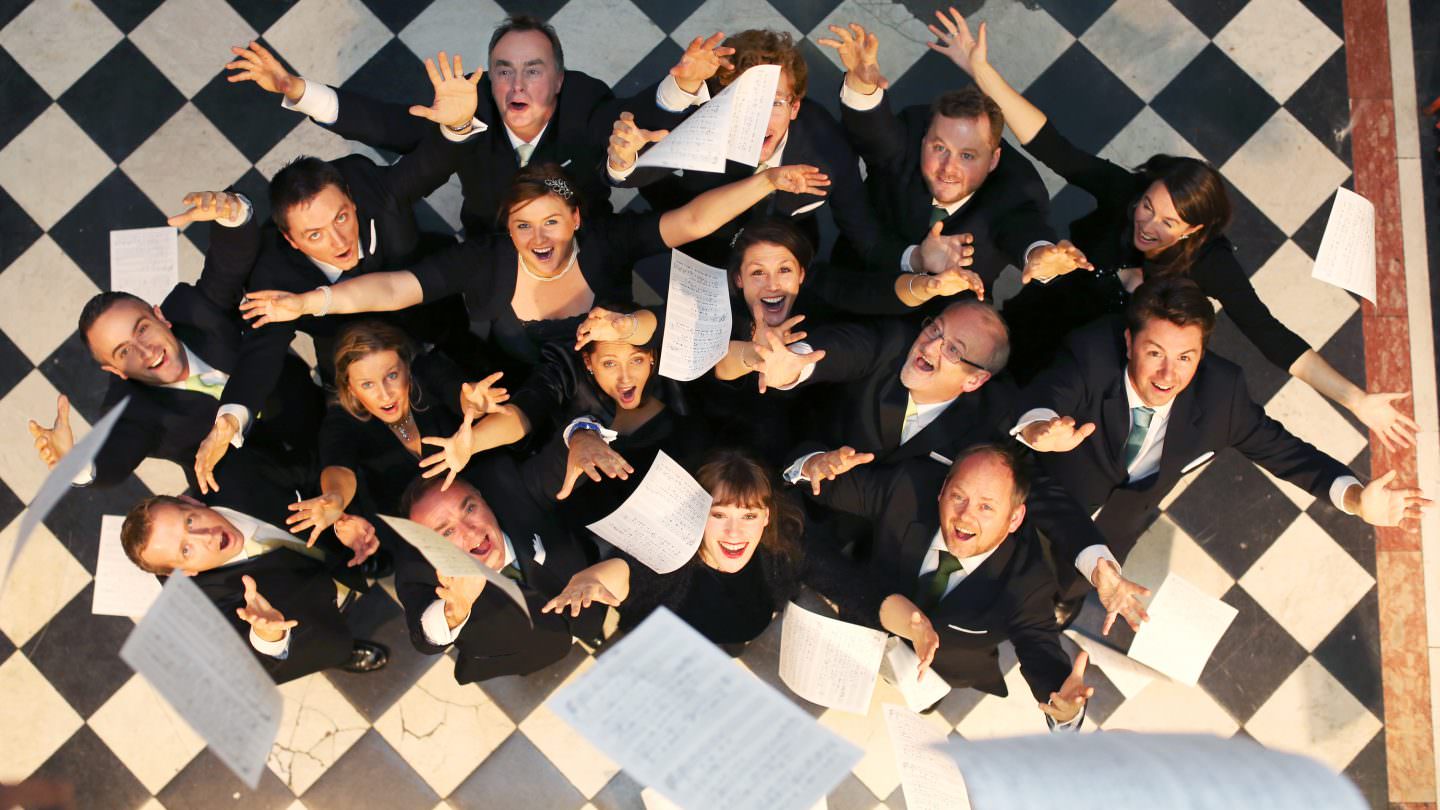 Music Network Ireland
Chamber Choir Ireland with Chatham Saxophone Quartet
---
Conducted by James Wood
A very special collaboration this October between Chamber Choir Ireland and Chatham Saxophone Quartet, in a programme of exquisite spiritual music featuring repertoire by Arvo Pärt, Gesualdo, Kantscheli, Bruckner and Britten, conducted by renowned British musicologist James Wood, who was awarded the prestigious ECHO Klassik Prize in 2013 for his monumental reconstruction and recording of Gesualdo's sacred music, which had lain unperformed for over 400 years.
Recognised for its unique approach to recording and programming, Chamber Choir Ireland is Ireland's foremost choral ensemble. Under its award-winning Artistic Director Paul Hillier, the choir has gained a reputation for outstanding performances of works spanning early to contemporary music, together with commissions by composers such as Gerald Barry, Tarik O'Regan, Siobhán Cleary, Stephen McNeff and Jennifer Walshe.
Runaway winners of Music Network's Young Musicwide Award in 2012, the superlative Chatham Saxophone Quartet has repeatedly won plaudits for its bravura performances and versatility. With an eclectic repertoire spanning contemporary, classical and jazz genres, this unique ensemble pushes the boundaries of what a saxophone quartet can be.
Programme
Johannes Ockeghem – Intemerata Dei Mater
Arvo Pärt – Virgencita
Benjamin Britten – A Hymn to the Virgin
Arvo Pärt – Fratres
Carlo Gesualdo – Ave sanctissima Maria
Jacob Obrecht – Salve Regina
Johann Hermann Schein – Padouana, 1st Movement from Banchetto Musicale, Suite No. 16 in A minor
Anton Bruckner – Ave Maria
Giya Kancheli – Amao Omi (Senseless War)
Assured technical brilliance...undeniable musicianship
Irish Independent