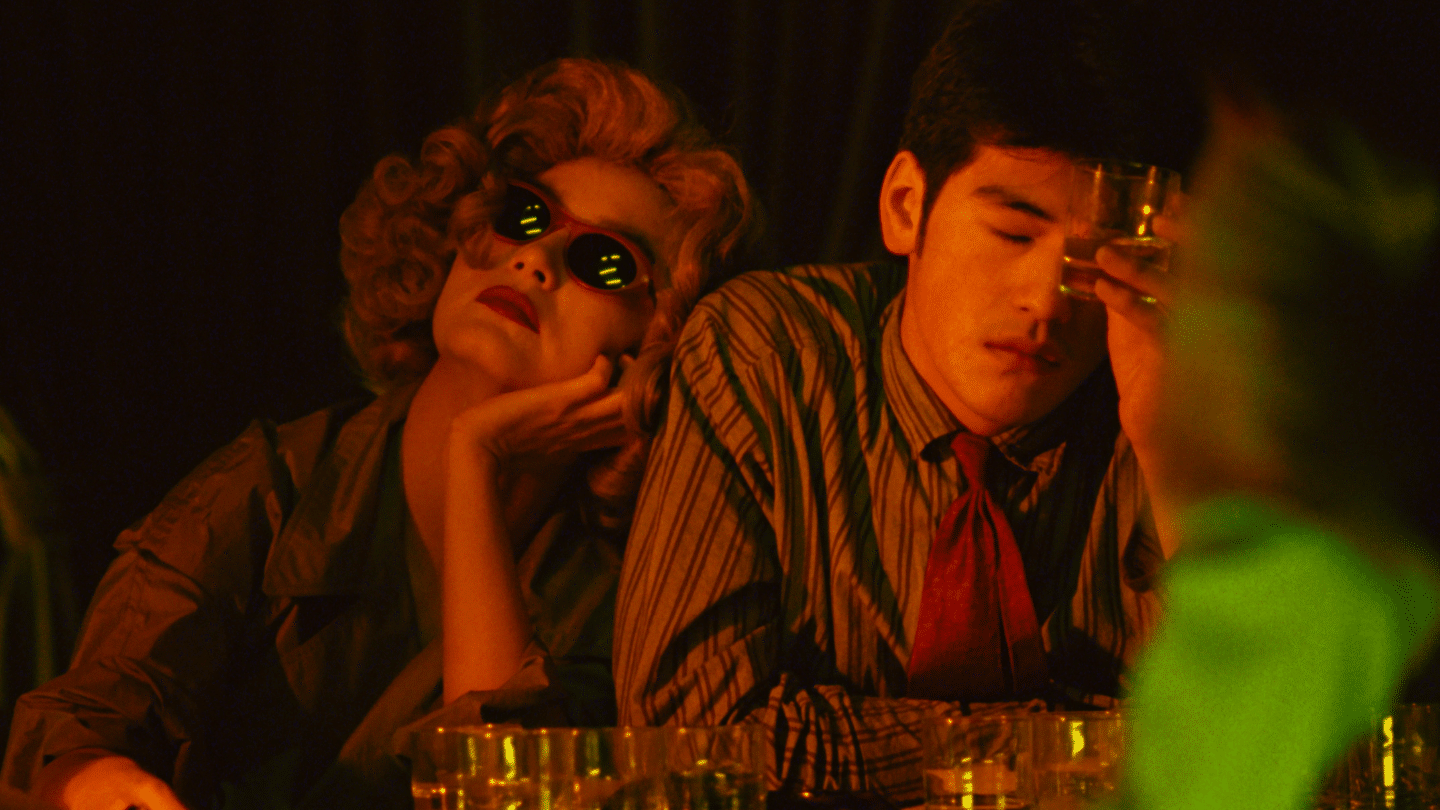 Chungking Express
---
The World of Wong Kar Wai
The whiplash, double-pronged Chungking Express is one of the defining works of 1990s cinema and the film that made Wong Kar Wai an instant icon.
Two heartsick Hong Kong cops (Takeshi Kaneshiro and Tony Leung), both jilted by ex-lovers, cross paths at the Midnight Express take-out restaurant stand, where the ethereal pixie waitress Faye (Faye Wong) works.
Anything goes in Wong's gloriously shot and utterly unexpected charmer, which cemented the sex appeal of its gorgeous stars and forever turned canned pineapple and the Mamas and the Papas' California Dreamin' into tokens of romantic longing.
This 4K digital restoration was undertaken from the 35mm original camera negative by the Criterion Collection in collaboration with L'Immagine Ritrovata and Jet Tone. It was supervised and approved by Wong Kar Wai.
Dir: Wong Kar Wai | 1994 | Hong Kong | 1 hr 42 mins | In Cantonese with English subtitles | Cert 12
---
QFT presents The World of Wong Kar Wai – a retrospective of the Hong Kongese director. With his lush and sensual visuals, pitch-perfect soundtracks, and soulful romanticism, Wong Kar Wai has established himself as one of the defining auteurs of contemporary cinema. This retrospective of his work includes new 4K restorations overseen by Wong Kar Wai in person. Whether tragically romantic, soaked in blood, or quirkily comedic, the films in this retrospective are an invitation into the unique and wistful world of a deeply influential artist.
Special thanks to Janus Films.