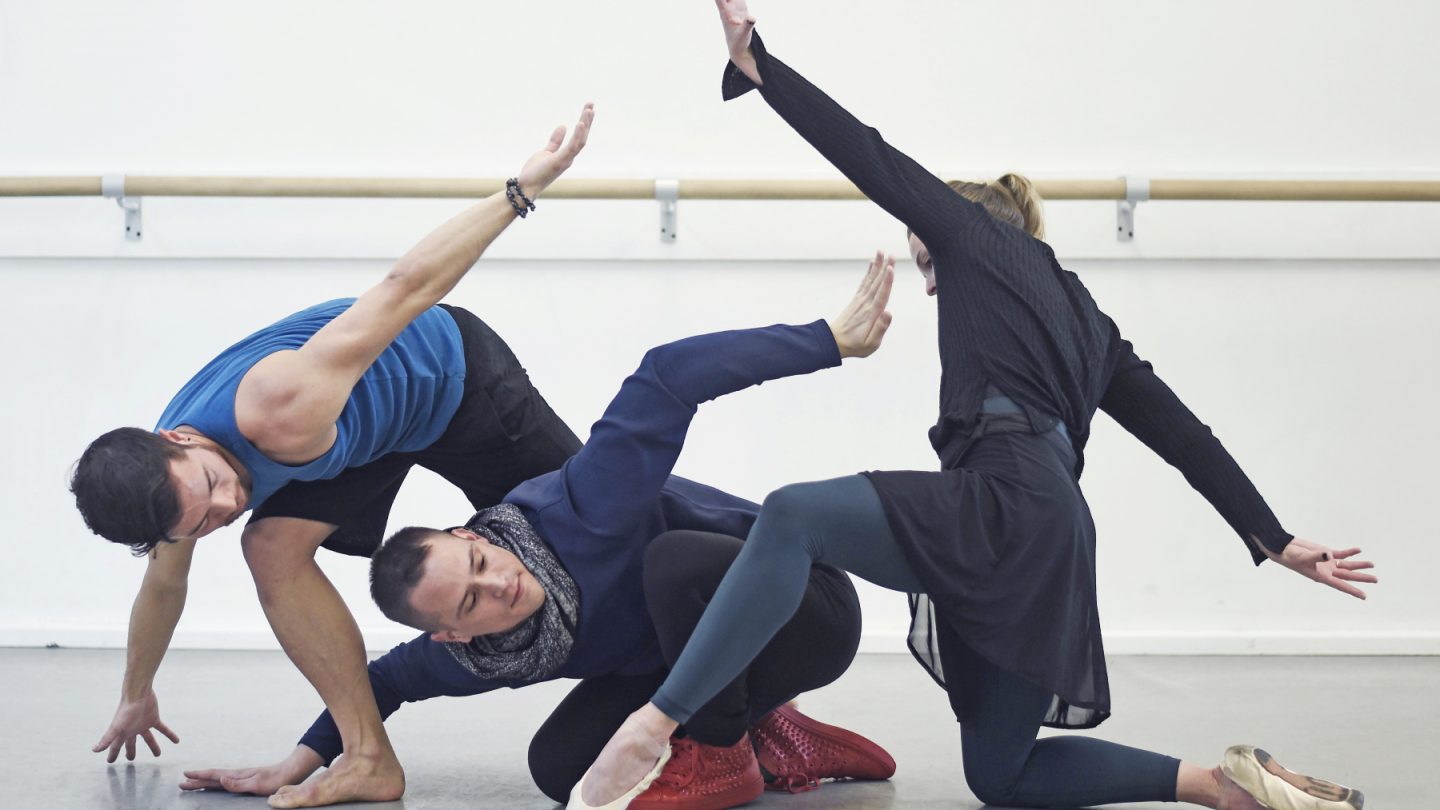 Co-Motion
---
Ireland's First All-Island Dance Conference
Dance Ireland and Dance Resource Base in association with Belfast International Arts Festival and Queen's University Belfast.
Co-Motion, Ireland's first all-island dance conference brings together dance practitioners, researchers, educators, policy makers and supporters to look at how to develop and promote practices for working together. Considering the role of the artist as citizen, the conference will focus on interrelations during this time of flux. If a renewed hardening of borders threatens division and stasis, how does dance function as a site of connection and movement?
Featuring keynotes and interviews, panels and round tables, artist spotlights and public performances from (LA)HORDE and Shobana Jeyasingh Dance, the conference aims to mark a significant moment for dance in Ireland. Confirmed keynote speakers and workshop leaders include: Shobana Jeyasingh (Shobana Jeyasingh Dance), Fearghus Ó Conchúir (National Dance Company Wales), Juan Kruz Diaz de Garaio Esnaola & Luc Dunberry (Sasha Waltz & Guests) and (LA)HORDE.
Workshops will enable participants to immerse themselves in cutting edge approaches to areas such as Dance Science, Dance and Wellbeing, Somatic Practices, Dance Writing, and Choreography.
Co-Motion is curated by Dr Aoife McGrath, School of Arts, English and Languages, Queen's University Belfast and co-hosted by the Belfast International Arts Festival, Dance Ireland and Dance Resource Base.