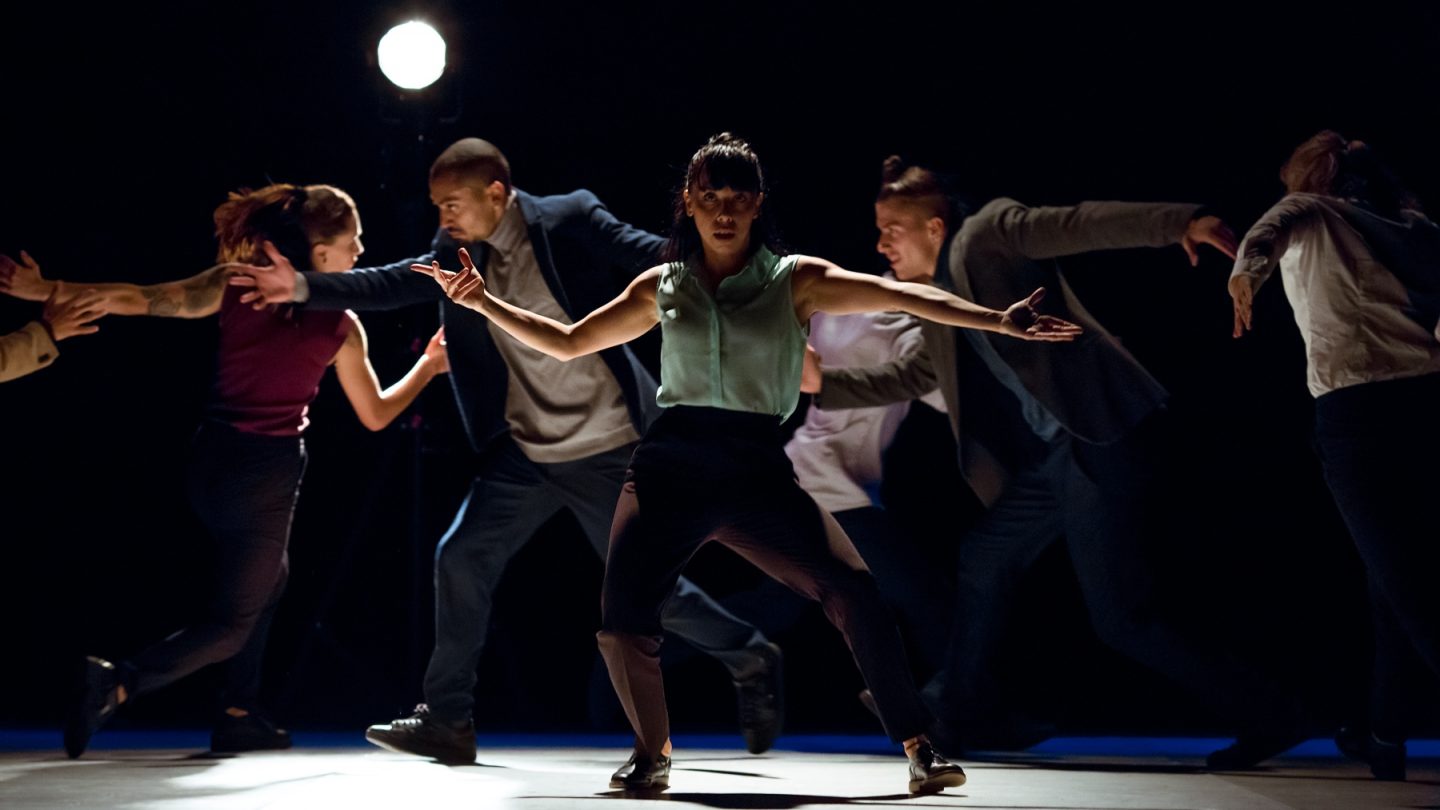 Edgy, contemporary, dance
Dans L'Engrenage (In the Gear)
---
Compagnie Dyptik
Online sales will be available until 4pm on the day of the event.  Tickets will be available to purchase on the evening of the performance from The MAC. 
French Hip Hop Dance Company Dyptik present Dans L'Engrenage – an edgy contemporary dance piece with an urban grittiness that is sure to impress and astound. Taking their inspiration from hip hop and street dance and combining this with a more classically oriented aesthetic, Dyptik are at the forefront of new contemporary dance practice in France.
With Dans l'engrenage , the Saint-Etienne company Dyptik, fascinated by contemporary revolts this piece seeks to dissect the limits of man, his ability to endure, to adapt, to resist his own system, to get out of the gear. A show where the tension is palpable and the atmosphere, electric; each fracture in rhythm or space forces the dancers to seek a new way of dancing, of existing by drawing their energy from the sources of hip-hop. The physical and emotional engagement of the performers, for whom the gesture embodies a form of resistance but also a window to emancipation, results in an intense and powerful dance.
---
Dyptik was founded in 2012 by choreographers Mehdi Meghari and Souhail Marchiche and is based  in Saint-Etienne, France.
Artistic direction
Souhail Marchiche et Mehdi Meghari
Choreography
Mehdi Meghari
Dancers
Elias Ardoin, Evan Greenaway, Samir El Fatoumi, Yohann Daher, Katia Lharaig, Émilie Tarpin-Lyonnet, Marine Wroniszewski
Music
Patrick De Oliveira
Light designer
Richard Gratas
Costume designer
Hélène Behar
PRODUCTION
Compagnie Dyptik, Maison de la Danse de Lyon, CCN de Créteil / Cie Käfig, CCN de la Rochelle / Cie Accrorap, Opéra de St-Étienne, IADU la Villette (Fondation de France – Parc de La Villette), Groupe
"In the gear, our new show, evokes the human and its system. A system he creates, from which he becomes dependent, where he locks himself. It deals with man's ability to create a system, to get out of it, to escape it and finally fall back into another system, under other codes and standards. "
Mehdi Meghari, The Progress , February 2017