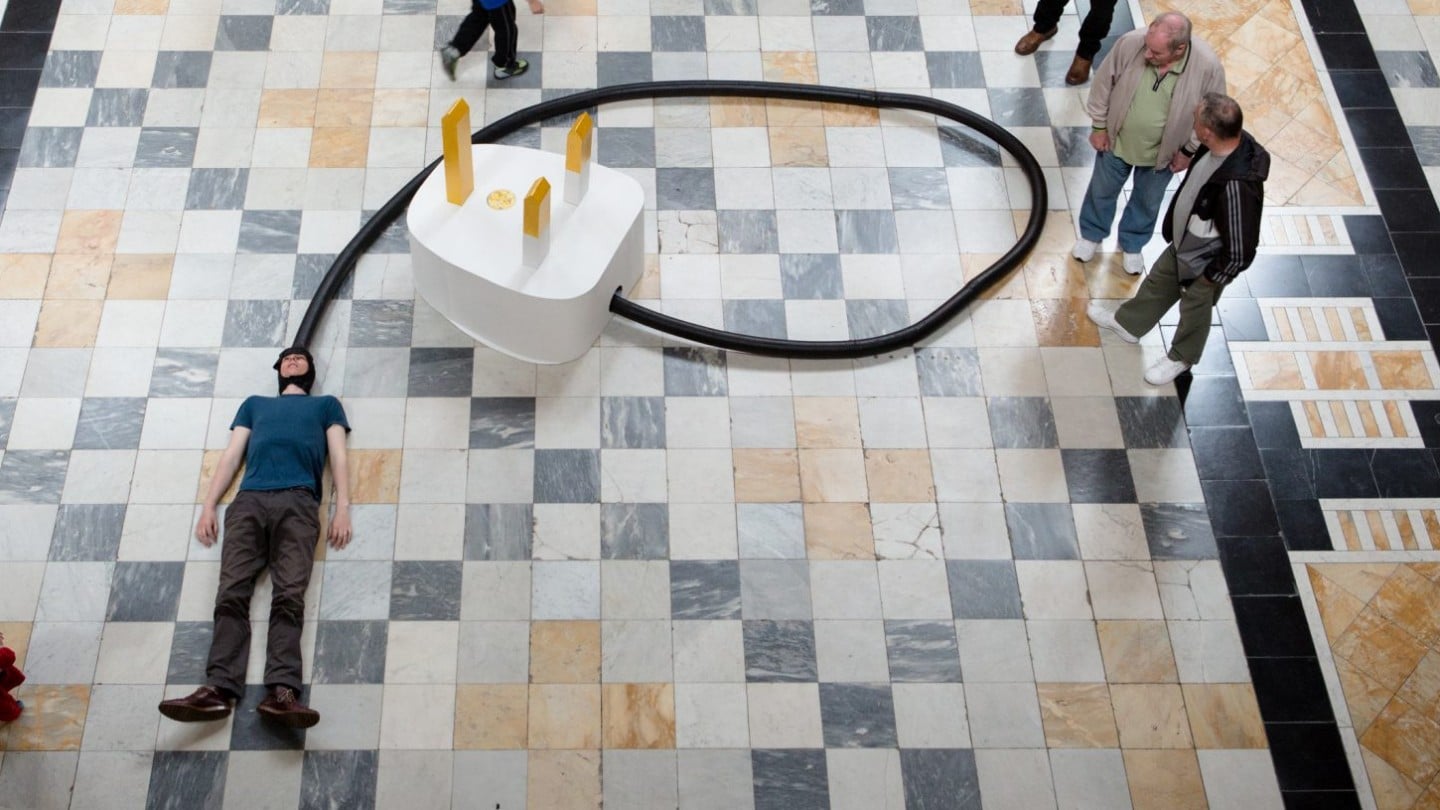 David Sherry
---
Golden Thread Gallery
The Golden Thread Gallery is delighted to present a new solo exhibition and book by David Sherry. This exhibition of new works features large-scale sculpture, video, drawing and performance.
Creating an interactive experience for visitors, Sherry's major new works relate to the current social and economic climate, while retaining his signature humour. His fantastical designs and concepts in his large-scale sculptures stretch our assumptions of what sculpture can and should be, and how visitors view and experience sculptural works.
About the artist:
Common acts of social interaction and the resulting omnipresent etiquette are central themes in David Sherry's work. In his performances Sherry provides an insight into the cultural codes and learned behaviours revealed in conversations, radio programmes, newspaper articles or banal incidents in the street. As an artist Sherry also applies this enquiry to the way he engages with art. Sherry's work provides another way of thinking about the inspirational philosophy often found in this type of exchange, peering into the laws of the social mesh repelling an accepted discourse and embracing other forms of meaning common to us all. Sherry's performance works prompt us to question our daily rituals just at the point when they become unnoticed.
---
Festival Exhibition Launch: Sat 19 Oct,  1pm – 3pm