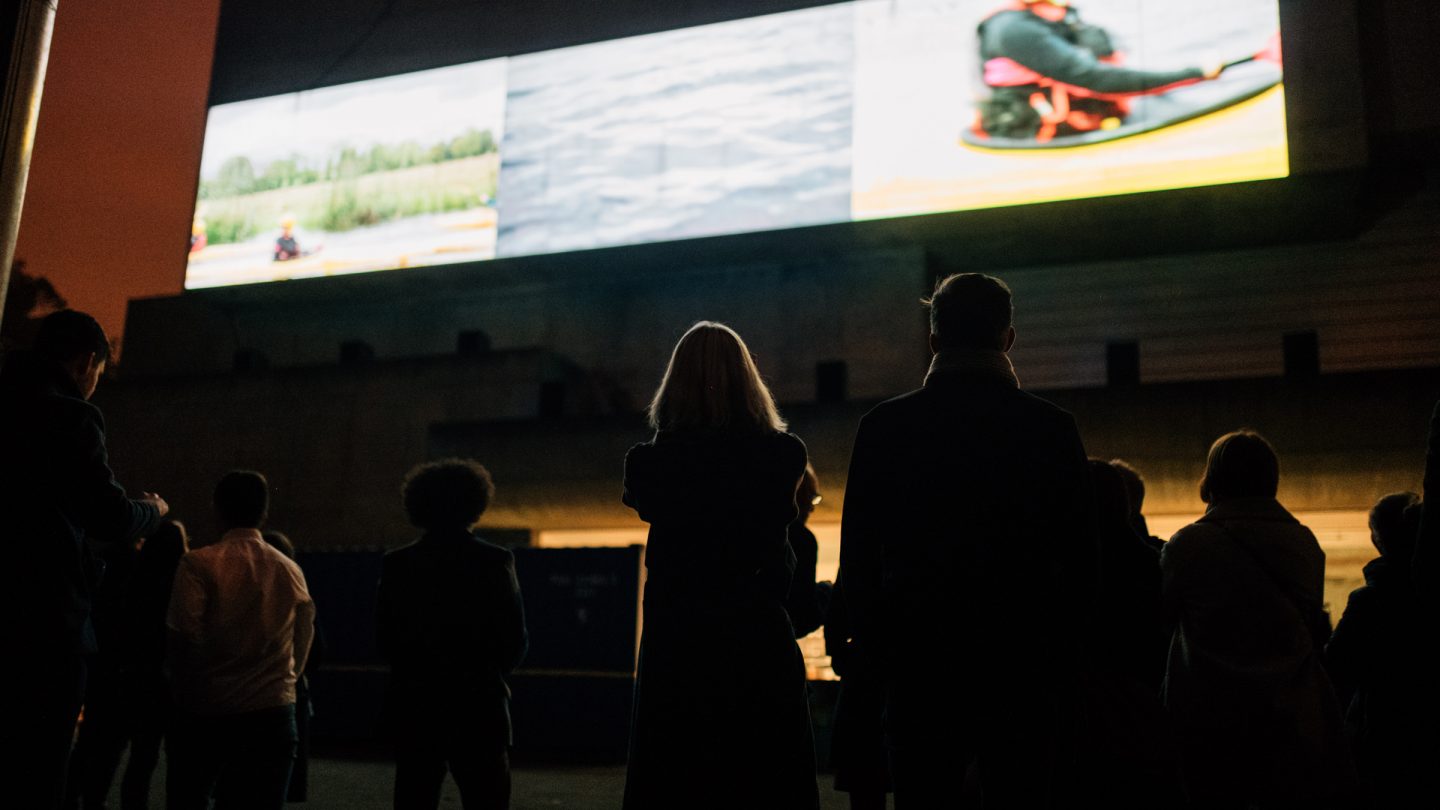 Festival Cultures in Northern Ireland: BIAF at 60, a 1-day symposium
---
School of Arts, English and Languages at QUB
1 day of conversation about festivals in Northern Ireland
Artists, festival makers, producers and academics are invited to join in conversations as part of this one-day symposium exploring the complexity of festivals in the Northern Irish context.
Engaging with Belfast International Arts Festival (BIAF) in its 60th year,  the School of Arts, English and Languages at Queen's University Belfast will explore diverse perspectives and experiment with ways of mapping, interrogating, and understanding the history and legacy of festivals in this region, and this festival in particular. We will think through the major issues shaping and influencing current festival production in Northern Ireland, including – though not limited to – cultural tourism agendas and policies, the representation of marginalised communities within festivals, and the challenge that Brexit presents for the complex border crossings that festivals frequently engender. We will hear from festival producers on the challenges they face and the opportunities they create, as well as from artists on what festivals have meant for them.
Panelists/Speakers include Richard Wakely, David Grant, Nick Power, Jenna Hall, Rachel Kennedy, Hugh Odling-Smee, Ruth McCarthy and more to be announced.
Attendance is free but places are limited. Please register to secure your place.
Subject to COVID19 restrictions, this event will take place in person.
Refreshments including lunch will be provided.
This event is supported by the Engaged Research Fund of the QUB School of Arts, English & Languages and with assistance from the BIAF team.
Organisers: Trish McTighe, Ali FitzGibbon, Queen's University Belfast; Kathryn White, Ulster University; Anna Zhang, Queen's University Belfast
Organiser contact: Trish McTighe (t.mctighe@qub.ac.uk)
Accessibility & dietary requirements
The event will take place in the Brian Friel Theatre, located in the same premises as the QFT. The venue is accessible to attendees using wheelchairs or mobility aids. The auditorium is fitted with a loop system. Please contact Ali FitzGibbon (a.fitzgibbon@qub.ac.uk) with any requests or enquiries about any access requirements.
If you have any dietary requests (coeliac, vegan/vegetarian, dairy/gluten/nut free), please contact Anna Zhang yzhang105@qub.ac.uk