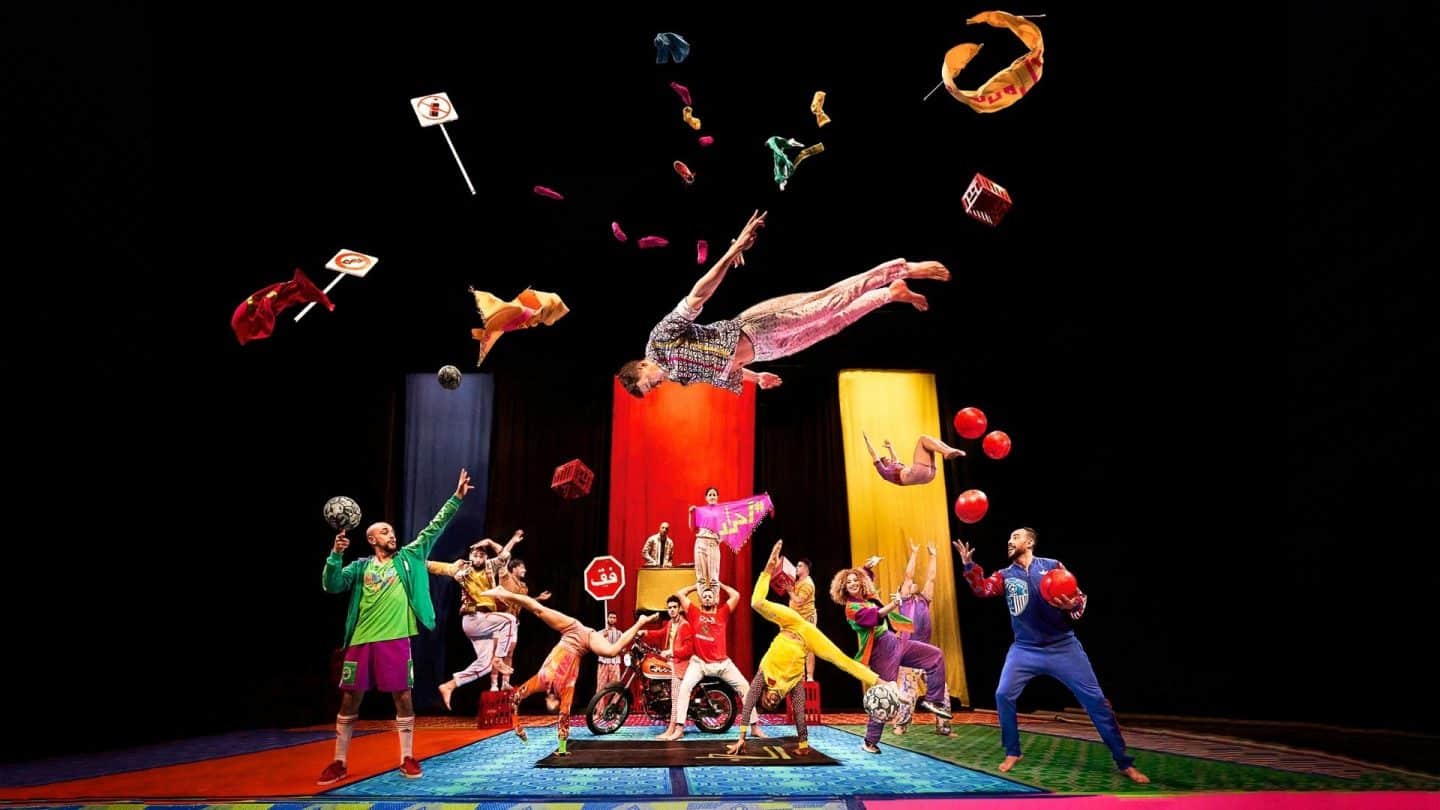 FIQ!
---
Groupe Acrobatique de Tanger
Groupe Acrobatique de Tanger bring their phenomenal acrobatic energy to Belfast International Arts Festival with FIQ!, a luminous, acrobatic and playful ode to the young people of Morocco that is a celebration of light and colour.
An absolute treat for audiences of all ages this autumn, FIQ! will transport you to a colourful, visual world designed by celebrated artist Hassan Hajjaj. Expect magical acrobatic feats, breakdancing and freestyle football, set to the unique sounds of DJ Dino's scratching and fiery rap in the majestic surroundings of the Grand Opera House.
Opening act – In Between by Esam Sultan
An innocent Palestinian born into a life of struggle dares to dream of a better life, but must contend with daily battles of alienation, loneliness, and difficult decisions. Faced with 2 seemingly undesirable paths, the only option is a return to his roots, where it all began.
Palestinian circus performer, Esam Sultan opens the evening with his latest short creation In Between, made possible through the generous support of British Council Palestine.
An event that's not to be missed!
---
About
Groupe Acrobatique de Tanger was created by Sanae El Kamouni in 2003. Her idea was to work with acrobats from Tangier and produce something new. She instigated a different way of working, by inviting European theatre makers to go to Tangier to create contemporary productions, devised with the Moroccan acrobats. The group put popular culture at the heart of everything they do, making their shows accessible to all. In all of their shows they aim to preserve and promote Moroccan acrobatics.
a dazzle of back flips and somersaults