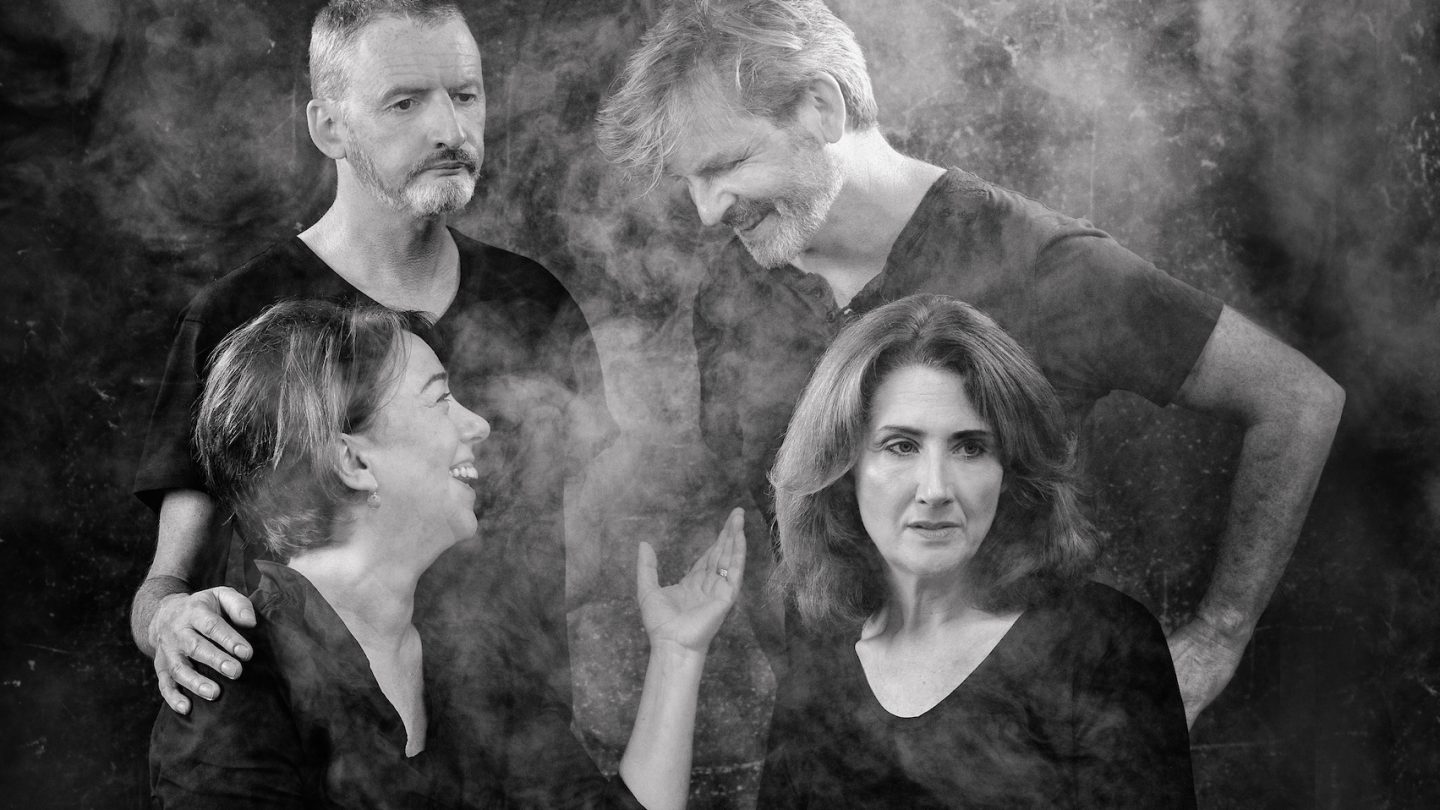 The Missing Truth?
Fire Below (A War of Words)
---
By Owen McCafferty, Directed By Jimmy Fay
What happens to reconciliation when there is no one specific act of violence to reconcile? Fire Below (A War of Words) is a companion piece to McCafferty's hugely successful play Quietly (2012).
Gerry & Rosemary and Tom & Maggie are neighbouring couples who have lived through conflict from a distance. Now, nearly 20 years on from the Belfast Peace Agreement, they sit on Gerry and Rosemary's deck having a glass of wine on a nice summer's evening, putting the world to rights while waiting for the 11th night bonfire to be lit in the estate below.  Yet there is something missing – the truth.  What they actually think about each other is only ever one unguarded comment away. And who knows when and from where that comment will come.