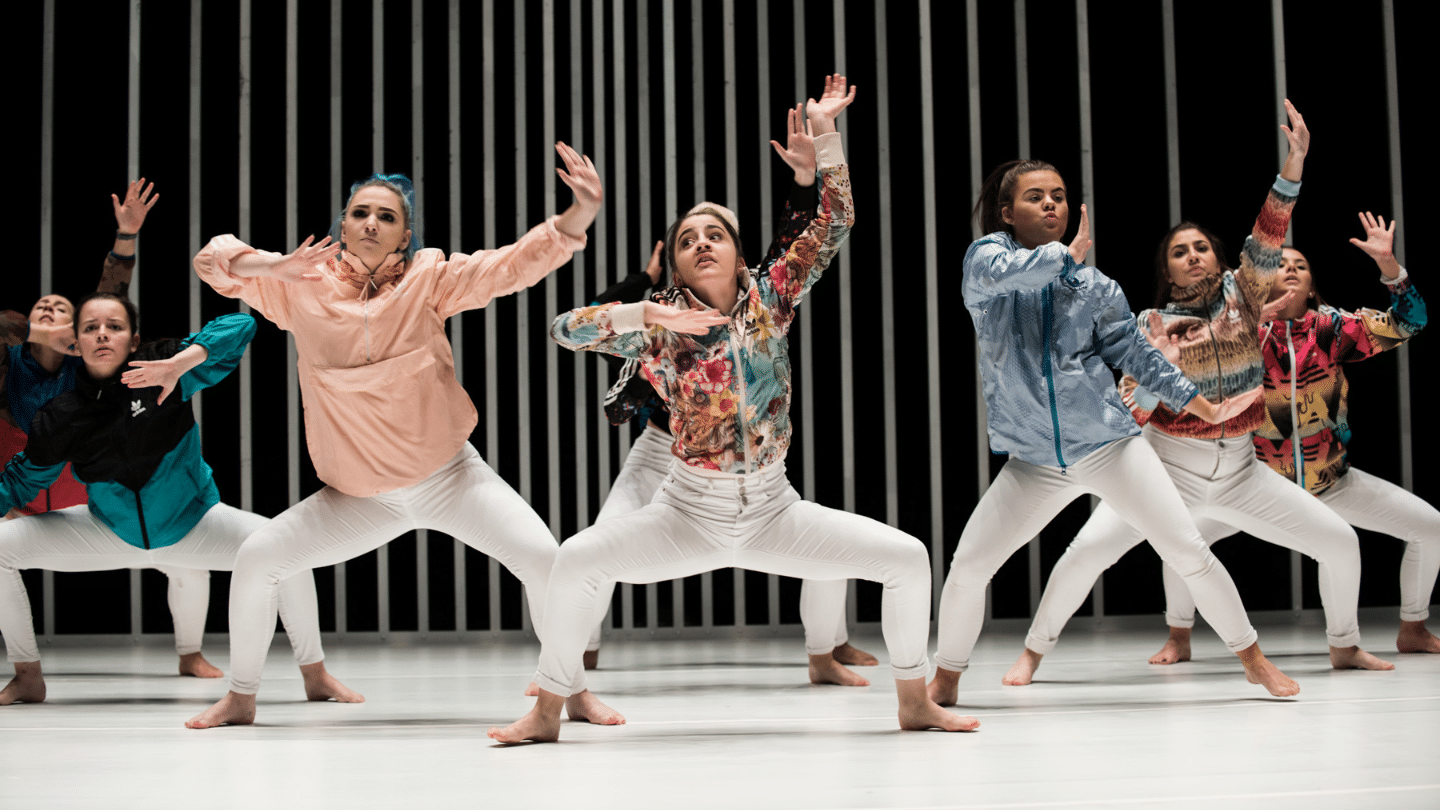 In Conversation: Fly the Flag
---
Fly The Flag is a unique collaboration between arts organisations and human rights charities which celebrates and reminds us of the human rights we all share.
Launched in 2018 on the 70th anniversary of the Universal Declaration of Human Rights (UDHR), Fly The Flag is a reminder of the human rights we all entitled to, in particular raising awareness of the UDHR amongst young people.
This year, as we re-emerge from the impact of Covid-19, Fly The Flag focuses on Article 19, the right to freedom of opinion and expression. Working in partnership with Eden Court Highlands, The MAC, Belfast International Arts Festival, Sadler's Wells and Wales Millennium Centre, NI based choreographer Oona Doherty and a team of associate artists are leading a largescale engagement project. The young participants will use movement to explore freedom of expression, creating a new work which will be filmed and broadcast in December. Alongside this schools and arts organisations across the UK will take part in engagement activities, promoting Human Rights and Article 19, culminating in a celebration of this work on 10th December, Human Rights Day.
At this one-off event, you're invited to find out more about this project, about human rights and freedom of expression, and about the work which Oona and her associates have been doing with young people from Belfast. Oona Doherty will be joined by Associate Artists Rosie Mullin and Michael McEvoy, as well as Caitlin and Zara from the original Sugar Army featured in the BIAF World Premiere of Hard to Be Soft in 2017.
Image Credit: Photography by Luca Truffarelli
This event is subject to 1m social distancing guidelines. 
---
Box Office Information:
In line with current restrictions, the MAC's seating plan accommodates 1m social distancing. It is a dynamic system that auto locks seats between bookings in your allocated row as they happen. You can follow the
Book Now
link to book direct on the MAC's website. You can also call the MAC's Box Office line 028 9023 5053. If you wish to email a ticketing enquiry, contact
tickets@themaclive.com
.
Your Visit – What to expect:
On arrival, please enter via the door at Exchange Street West. The door at Saint Anne's Square will be exit only. Customers should show their e-ticket on arrival.
Unless exempt, customers are required to wear a facemask when entering and moving around the building, and while seated in the theatre. You can remove your mask when seated at Cafe Bar or in the theatre to eat or drink.
There will be hand sanitising stations and a one-way system through the building.
MAC Cafe Bar will be open for pre-theatre drinks and snacks, however will not be open post performance. Audiences should leave the MAC promptly following the performance through the door at Saint Anne's Square.