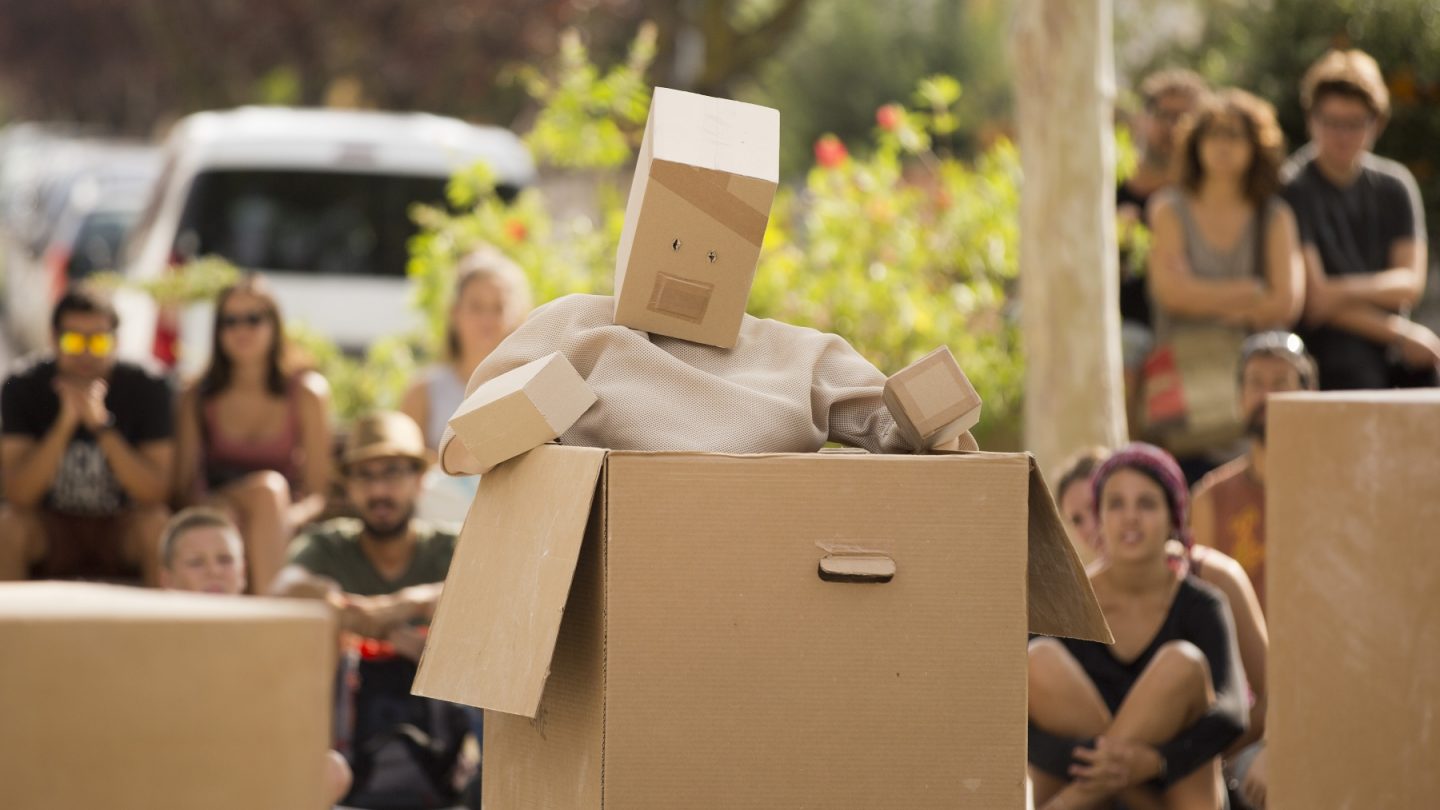 Enchanting, Curious & Heart-Warming
Handle With Care
---
A street show with a tender message that we should all take care of each other. Artist Diana Gadish brings her charming show to Belfast for families of all ages to enjoy.
A stable of many a child's imagination, the performance begins with a tower of seemingly empty cardboard boxes however all is not what it seems as they begin to move… Prepare to be surprised and delighted as you help an enchanting yet unconfident character face her fears and start a party that everyone is invited to.
A curious, heart-warming and fun packed show for all the family.