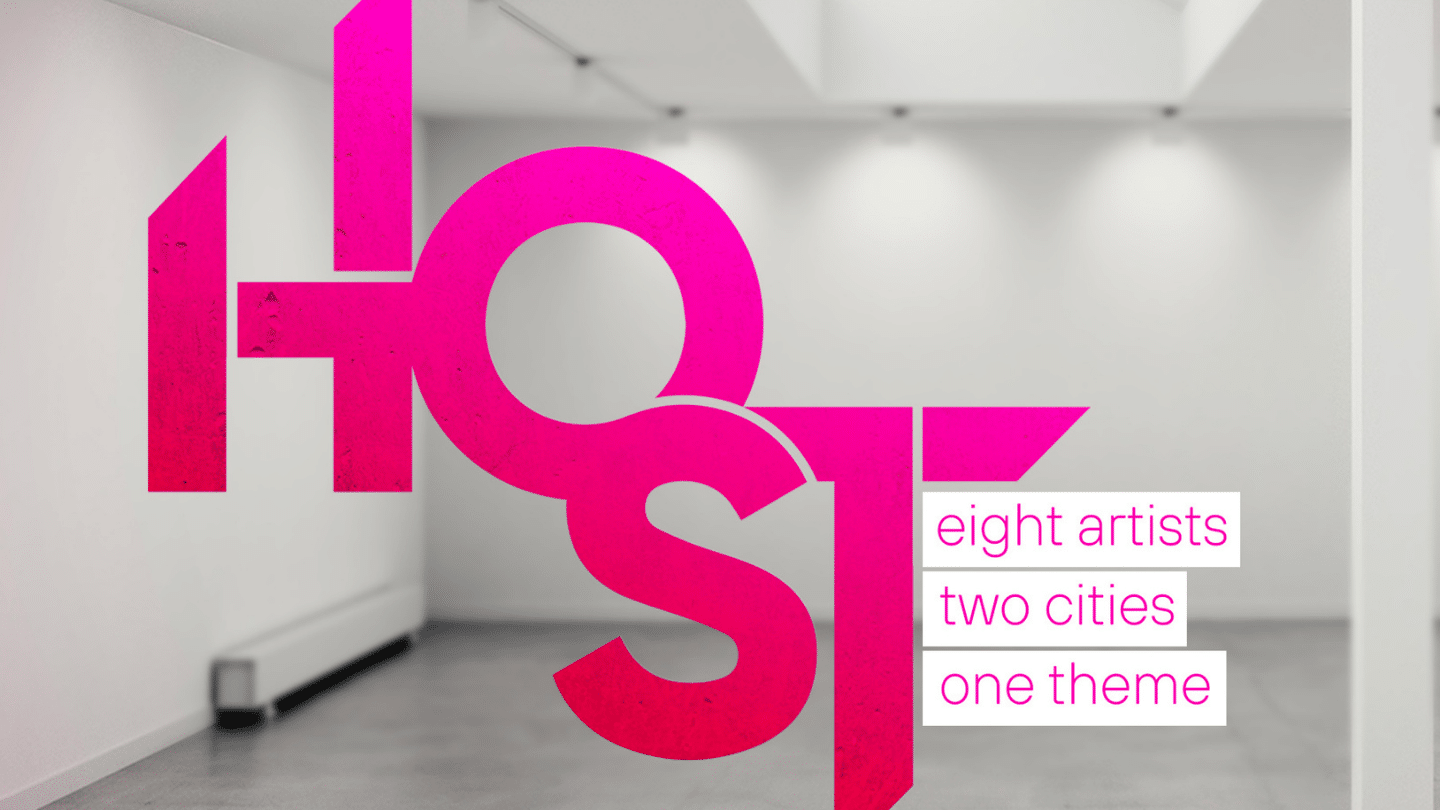 Host – 8 Artists, 2 Cities, 1 Theme
---
This exhibition exchange project between Belfast and Dublin invites the participating artists to consider what it is to HOST by making work that relate to ideas of heritage, landscape, identity, and our collective future. Artists will consider ideas around ecology, religion, refugee crisis, regional and all-island concepts.
Ireland has strong traditions around hospitality, it's woven into our heritage and culture, ancient Ireland had no towns or major roads and areas were isolated by mountains, vast boggy marshes and huge forests. Encouraging a culture of hospitality which promoted travel, trade and the exchange of new ideas, crafts and traditional arts. This led to a very vibrant rural society in ancient Ireland and helped forge a unified cultural identity.
Ireland has undergone many changes in the last 50 years. The uncertainty of Brexit, the united Ireland debate and the fear and reality of climate change asks questions about the future of island life and the need to go back to our welcoming instincts. Can art provide a conversation about our future as an island nation in a time of uncertain political, economic and climatic changes? HOST aims to navigate, discuss and re-frame this debate.
Artists
Belfast – Alana Barton, Jonathan Brennan, Tim Millen, Esther O'Kelly
Dublin – Monika Crowley, Margot Galvin, Dan Henson, Mary O'Connor
Curator – Moran Been-Noon