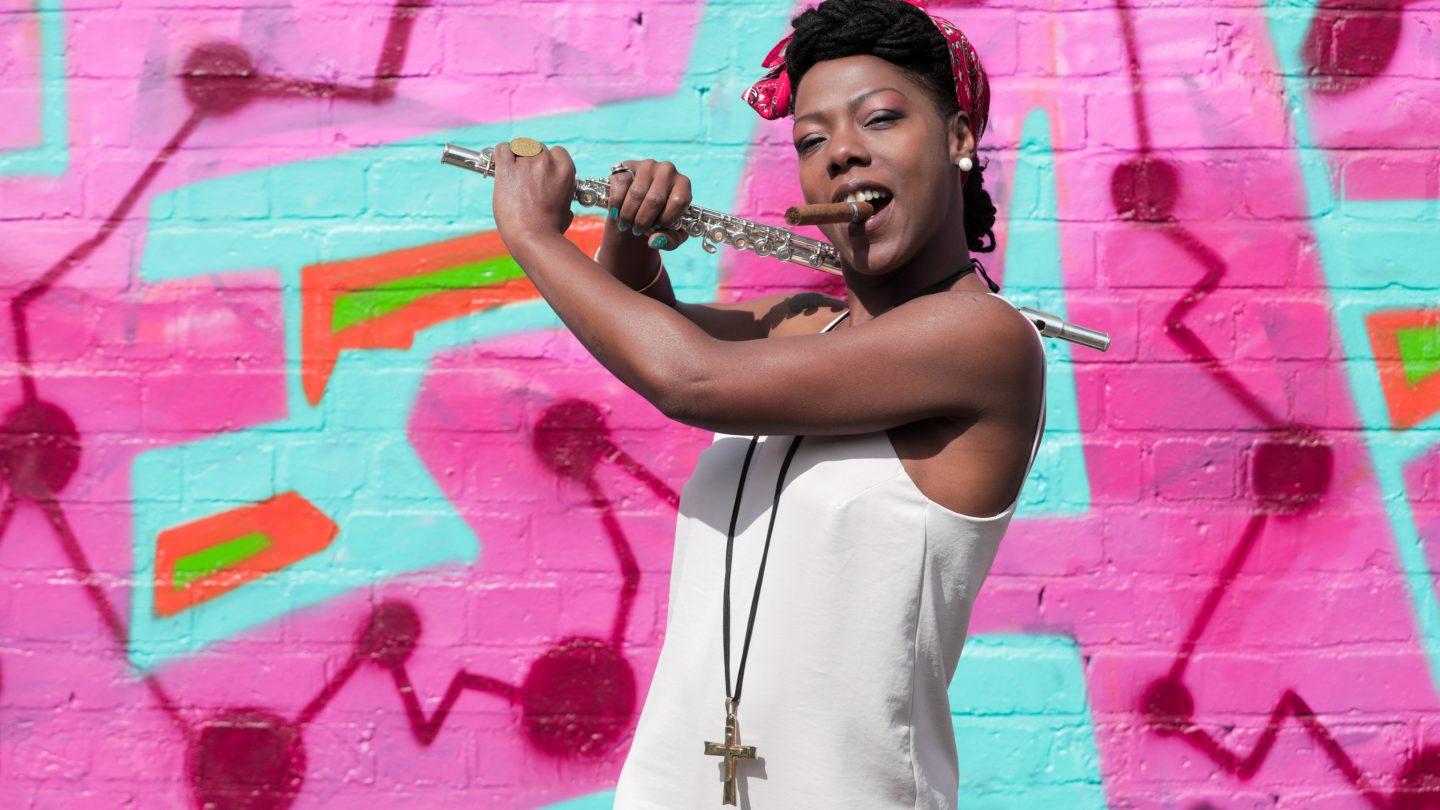 With her explosive mix of hip-hop, cumbia, dancehall and reggae, the Cuban singer, flautist and percussionist Yaite Ramos Rodriguez, a.k.a. La Dame Blanche, delivers a powerful and irresistible mix that summons the spirits and compels the body to dance.
Everything started in Cuba, where she was born in the heart of an awe-inspiring musical cauldron. Her father, Jesus 'Aguaje' Ramos, is an exceptional trombonist and the artistic director of the Buena Vista Social Club.
Yaite has always been determined to find her own voice. Having studied classical flute at Havana's Escuela Nacional de Arte, she moved to Paris where she has now spent almost two decades becoming La Dame Blanche. Her Afro-Cuban roots are always present and her songs express stories of female empowerment, Santería spirituality, and life in the barrio.
This is sure to be roof-raising performance in The Empire!
Note: access to The Empire Music Hall is via approx 12 stone steps with rails left and right. Two further sets of 2/3 steps into the foyer and main room. Unfortunately there is no lift access. We apologise for any inconvenience caused.
One of Northern Ireland's premier beat makers, Graham Ginty, will be dropping an eclectic globe trotting DJ set, touching on hip hop, breaks, latin, soul, disco and some genre bending weirdness, guaranteed to get you moving before and after the concert.
Please note the change of date to what has been listed in our printed brochure. All information on this listing is correct. 
---
This event is strictly 18+. Photo ID may be required.
La Dame Blanche's serious musical chops pulls off this stylistic hat-trick with outsized swagger and style
NPR Music