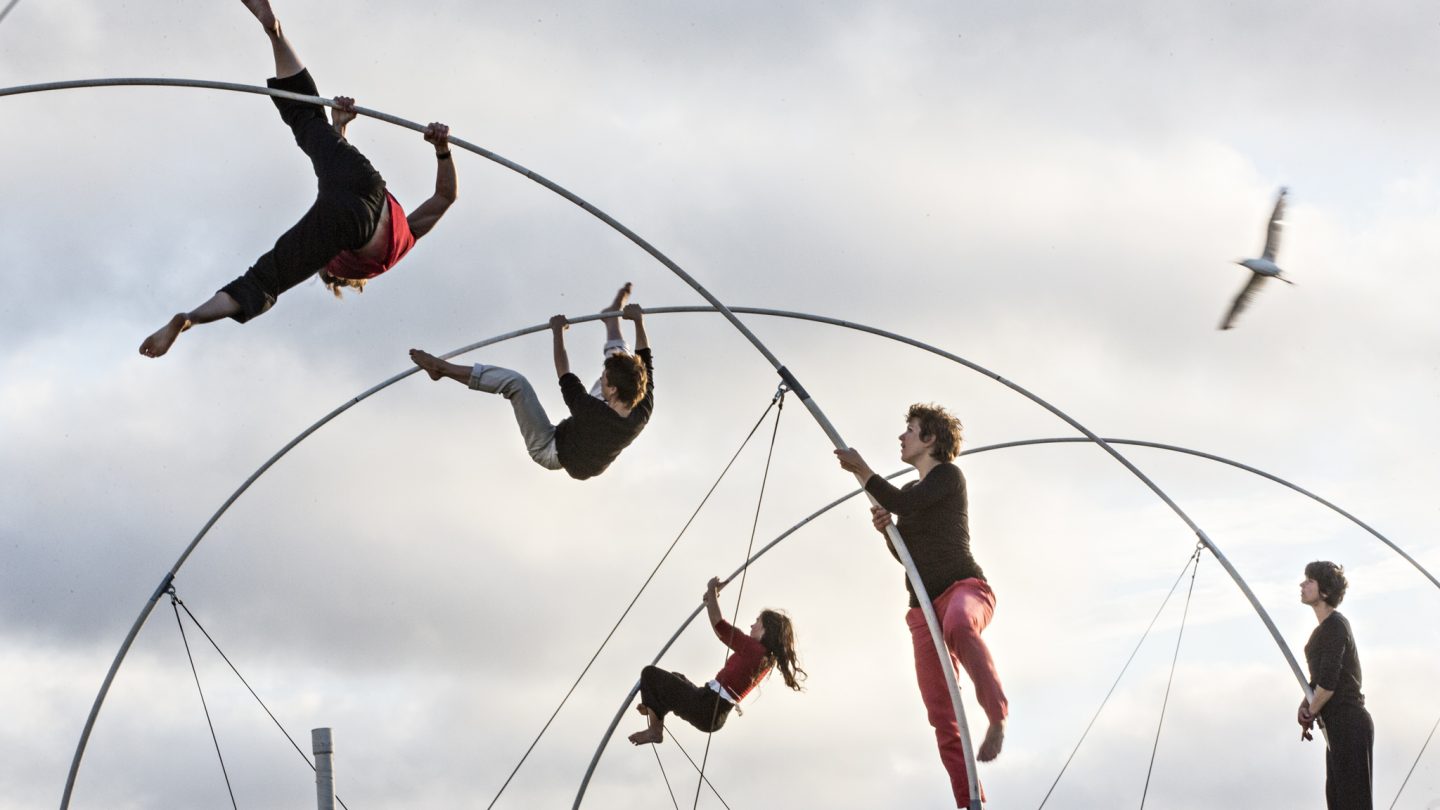 La Spire
---
Chloé Moglia – Rhizome
Breath-taking aerial acrobatics on an impressive steel spiral sculpture. The all-female cast combine raw strength, tenacity and vulnerability, accompanied by a live musician and special sound machines to create a suspense-filled dreamlike journey into human fragility and power.
Winner of the SACD (Société des Auteurs et Compositeurs Dramatiques) Prize for circus arts, French artist Chloé Moglia studied ceramics before going on to train in trapeze and martial arts. Today, all three elements inform her extensive choreographic practice, which can be seen in this contemplative work in the beautiful surroundings of Botanic Gardens.
Join us from 2pm for pre-show participatory fun with The Raven Sisters, suitable for all the family.
Part of FranceDance UK, a UK-wide festival of contemporary dance presented by the Institut Francais du Royaume-Uni.
---