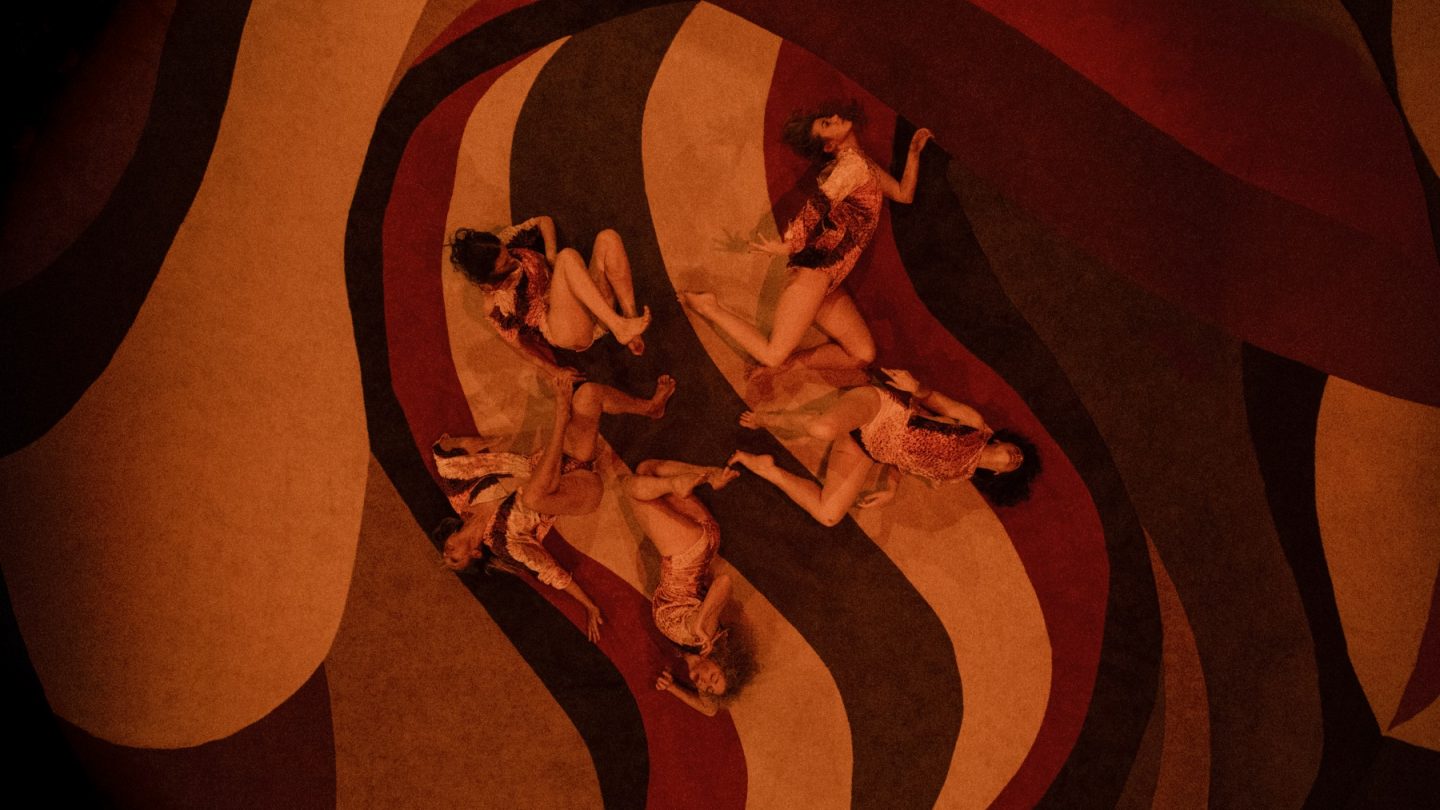 Oona Doherty & Prime Cut Productions
Lady Magma: The Birth of a Cult
---
Lady Magma is a celebration of female strength, creeping out of a 1970's burnt orange aesthetic.
The dancers throb, this is the birth of a cult before our eyes. This dance is a ritual, dedicated to desire, to sexual energy, to love.
An ode to femininity, performed by a stunning ensemble of international contemporary female dancers. Lady Magma has the possibility to be shocking, pleasurable and above all needed, in light of the historical oppression of women and sexuality across the island of Ireland and indeed internationally.
Oona Doherty has wowed festival audiences over the past few years. From Artist in Residence 2016, developing Hope Hunt and the Ascension into Lazarus, to the award-winning Hard to be Soft – A Belfast Prayer (2017), we're certain that Lady Magma is set to be a stunning tour de force performance to close this year's festival.
Note: This performance is taking place in a thrust stage setting, which extends into the audience on three sides. In addition to the normal reserved auditorium seats, there will be a number of unreserved seats on stage, comprising stools and cushions. To choose these seats on the Ticketsolve booking page, first select the date of your choice and then select 'unreserved' in the drop down menu, which appears beneath the date and time information.
---
A co-production between Oona Doherty and Prime Cut Productions in association with La Briqueterie, Atelier De Paris, Espaces Pluriels, Pau, L'Avant Scene, Cognac, Maison De La Danse, Lyon and Belfast International Arts Festival.
Supported by Culture Ireland, the British Council and the Arts Council of Northern Ireland.
Post Show Talk: Thurs 31 Oct with Oona Doherty and cast.
Creative Team & Cast
Director/Choreographer: Oona Doherty
Dancers:
Olivia Ancona
Janie Doherty
Aoife McAtamney
Solene Weinachter
Justine Cooper
Negroni:  Oona Doherty
LX & Set Design: Ciaran Bagnall
Sound Design: David Holmes
Stage Manager: Siobhan Barbour
Production Manager: Eoin Kilkenny
Producer: Una NicEoin