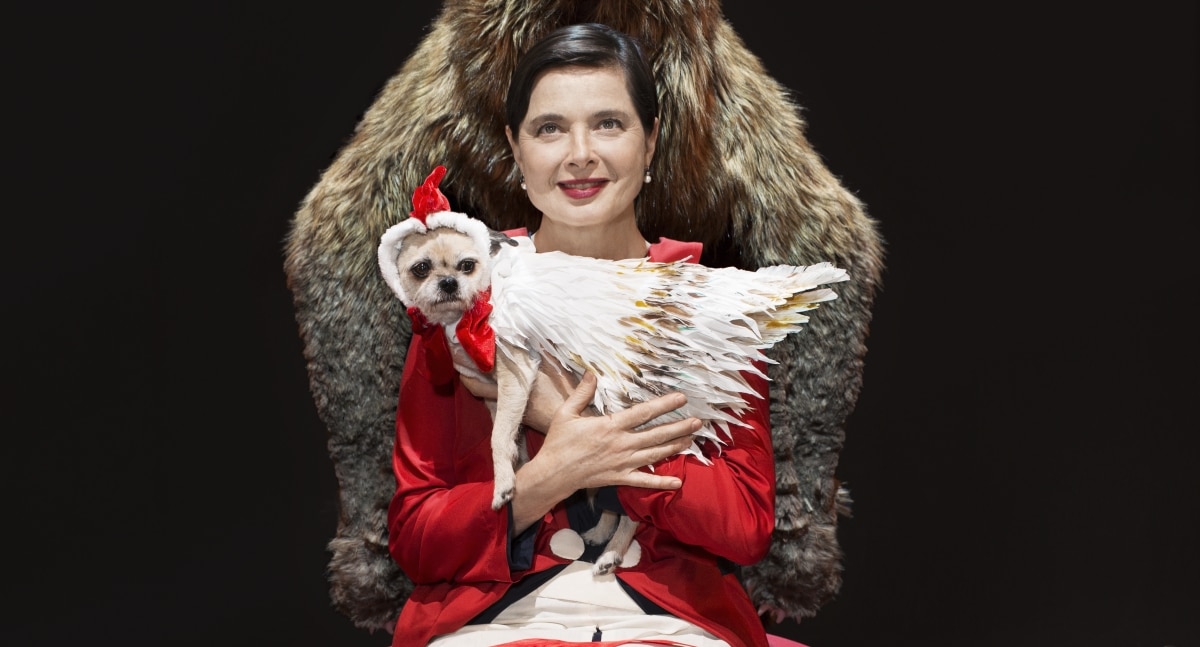 Iconic Hollywood Star Isabella Rossellini Presents
Link Link
---
A brand new one-woman (and one dog) show by Golden Globe-nominated actress and filmmaker Isabella Rossellini (Blue Velvet, Death Becomes Her, Fearless, Joy), Link Link is a monologue inspired by the animal world, based on scientific research with a comic twist.
Watch as enduring style icon Rossellini transforms herself into Aristotle, René Descartes, a medieval theologian, Harvard Professor BF Skinner and Charles Darwin to explore, in her own intriguing way, what distinguishes humans from animals. Following Rossellini's widely acclaimed theatrical lecture Green Porno (adapted from the celebrated Sundance Channel series of the same name), which explored the sexual behaviour of animals, Link Link addresses the latest scientific discoveries about animal minds, intelligence, and emotions.
Accompanying Rossellini's monologue are projections of her short comic films, home movies, photos, and drawings whilst her dog Pan, an outstanding supporting artist plays various animals assisted by puppeteer and animal handler Schuyler Beeman.
---
Co-produced by Isabella Rossellini and Teatre Akademia
Co-Directed by Isabella Rossellini and Guido Torlonia
Isabella Rossellini is 'Impossible to resist'
The Hollywood Reporter