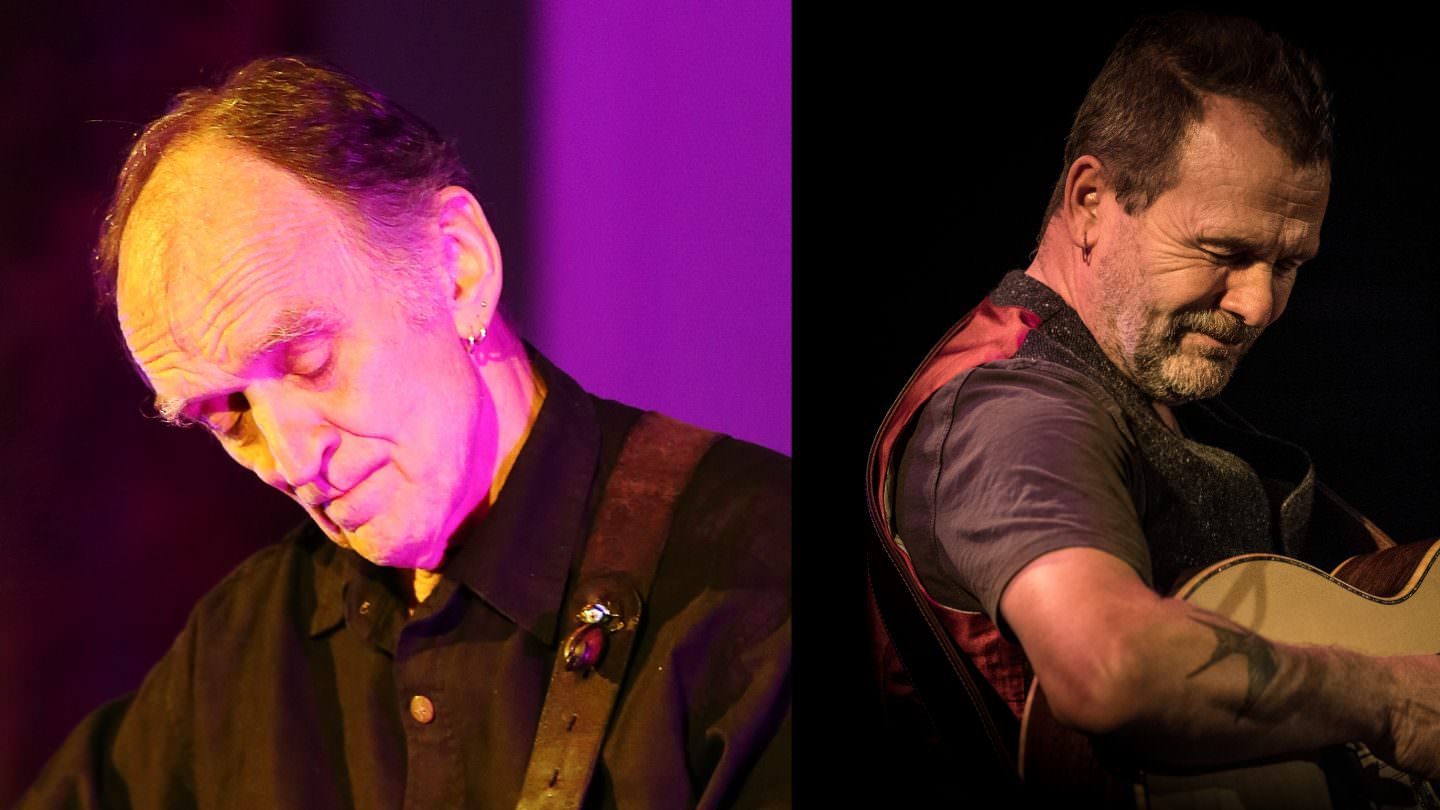 Martin Simpson & Martin Carthy
---
Legends of the UK Folk Scene
For more than 40 years Martin Carthy has been one of folk music's greatest innovators, one of its best loved, most enthusiastic and, at times, most quietly controversial of figures. His skill, stage presence and natural charm have won him many admirers, not only from within the folk scene, but also far beyond it.
Winner of the BBC Radio 2 Folk Awards Lifetime Achievement Award in 2014, he's a ballad singer, a ground-breaking acoustic and electric-guitarist and an authoritative interpreter of newly composed material. He always prefers to follow an insatiable musical curiosity rather than cash in on his unrivalled position. His settings of traditional songs with guitar have influenced a generation of artists, including Bob Dylan and Paul Simon, on both sides of the Atlantic.
The remarkable intimate solo performances Martin Simpson gives go from strength to strength – every gig is a masterclass. He travels the world, giving rapt audiences passion, sorrow, love, beauty, tragedy and majesty through his playing.
Universally acclaimed as one of the finest ever acoustic and slide guitar players, and a fine banjo-picker to boot, his solo shows bear witness to an artist at the very top of his game.  He has had the most nominations of any performer in the 15 years of the BBC Radio 2 Folk Awards, an astonishing 31 times, 12 of those as Musician of the Year, winning that particular accolade twice.
A virtuoso player without question, but above all Martin Simpson conveys his diverse treasure trove of material from the heart, performing with rare subtlety, intensity and honesty. A true master of his art.
Doors: 7.15pm
Performance: 8pm