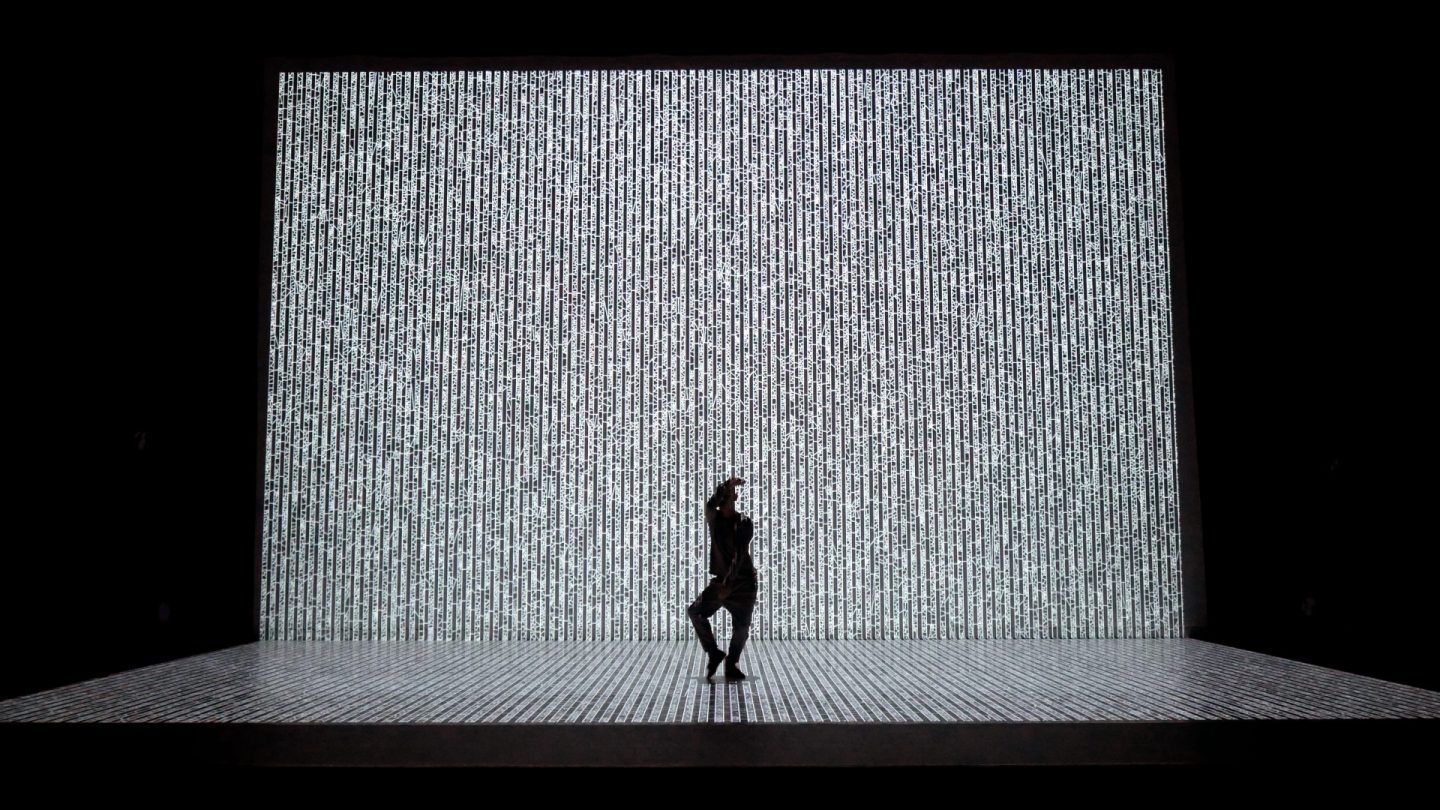 Median & Accumulated Layout (Double Bill)
---
Hiroaki Umeda
Part of Japan-UK Season of Culture
Median fuses dance, hypnotic sounds and stunning digital visuals into one unforgettable sensory experience.
Pushing the limits of experimentation, the Japanese choreographer draws inspiration from elements invisible to the naked eye. The artist pursues his long-standing belief and fascination that a human body is an intrinsic part of nature, where there is no distinction with other living things.
Exploring the choreography of cells, molecular forms and organic synthesis, Umeda brings this other world of movement, light and sound into human visibility in a wholly spectacular immersive experience.   
In Accumulated Layout, by intricately designing the strength, brightness, speed and the refracting angle of lights, Umeda skillfully shifts the visual perception of the audience. 
In this piece, the texture of dance movement changes in accordance with the layout of lights. In one section, a violent oscillation of arms gain velocity in the serenely fading light. In another, the kinetic movement of the dancer's body mechanically halts when suddenly exposed to a radiant light. 
By alternating between low and bright lights and suddenly changing the light's sources, Umeda plays with visual perception and it is the accumulation of these various states of perception, fragmented and multiple, which gives shape to the work.
Umeda is recognised as one of the leading figures of the Japanese avant-garde art scene. Most often creating solos, he fuses choreographic writing, computer code, sound and visual composition into a form of global language, which enables him to generate new perceptions of space.
---
Age Guidance: 10+
Note: contains strobe lighting effects, not recommended for photosensitive people