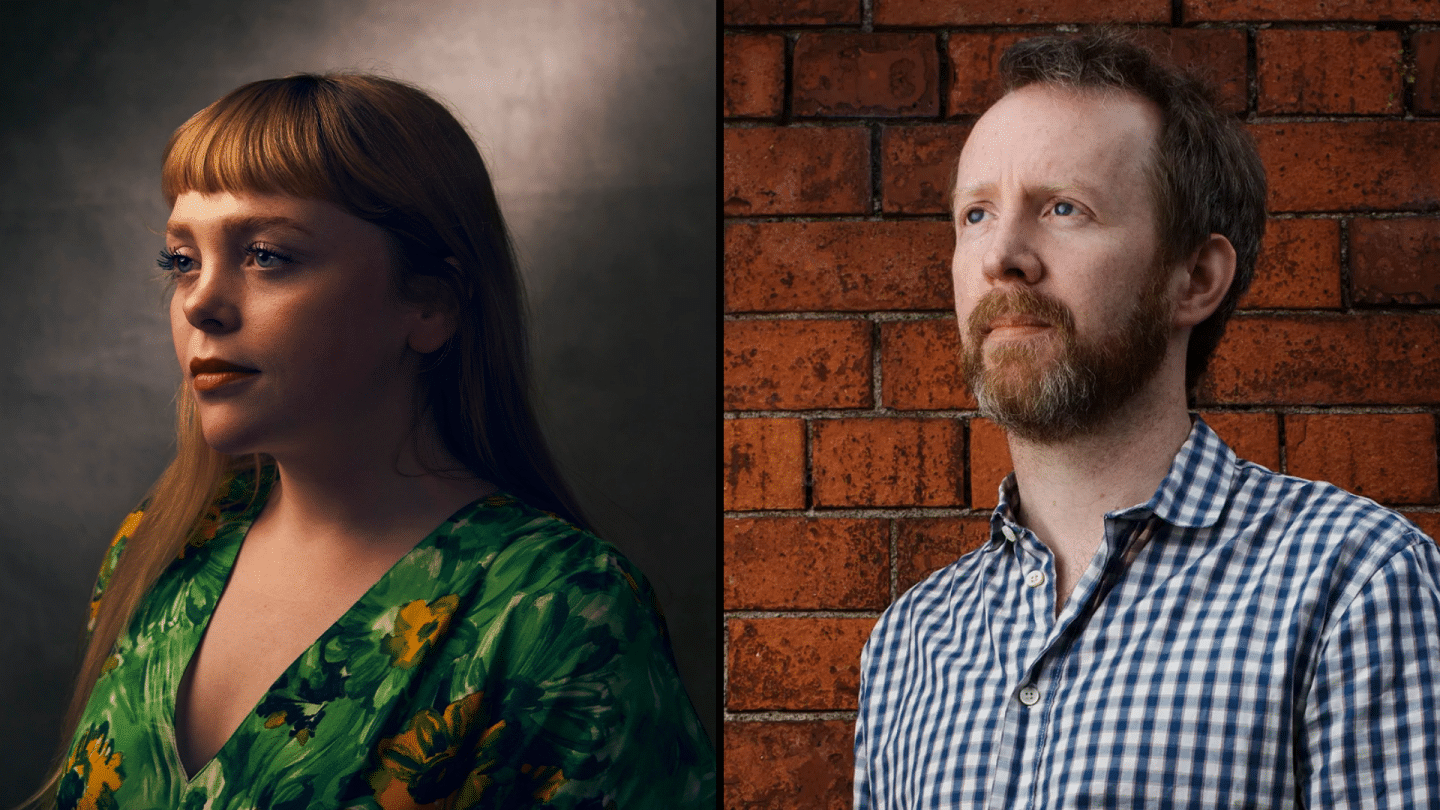 Megan Nolan & Paul Murray
---
Two much-loved writers bring their latest sensational novels – stories of families in trouble – to Belfast.
Megan Nolan was born in 1990 in Waterford, Ireland and is currently based in London. Her essays and reviews have been published by The New York Times, The White Review, The Guardian and Frieze amongst others. Her debut novel Acts of Desperation was published by Jonathan Cape in 2021 and by Little, Brown in the U.S. and was the recipient of a Betty Trask Award, short-listed for the Sunday Times Young Writer of the Year Award, and long-listed for the Dylan Thomas Prize. Her latest novel Ordinary Human Failings has been described as 'heartbreaking, society-examining stuff' by Vogue and one of the 'Books of 2023' by The Times, Sunday Times and Guardian.
Paul Murray was born in Dublin in 1975 and is the author of An Evening of Long Goodbyes, Skippy Dies, The Mark and the Void and The Bee Sting. An Evening of Long Goodbyes was shortlisted for the Whitbread First Novel Award and nominated for the Kerry Group Irish Fiction Award. Skippy Dies was shortlisted for the Costa Novel award and the National Book Critics Circle Award, and longlisted for the Booker Prize. The Mark and the Void won the Everyman Wodehouse Prize 2016. His latest book The Bee Sting has recently been longlisted for the 2023 Booker Prize and considered 'a thing of beauty, a novel that will fill your heart' by The Observer.