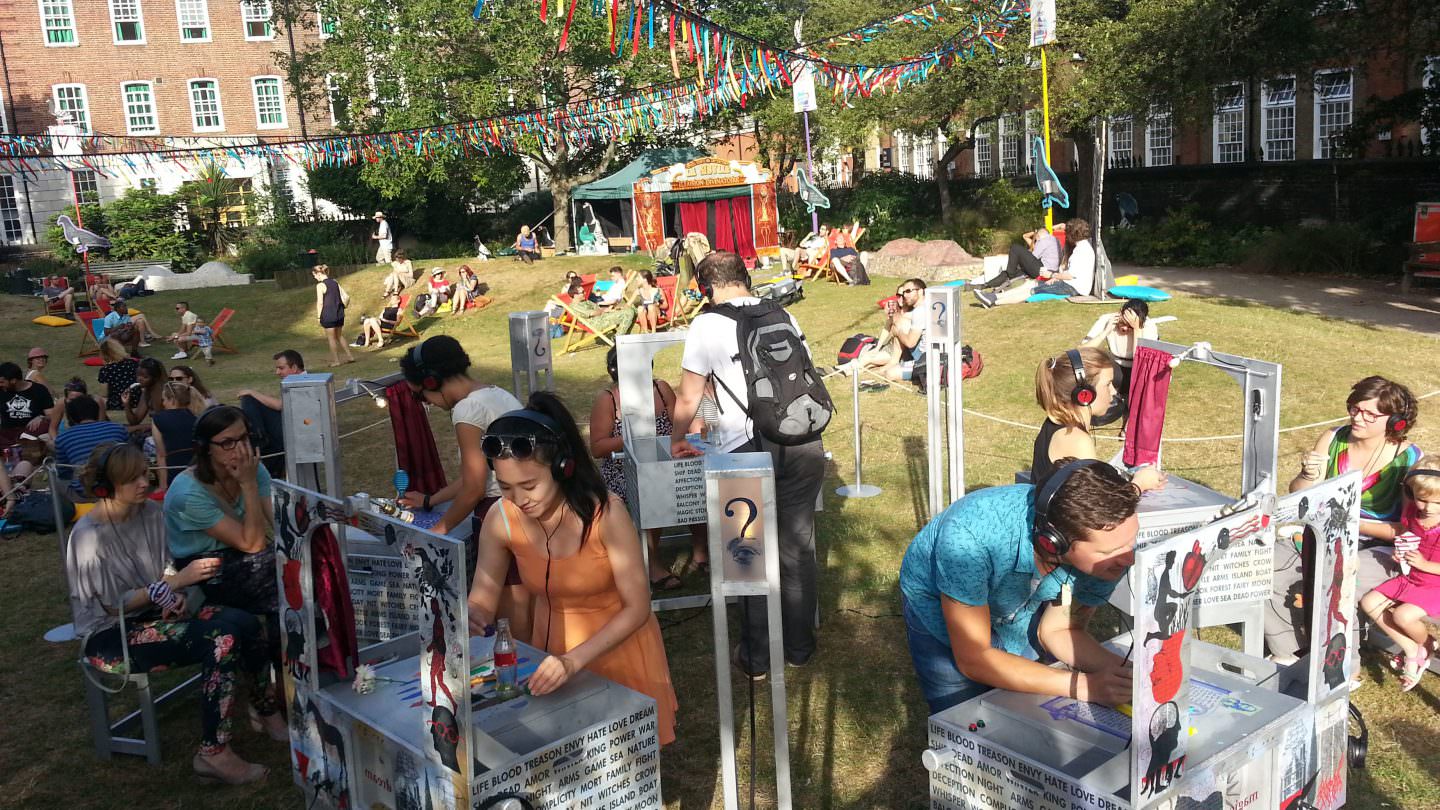 Laitrum Theatre & the National / C-12 Dance Theatre
Micro-Shakespeare / Trolleys
---
A double bill of outdoor fun for all the family
Micro-Shakespeare
Micro-Shakespeare is a unique opportunity to participate in the creation of Shakespeare's great classics: Hamlet, Macbeth, Romeo and Juliet, The Tempest, and A Midsummer Night's Dream.
How? Through six small theatres conceived as small works of art, the plays are adapted with the participation of the spectators.
A co-production between the National Theatre of Great Britain and Laitrum Theatre.
Trolleys is a street ballet for five supermarket trolleys… Five shopping trolleys randomly appear in a public space. Two meet and fall in love. One grapples to find a friend. Three others revolt and ignite a dance of anarchy.
Trolleys
Part street dance, part ballet, part acrobatic spectacle, Trolleys is a highoctane, highly physical and humorous outdoor performance – on wheels! As the trolleys spin, glide and slide to a pounding electroacoustic score, this exhilarating production puts a whole new perspective on our shopping experience.
Trolleys is created by award-winning Australian choreographer Shaun Parker in collaboration with London's C-12 Dance Theatre.