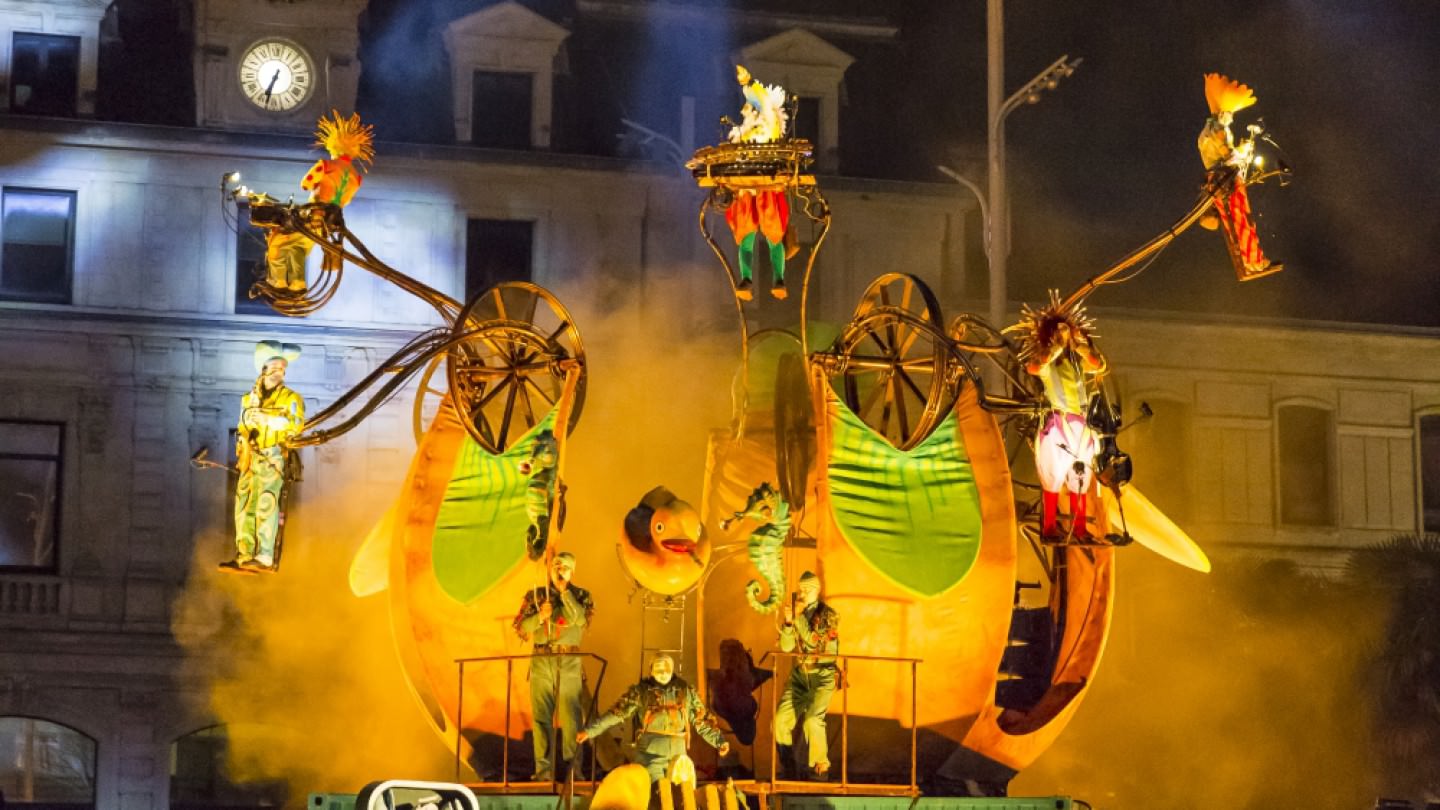 Cie Transe Express
Mù
---
Cinématique des Fluides Show
Our outdoor programming relationship with Belfast City Council is set to continue following the highlight of the festival in 2015 of the stunning 'AniMotion Show' which was a sell out success. This year will see an urban transformation of the City landscape with 'Mù – Cinématique des Fluides Show' as part of Council's 'City as a Gallery' initiative.
The Mù – Cinématique des Fluides Show is a spectacular fusion of light, sound and acrobatics for the whole family to enjoy. Prepare to be transported to a magical oceanic world where colourful neon sea creatures, elevated on a huge telescopic crane, cavort on the lit surface of the sea with fish and other ocean dwellers whilst weaving their way through the audience on the imaginary sea bed.
Acclaimed for their mesmerising visual and acrobatic outdoor works, the French troupe Transe Express are proud to perform this one-off Irish Premier of Mù as a free event for all the family.
For all the family.
Gates open 6.30pm