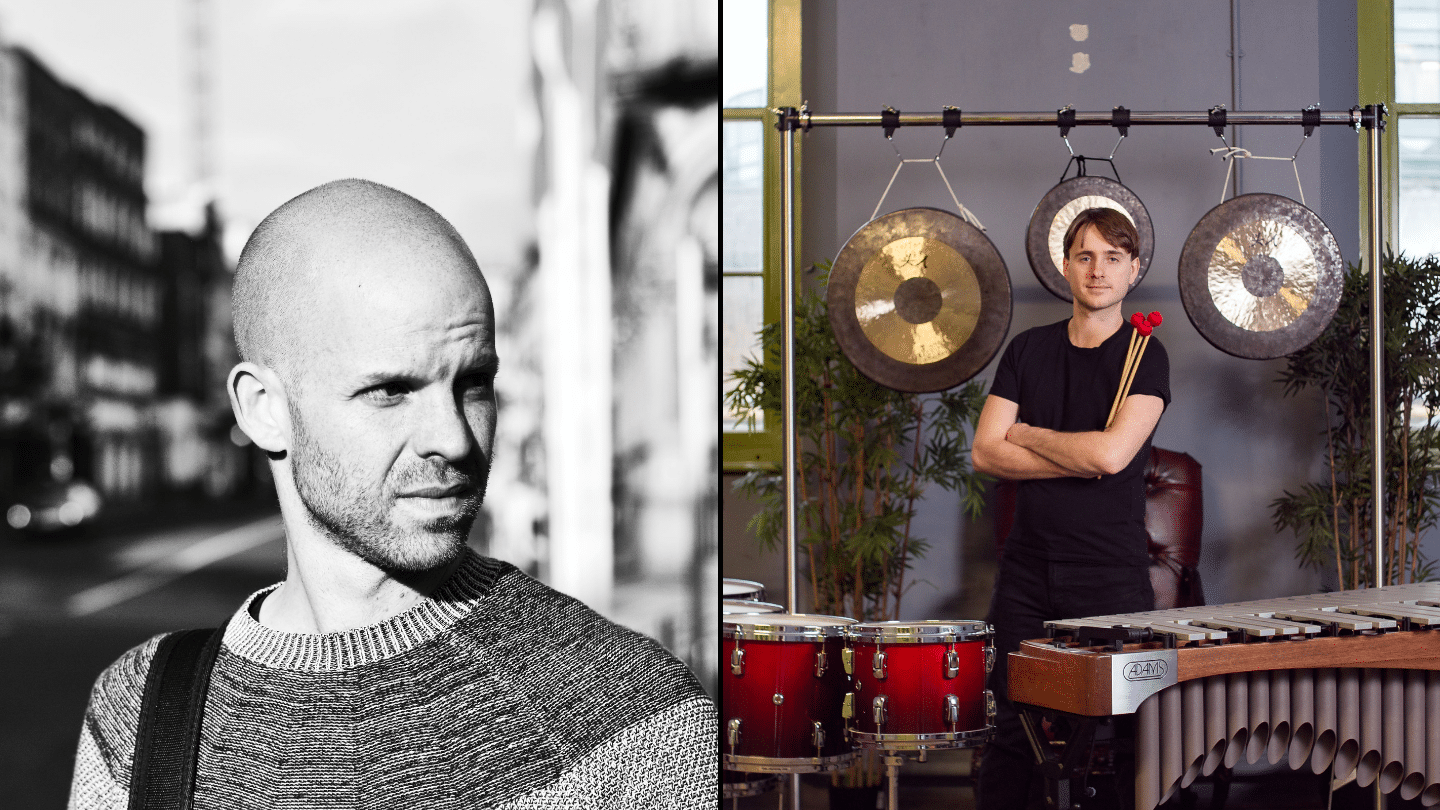 Nathan Sherman and Alex Petcu
---
Belfast Music Society Northern Lights Mini-Fest
This special event closes the Northern Lights Mini-fest for 2021. Violist Nathan Sherman and percussionist Alex Petcu will perform a programme of new music including the world premiere of Ian Wilson's TOTEMIC, a new work commissioned by Belfast Music Society and funded by the Arts Council of Northern Ireland that was conceived as a companion piece to Naturale by Berio. 
Nathan Sherman is an American-born viola player currently based in Dublin. From an early age Nathan was drawn to the dark sounds of the viola and has dedicated his life to the exploration of the instrument. Passionate about new music, Nathan collaborates regularly with percussionist Alex Petcu, with whom he has performed throughout Ireland. Nathan is also the Artistic Director and violist of Ficino Ensemble, an acclaimed music group that is devoted to the performance of classical and contemporary chamber music.
An Irish musician of Romanian origin, Alex is quickly establishing himself both nationally and internationally as a percussionist of the finest calibre. His debut album,"AlexPetcu:InTime", released on the RTE lyric fm label, showcases both seminal works and new contributions to the percussion repertoire. Alex performs in a wide variety of settings with a multitude of orchestras, ensembles and groups, however, his main specialty lies in solo and chamber music. 
This event  is based on 1m social distancing seating. Track and Trace visitor log will be used. The audience are required to wear a mask. Hand sanitiser will be available on arrival.