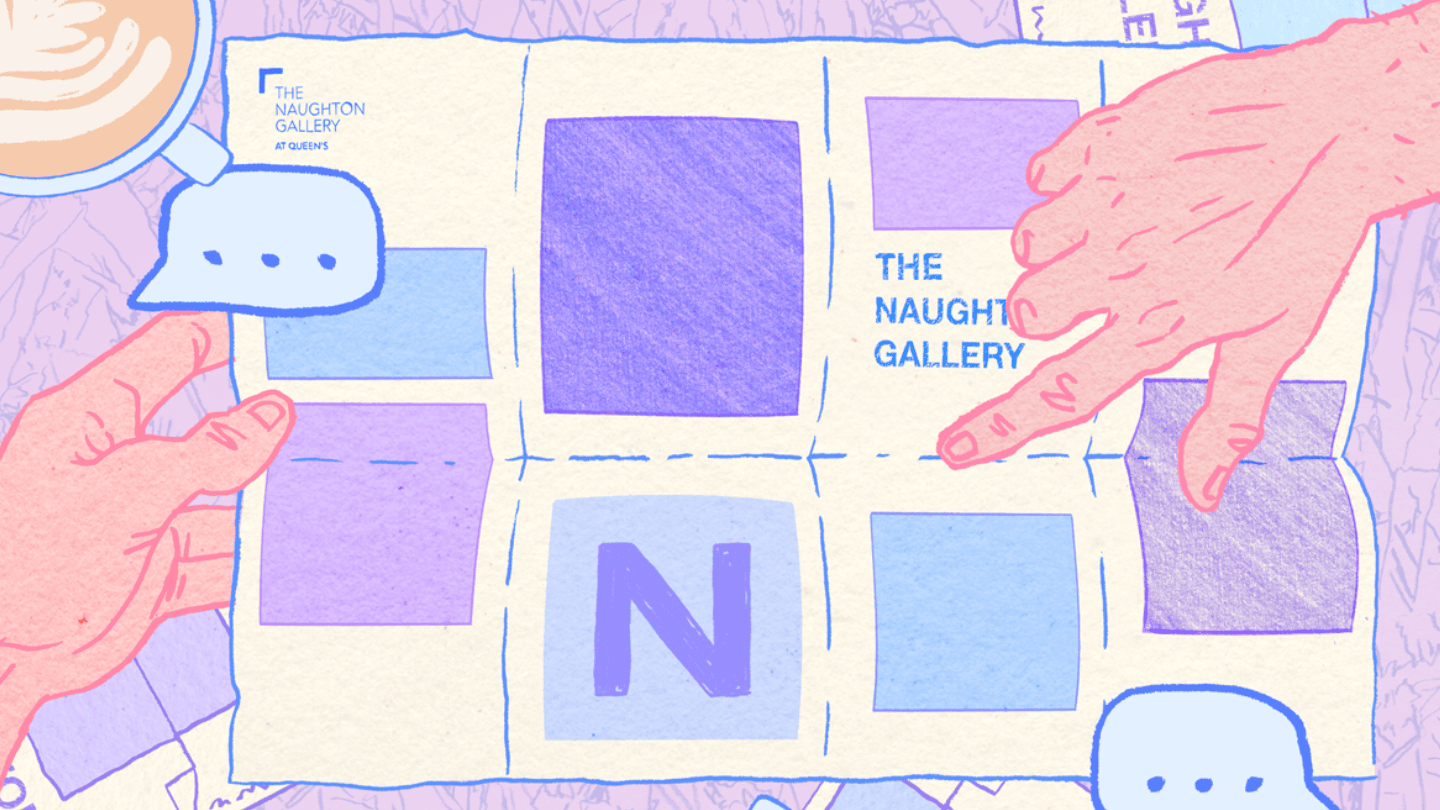 NGXX
---
The Naughton Gallery
NGXX is a large-scale group exhibition celebrating contemporary art today. Featuring a range of local and international artists, NGXX spans a broad variety of processes and practices.
Painting, photography, drawing, sculpture, illustration, tattoos, and textiles are all represented, with none of the artists having exhibited their work at the gallery previously. Rather than looking to the past, this significant milestone in the Naughton Gallery's history is commemorated through a visionary, panoramic survey of a truly exciting roster of artists at various points in their careers, from established names to emerging talents.
The NGXX artists explore a plethora of issues at the forefront of contemporary society, including politics, the environment, race, sexuality, family, and heritage, with references to Greco-Roman sculpture and mythology, Afrofuturism and Black excellence, the Extinction Rebellion and Fridays for Future movements, and sustainability in the fashion industry. Also featuring a psychedelic horror comic, kinetic plant installations, a 13-inch Latina icon, and some mighty morphin pop culture references, NGXX is bursting with captivating content from across the globe.
Featuring work by: Mike Buess / Síofra Caherty / Matt Carignan / Eliott Gamer / Joy Gerrard / Krunal Gohil / Corinne Halbert / PJ Harper / Laura Kelly / Raven Leilani / Grace McMurray / Carlyle Nuera / Stuart Sandford / Przemek Sokołowski / Miranda Tacchia / Rachel Youn