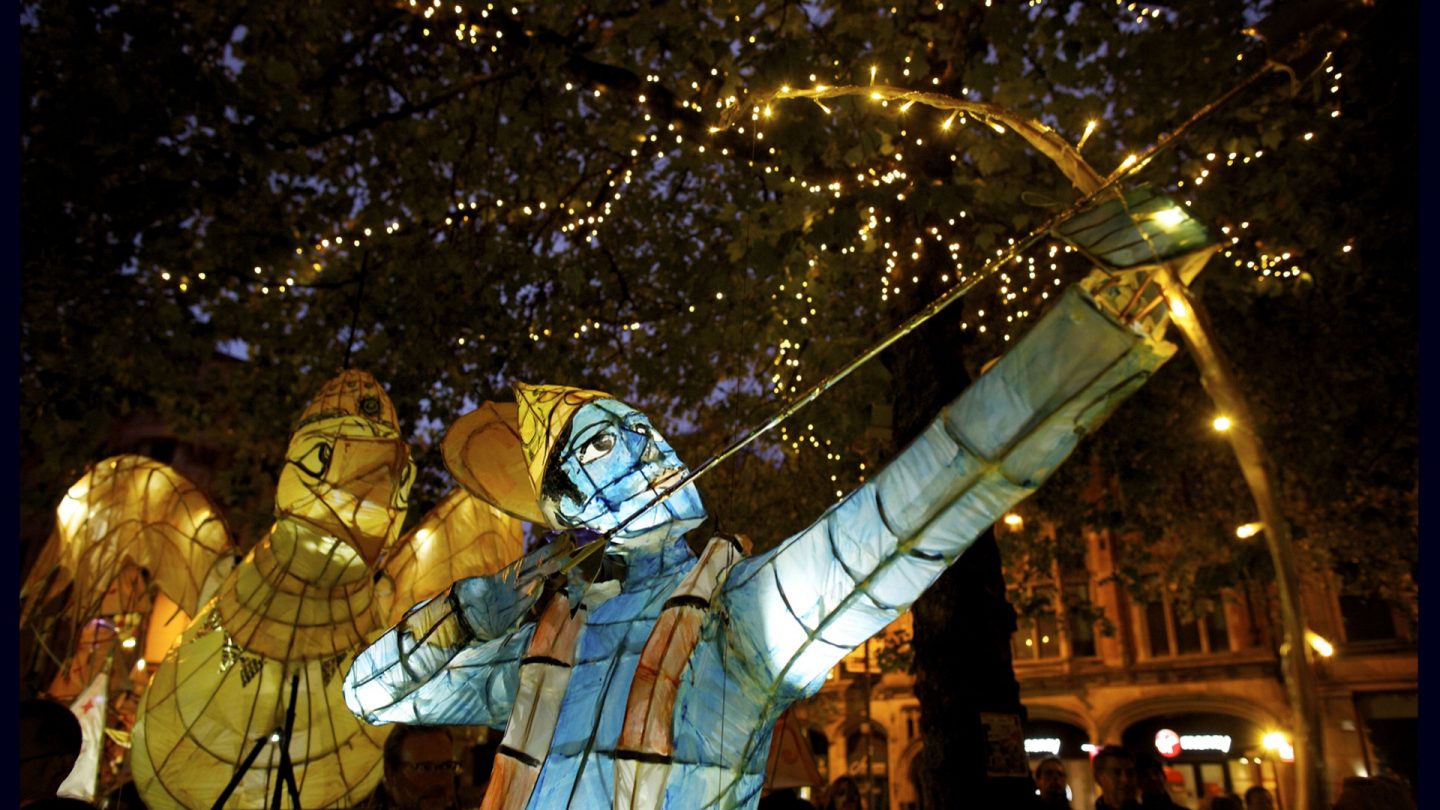 Nine Nights is a captivating and spectacular piece of outdoor theatre telling the story of a land ruled by fear and torn apart by war.
Inspired by Diwali, the Indian Festival of Light, expect an evening of stunning music, dance, drumming, procession and fireworks as over 1,000 community participants, dancers and musicians light up the streets of Belfast in one of the largest pieces of outdoor theatre the city has ever seen.
Event Information http://www.ninenights.co.uk/event%20information.html
Torchlight Procession 7pm – Custom House Square – Belfast City Hall
Show 7.30pm – Belfast City Hall
Presented by ArtsEkta and produced by Walk the Plank.