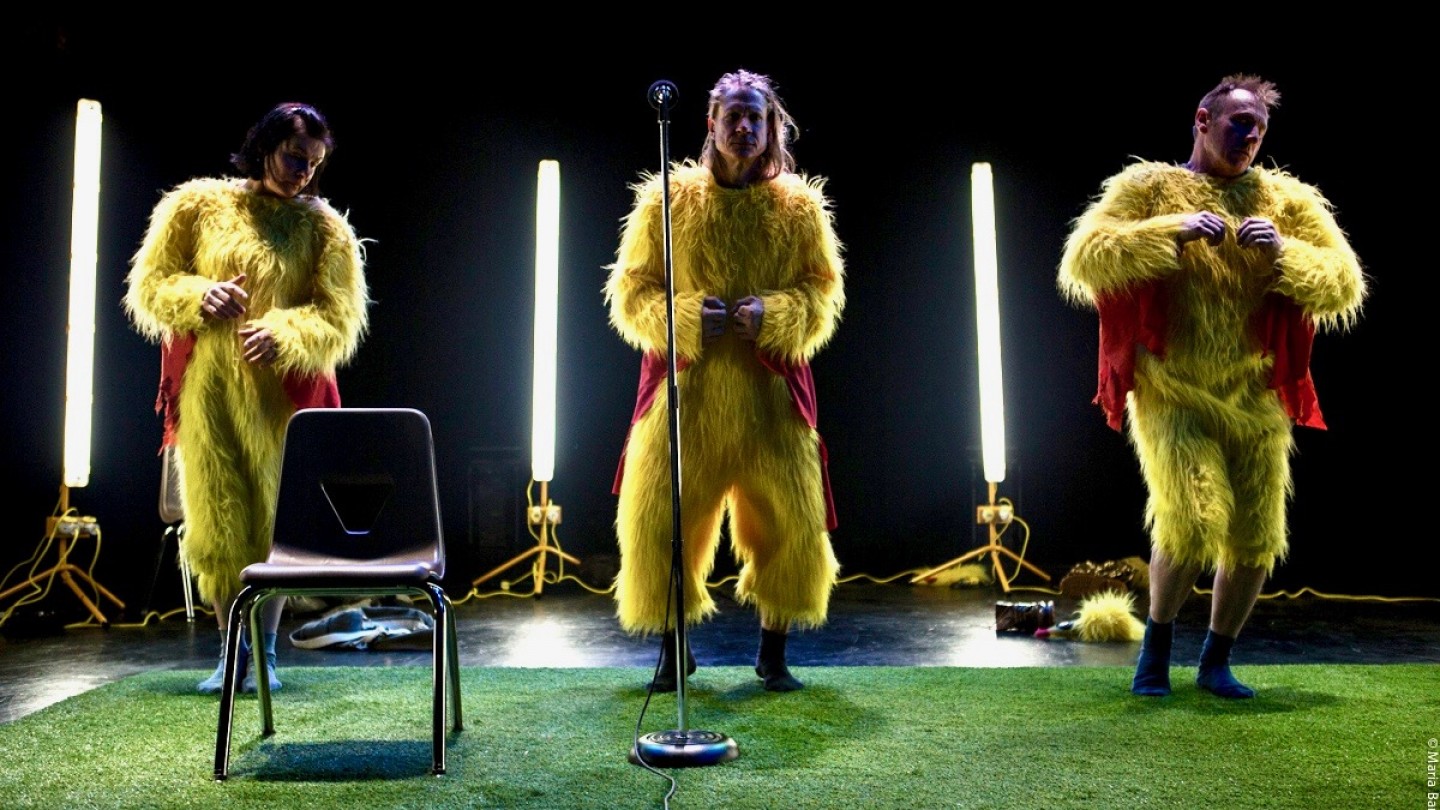 Real Magic
---
Forced Entertainment
Real Magic creates a world of absurd disconnection, struggle and comical repetition. To the sound of looped applause and canned laughter, three performers take part in an impossible illusion – part mind-reading feat, part cabaret act, part nightmare game show – in which they are thrown back again and again to moments of hope and defeat. Caught in a world of second-chances and second-guesses, variations and changes, distortions and transformations, Real Magic takes the audience on a hallucinatory journey, creating a compelling virtuoso performance about big systems, small traps and yearning for change.
About Forced Entertainment
Forced Entertainment is a Sheffield-based theatre company founded in 1984. Touring and presenting their ground-breaking provocative performances across the UK, mainland Europe, North America, Japan, Australia and further afield, the group have sustained a unique collaborative practise for more than thirty years.
This is the company's first visit to Belfast.
---
Age Guidance: 16+
Post-Show Talk: Tues 22 Oct
Directed by Tim Etchells
Devised with and performed by Jerry Killick, Richard Lowdon and Claire Marshall
Devilishly simple, fiendishly intricate.
Avant-garde team turns to game show.
The Herald
Utterly mesmerising!
North West End