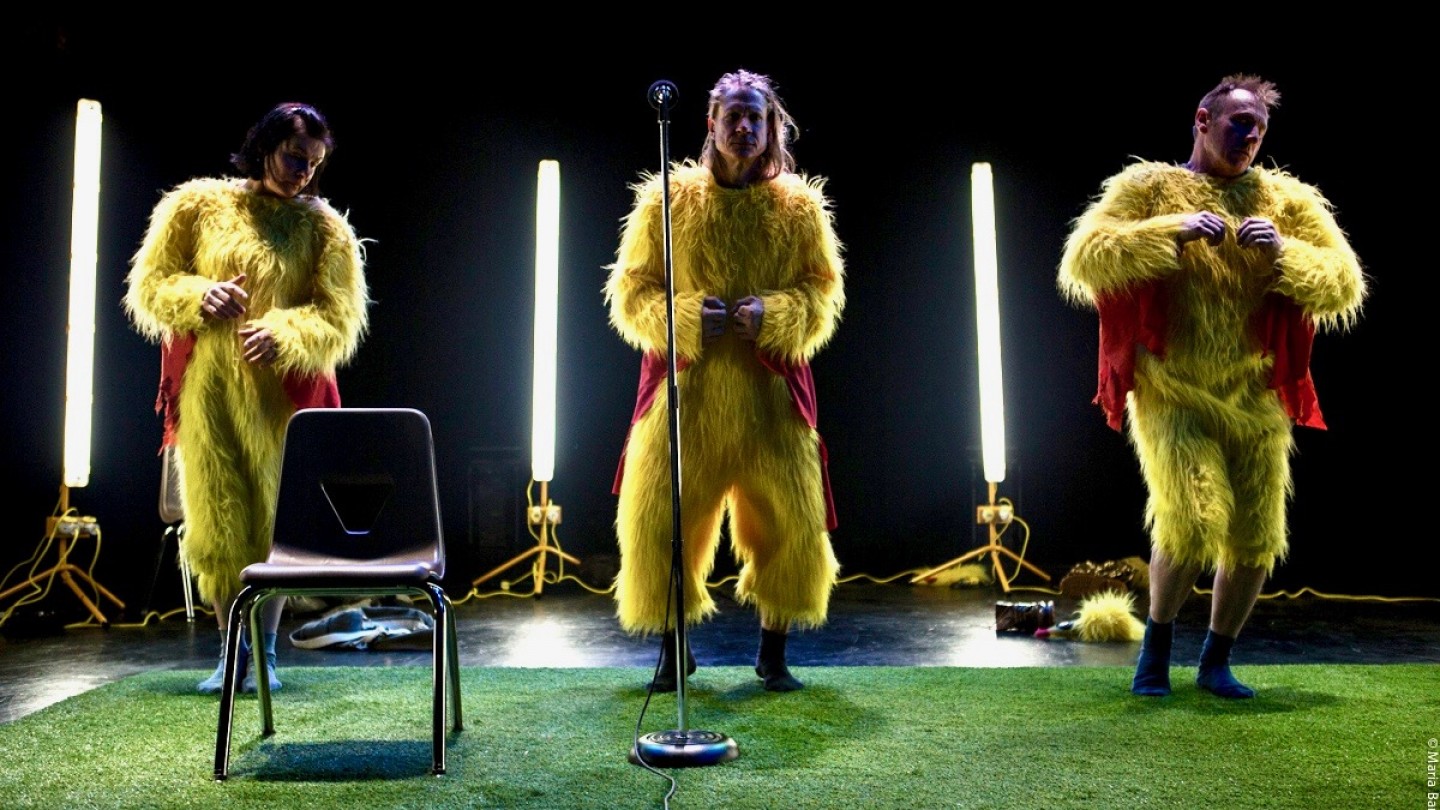 Real Magic
---
Forced Entertainment
Real Magic creates a world of absurd disconnection, struggle and comical repetition. To the sound of looped applause and canned laughter, three performers take part in an impossible illusion – part mind-reading feat, part cabaret act, part nightmare game show – in which they are thrown back again and again to moments of hope and defeat. Caught in a world of second-chances and second-guesses, variations and changes, distortions and transformations, Real Magic takes the audience on a hallucinatory journey, creating a compelling virtuoso performance about big systems, small traps and yearning for change.
One of Festival Artistic Director Richard Wakely's top picks
"There's a number of scenes replayed again and again. Each time they change very slightly so it begins to play with assumptions and ask one or two existential questions in a hilarious way. What happens when you get stuck in a rut? How do you break out of the system? That's the situation we're in. Look at Westminster.  We seem to be in this loop of events that we just can't break out of. The same things keep happening and we keep repeating the same mistakes."
---
About Forced Entertainment
Forced Entertainment is a Sheffield-based theatre company founded in 1984. Touring and presenting their ground-breaking provocative performances across the UK, mainland Europe, North America, Japan, Australia and further afield, the group have sustained a unique collaborative practice for more than thirty years.
This is the company's first visit to Belfast.
---
Age Guidance: 16+
Note: Contains flashing lights
Post-Show Talk: Tues 22 Oct
Directed by Tim Etchells
Devised with and performed by Jerry Killick, Richard Lowdon and Claire Marshall
Devilishly simple, fiendishly intricate.
Avant-garde team turns to game show.
The Herald
Utterly mesmerising!
North West End