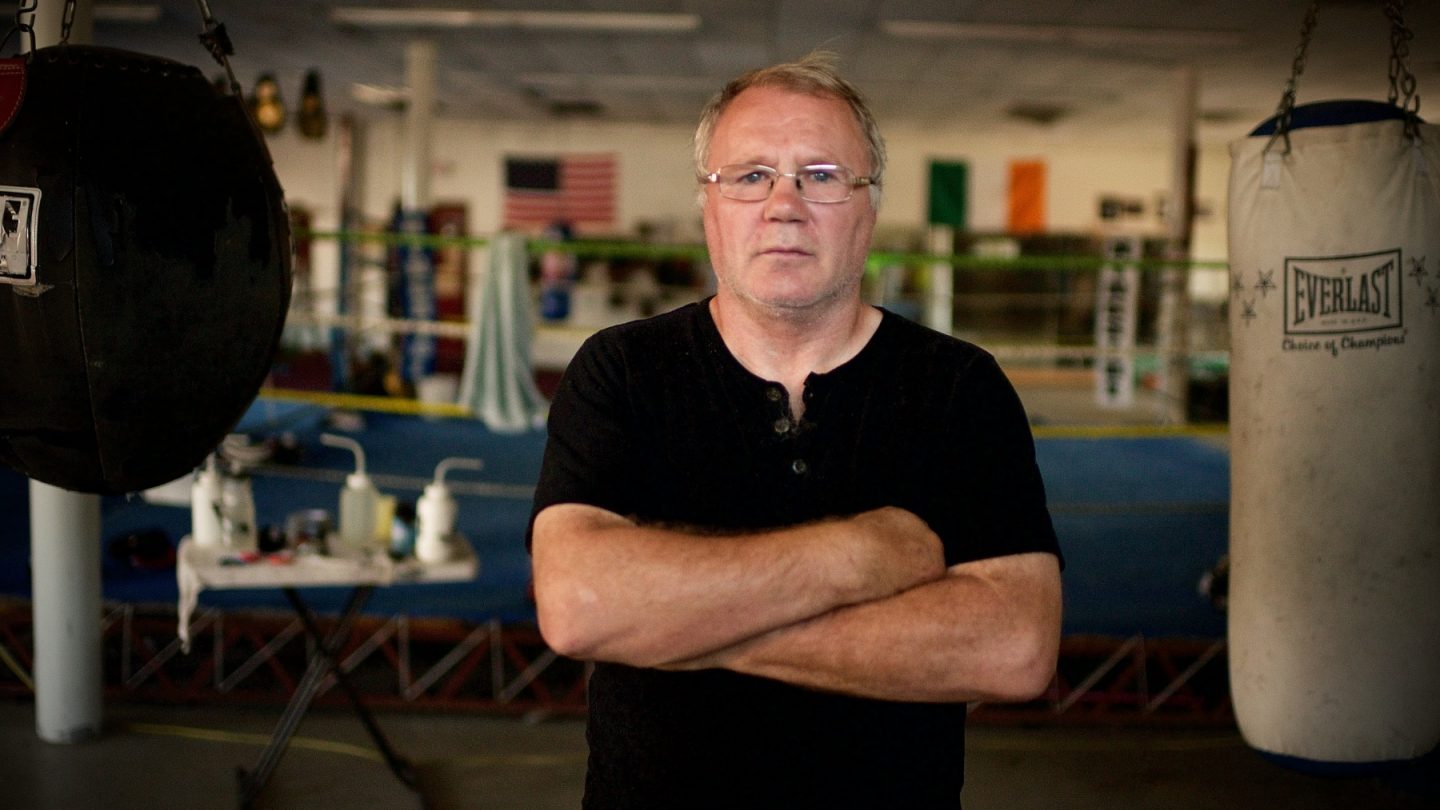 The true story of talented Irish boxer Sean Mannion who emigrated to Boston in the 1970s to pursue a boxing career that led him to Madison Square Garden to fight for the 1984 WBA world title crown. Rocky Ros Muc is Sean Mannion's story; his life and boxing career, the ups and downs of both. From the quiet Gaeltacht village of Ros Muc in Co Galway, to the criminal underworld of James 'Whitey' Bulger and the mean streets of Boston, this Irish language film examines spirit inside the ring and troubles outside; the reality of emigration and its impact on identity.
Best Documentary | Irish Film Festival, Boston 2017
Dir: Michael Fanning I Ireland I 2017 1hr 32mins I Irish with English subtitles
---
Scéal fíor faoin dornálaí cumasach Éireannach, Seán Ó Mainnín, a chuaigh ar imirce go Bostún sna 1970í chun díriú ar an dornálaíocht, rud a thug chuig Madison Square Garden é in 1984 le troid le haghaidh Chraobh WBA an Domhain. Is beathaisnéis Sheáin Uí Mainnín é Rocky Ros Muc; an saol agus an t-eispéireas a bhí aige i ngairm na dornálaíochta, an thuas seal, thíos seal a bhaineann leo siúd. Ó bhaile beag Gaeltachta Ros Muc i gcontae na Gaillimhe, go domhan coireachta James 'Whitey' Bulger ar shráideanna garbha Bhostúin, iniúchann an scannán seo meon an trodaí agus é taobh isitigh d'fháinne na dornálaíochta agus na buarthaí a bhí aige taobh amuigh de; fírinne lom na himirce agus an tionchar a imríonn sé sin ar an fhéiniúlacht.
Scannán Faisnéise Éireannach is Fearr | Féile na Scannán Éireannach, Bostún 2017