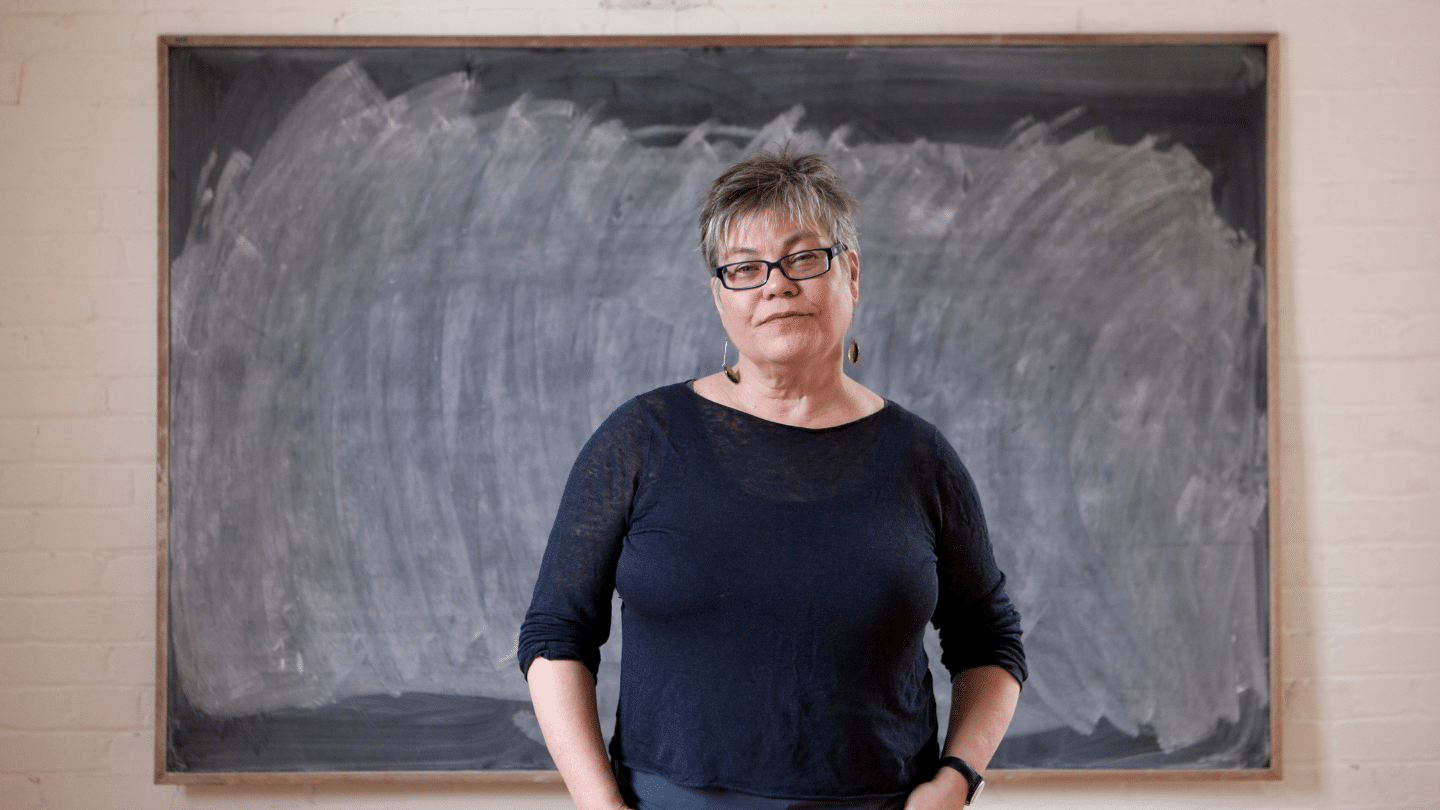 Sea Sick
---
The Theatre Centre
The ocean contains the switch of life. Not land, not the atmosphere. The ocean. And that switch can be turned off.
Timed to coincide with COP26, Belfast International Arts Festival presents The Theatre Centre's Sea Sick by Alanna Mitchell. Sea Sick is a critically acclaimed production about climate change, and the state of the global ocean, which has toured Canada and the world. Experience this powerful story in which Mitchell uses science and delicate wit to tell us about her journey to the bottom of the ocean, the demons she discovered there, and her hope for the future.
Mitchell is an award-winning Canadian journalist and author (New York Times, CBC's Quirks & Quarks, Globe and Mail, and more) who writes about science and social trends specialising in investigative reporting. Sea Sick is inspired by her international bestseller and award-winning book of the same name.
Part of IN-visible ID-entities 3, an on-going BIAF initiative encouraging cultural collaboration across the island and supported by the Government of Ireland's Department of Foreign Affairs.
---
Credits:
Written and performed by Alanna Mitchell
Directed by Franco Boni, with Ravi Jain
Set & Costume Designer: Shawn Kerwin
Lighting Designer: Rebecca Picherak
Sound Designer: Tim Lindsay
Stage Manager and Touring Lighting Designer: Melissa Joakim
Produced by The Theatre Centre
---
Box Office Information:
In line with current restrictions, the MAC's seating plan accommodates 1m social distancing. It is a dynamic system that auto locks seats between bookings in your allocated row as they happen. You can follow the
Book Now
link to book direct on the MAC's website. You can also call the MAC's Box Office line 028 9023 5053. If you wish to email a ticketing enquiry, contact
tickets@themaclive.com
.
Your Visit – What to expect:
On arrival, please enter via the door at Exchange Street West. The door at Saint Anne's Square will be exit only. Customers should show their e-ticket on arrival.
Unless exempt, customers are required to wear a facemask when entering and moving around the building, and while seated in the theatre. You can remove your mask when seated at Cafe Bar or in the theatre to eat or drink.
There will be hand sanitising stations and a one-way system through the building.
MAC Cafe Bar will be open for pre-theatre drinks and snacks, however will not be open post performance. Audiences should leave the MAC promptly following the performance through the door at Saint Anne's Square.
---
Listen to Alanna talk about the origins of Sea Sick, and her hopes for society, as part of Sunshine FM special focus on BIAF that aired on Saturday 9 Oct.
Can a science journalist save the world through the power of theatre?