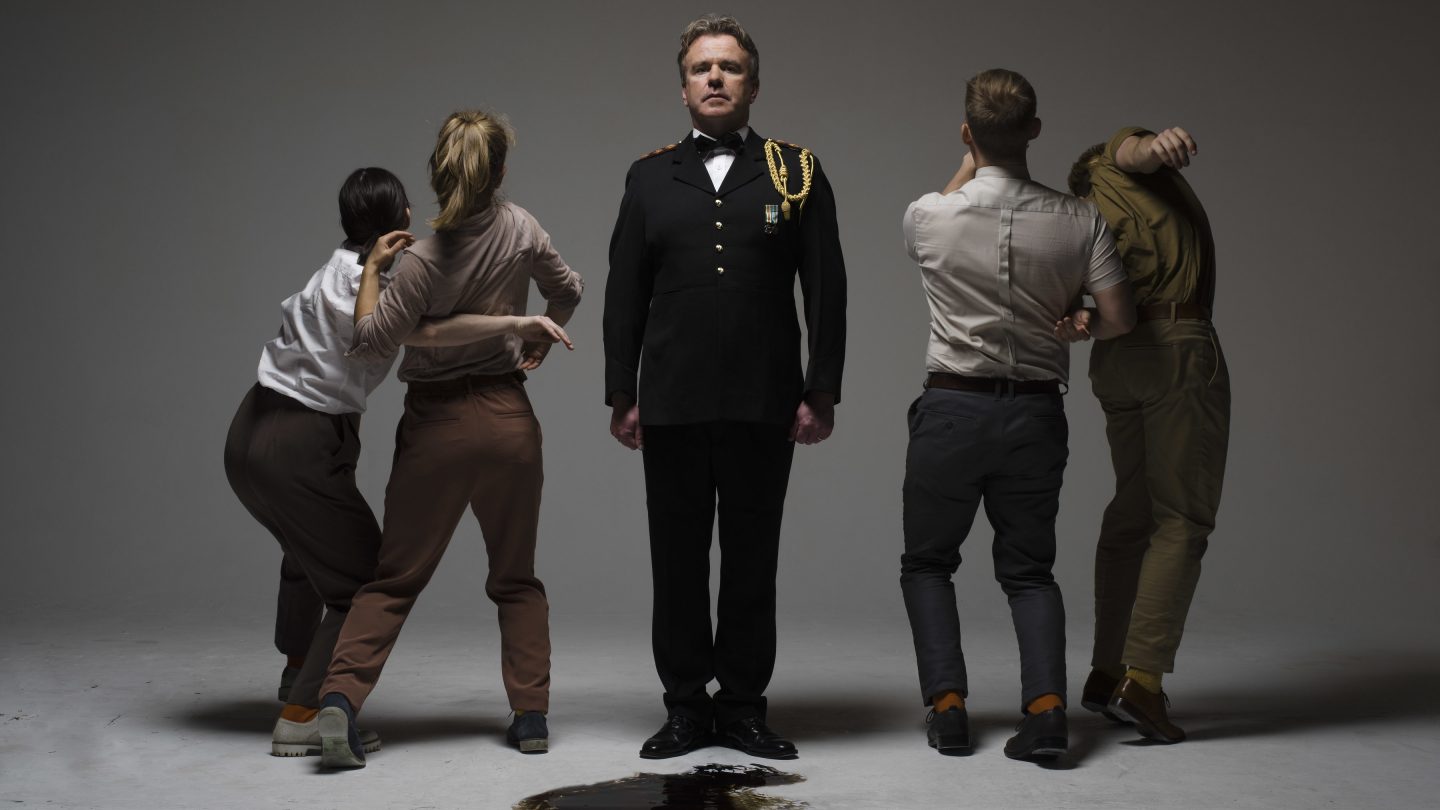 A Tale of Beauty and Brutality
Soldier Still
---
Junk Ensemble, in association with the MAC
Soldier Still is about violence. A new dance theatre work that blends movement, text, music, real stories and real people, creating a harrowing tale of beauty and brutality. A cast of Irish and international dancers and former soldiers, from the Irish Defence Forces and British Army, collaborate with an exceptional creative team to explore the viciousness, the vulnerability and the trauma of violence.
Previous Artists-in-Residence at Tate Britain, award-winning Junk Ensemble have built a reputation in Ireland as dance innovators.
Funded by The Arts Council / An Chomhairle Ealaíon. A co-production with Mermaid Arts Centre and Project Arts Centre. Supported by Dance Ireland and Dance Base Edinburgh. Junk Ensemble are Project Artists at Project Arts Centre.
Professor Jay Winter will also be taking part in a post show discussion on Tuesday 17 October and following the performance of Soldier Still.
Junk Ensemble has created some of the most impressive contemporary dance in Ireland … Enthralling and exact.
The Sunday Times
Beautiful, delicate, superb; you'd be lucky to see it.
The Sunday Times (on Bird with Boy)
*****