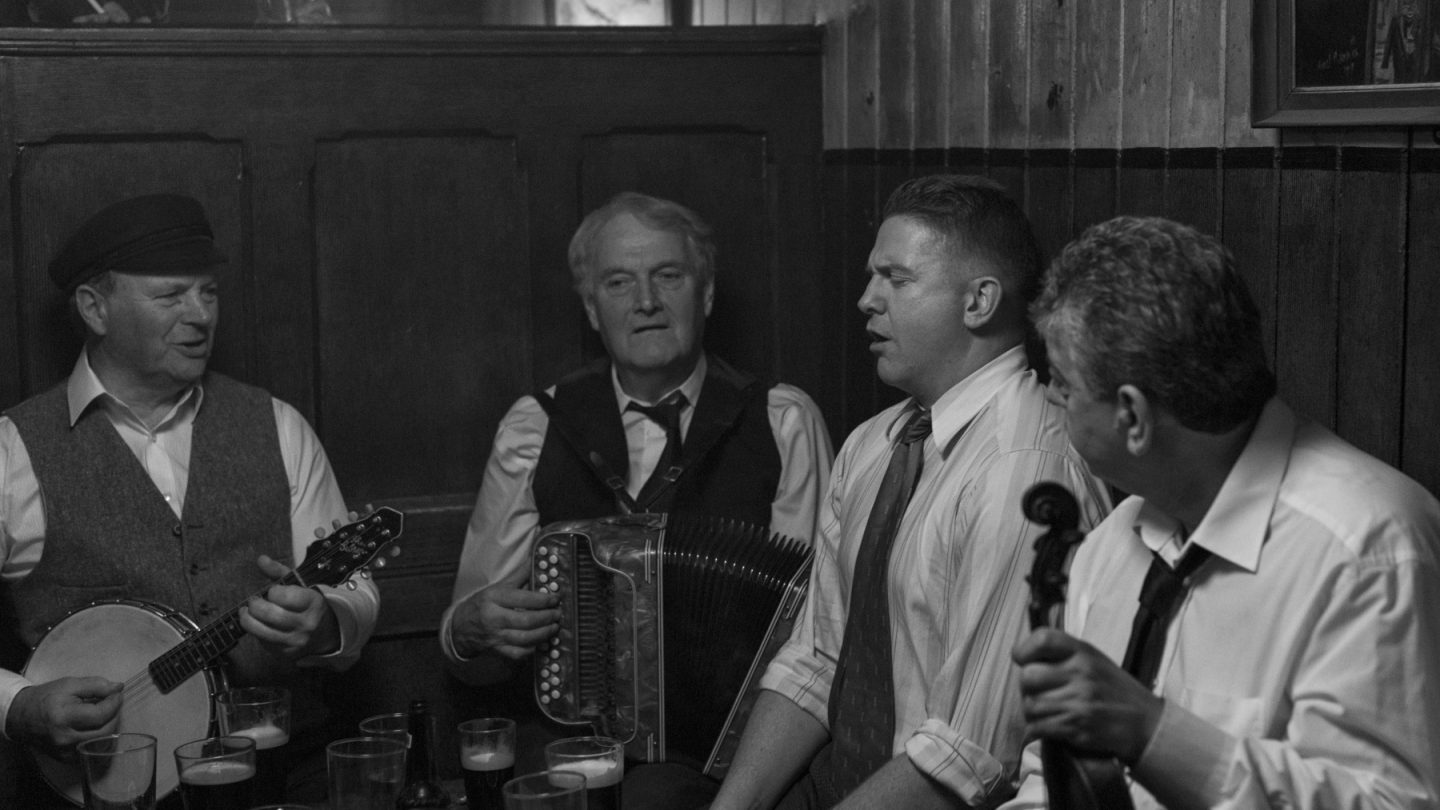 Acclaimed filmmaker Pat Collins brings the dramatic life story of legendary Irish singer Joe Heaney to the screen in Song of Granite, an audacious exploration of the man and his music. Enigmatic and complex, Heaney's devotion to his art came at a huge personal cost.
Blending 'fictional' re-creation, archive footage and musical performance, this Irish language film is no conventional biopic.
Dir: Pat Collins I Ireland I 2017 | 1hr 44mins I Cert U (G) I Irish with English subtitles
---
Sa scannán Song of Granite, cuireann an scannánóir a bhfuil clú leitheadach air, Pat Collins scéal beatha an amhránaí chlúitigh Joe Heaney os ár gcomhair ar an scáileán mhór – mionchíoradh nach beag ar an fhear féin agus ar a chuid ceoil. Ba dhuine casta é a raibh go leor mistéire ag baint leis, bhí luí na díograise ar Heaney sa deireadh mar gheall a dhílseacht don ealaíon.
Agus t-athchruhú 'ficseanúil', píosaí scannán ón chartlann agus léiriú ceoil á meascadh le chéile, ní gnáthscannán beathaisnéise é seo.
A Subtle Triumph
The Irish Times