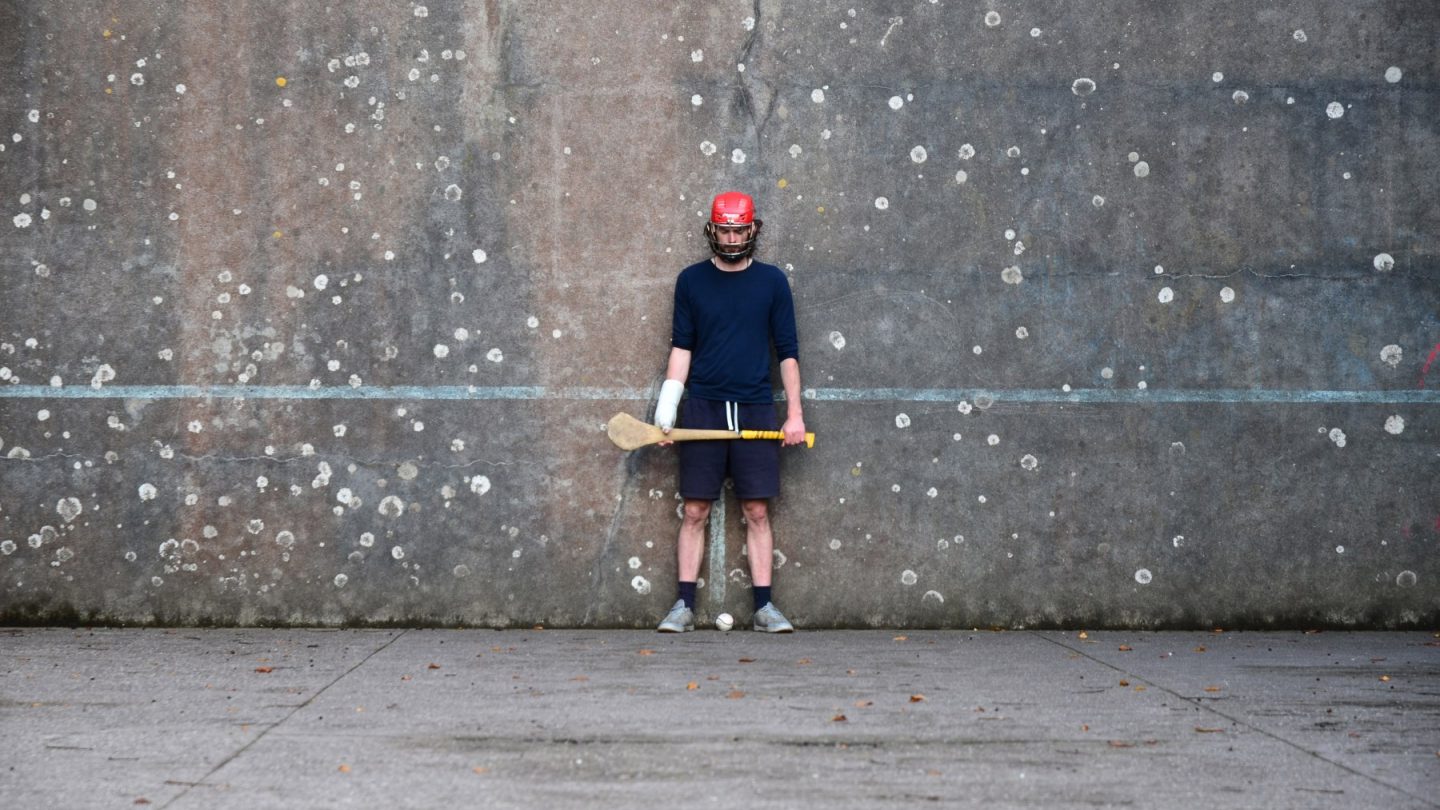 Spliced
---
Chalk It Down Productions
A multi-disciplinary production dealing with the pressures of sport and masculine identity, challenging sporting institutions to broaden their perspectives.
Timmy is contemplating his 21 years playing GAA. He loves it. He hates it.
Honest, brave and hard-hitting, SPLICED is a visceral account of his struggle to become an individual outside of the sporting institution that raised him.
He wants to talk about identity, masculinity and mental health in a sports club. From one of Ireland's exciting upcoming writers comes SPLICED, a hard-hitting, site-specific show with thrilling music and video.
Age guidance: 14+ (adult themes)
---
Post Show Talk – Tuesday 29 Oct with Timmy Creed, joined by Colin Regan, GAA Health and Wellbeing Manager, Maura McMenamin, Community, Health & Wellbeing Manager with Ulster GAA and Dr Ciaran Kearney, Gaelfast scheme manager, hosted by Festival Artistic Director Richard Wakely.
Cast & Creative Team
Written and performed by Timmy Creed
Directed by Gina Moxley
Visual Design by David Mathúna
Music and Sound Design by Chris Somers
Lighting Design by Eoin Winning
.. the tension is palpable, as if a match is about to start... a love-hate relationship he can't escape...this intense production fearlessly tackles Irish masculine stereotypes. Creed is one to watch.
Sunday Times
Brave, highly physical, hard-hitting. Reveals a complex relationship with the GAA.
Irish Examiner