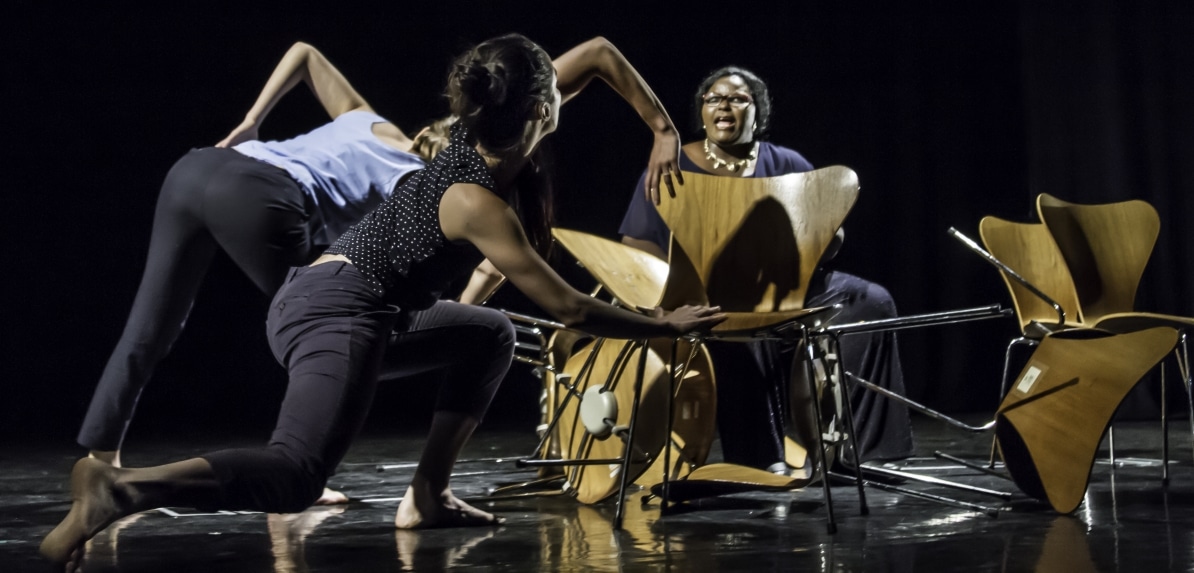 Tickets  available to purchase on the evening of the performance from The MAC
Stroke Odysseys is a cathartic, colourful and original show uncovering what it means to live your life after suffering a stroke. Choreographed by Ben Duke with music by Orlando Gough it is not a regular dance and music event, seeking instead to invite you into the lives and experiences of stroke survivors who are performing with a professional cast.
Emerging from a three-year arts and health research project, it challenges the perception of people who have suffered a stroke and recognises their capacity for creative expression. Stroke Odysseys will undoubtedly move you, providing insight and ultimately a sense of hope in human potential.
The show will be introduced by Lucinda Jarrett, Creative Director of Rosetta Life, the organisation behind Stroke Odysseys. There will be a post-show panel discussion and Q&A exploring reactions to the piece and the insights it uncovers.
---
Pre Show Workshop
Prior to the performance there will be an open workshop for people living with neurological illnesses led by Rosetta Life. The workshop aims to improve the confidence, self-esteem and optimism about future independent living for those experiencing the effects of a stroke or other acquired brain injuries through the mediums of movement, singing and storytelling. With thanks to Arts Council of England and The Wellcome Trust for the funding of this production and education programme. For more information regarding the workshop please email vikki.moorhouse@gmail.com
...not your regular dance and music show...